"I just like to smile. Smiling's my favorite."
Those words, of course, were first famously uttered by Will Ferrell's character, Buddy The Elf, in the 2003 Christmas movie classic "Elf."
On Thursday, Cleveland Cavaliers forward Kevin Love repeated Ferrell's famous line, although his homage to Buddy The Elf didn't stop there. During a team trip to Cleveland Clinic Children's, the 5-time All-Star donned a full Buddy The Elf costume, proving that the best way to spread Christmas cheer is singing loud for all to hear.
Cleveland Cavaliers F Kevin Love dresses as 'Buddy The Elf' during team visit to Cleveland Clinic Children's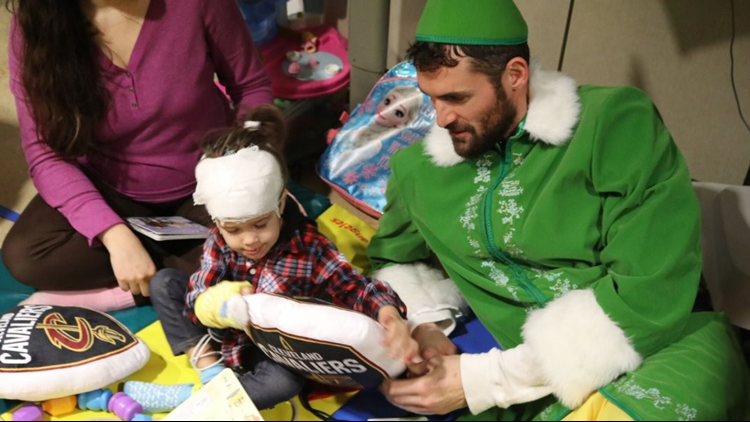 The Cavs' visit to Cleveland Clinic Children's has become an annual tradition, with the full team attending and delivering Cavs-themed gifts while visiting young patients and their families. The "Cavaliers Season of Giving" also included an event in November in which forward Cedi Osman and point guard George Hill -- who has since been traded to the Milwaukee Bucks -- bagged groceries for customers at Giant Eagle, while the team took care of shoppers' bills.
It would be tough, however, to top the image of the 6-foot-10 Love dressed in an all-green elf costume. 'Tis the season of candy, candy canes, candy corns, and syrup. You can see more video of the team's trip to Cleveland Clinic Children's in the player below: