LOUISVILLE, Ky. — Kentucky Derby winner Mage remains on track to run in the Preakness Stakes in Baltimore next week to continue a pursuit of horse racing's first Triple Crown since Justify in 2018, with a final decision expected Friday.
Ramiro Restrepo, part of the ownership group, said Thursday those in charge of deciding Mage's next race wanted to see one final workout before making that determination.
"Everything is just patience and temperance on our end," Restrepo said on a conference call with reporters. "The plan is that if on Friday he trains satisfactory like he's been training all week, then we would make the announcement that we would go to the Preakness."
While the two weeks between the Derby and Preakness make for an unusually tight turnaround for top thoroughbreds in North America, Restrepo downplayed that concern, citing trainer Gustavo Delgado's experience.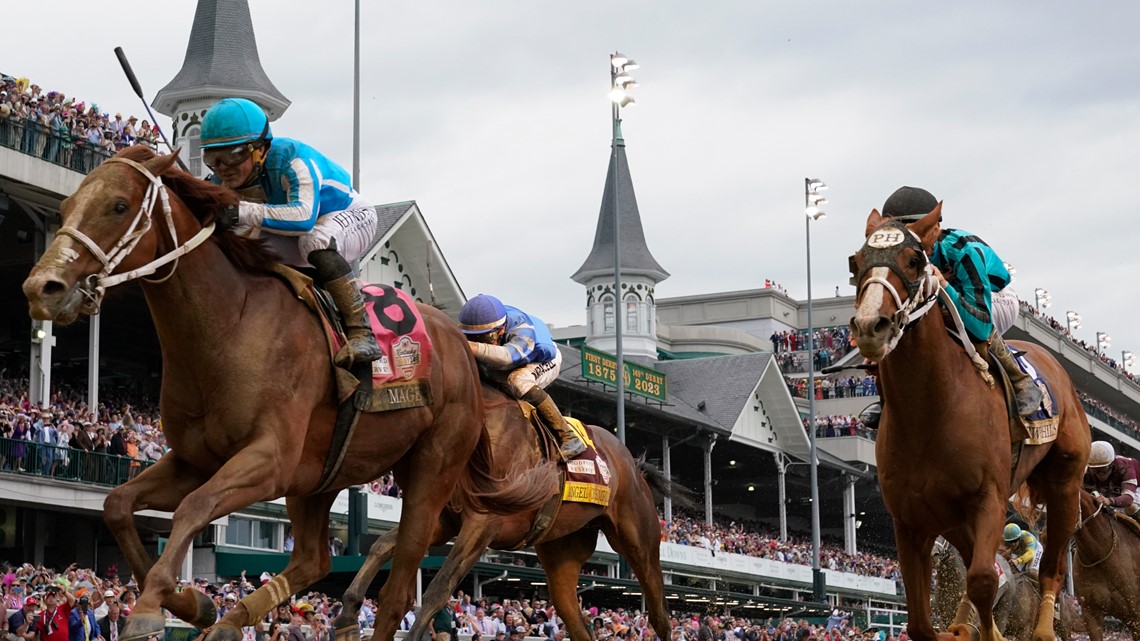 "He's won two (Venezuelan) Triple Crowns with similar timeframes, so as far as being prepared and being able to know all the things that Mage needs to check off the list to be able to participate his best for the Preakness, we have that in play and we're quite comfortable with it," Restrepo said.
Logistical preparations are already underway to get Mage from Churchill Downs in Louisville, Kentucky, to Pimlico Racecourse in Baltimore.
Restrepo said he and the other owners will make the best decision for the lightly raced colt who has so far made only four career starts.
"Every decision that is made on our end, Mage makes that decision for us," he said. "All indications are that Mage is feeling good, doing well on the racetrack."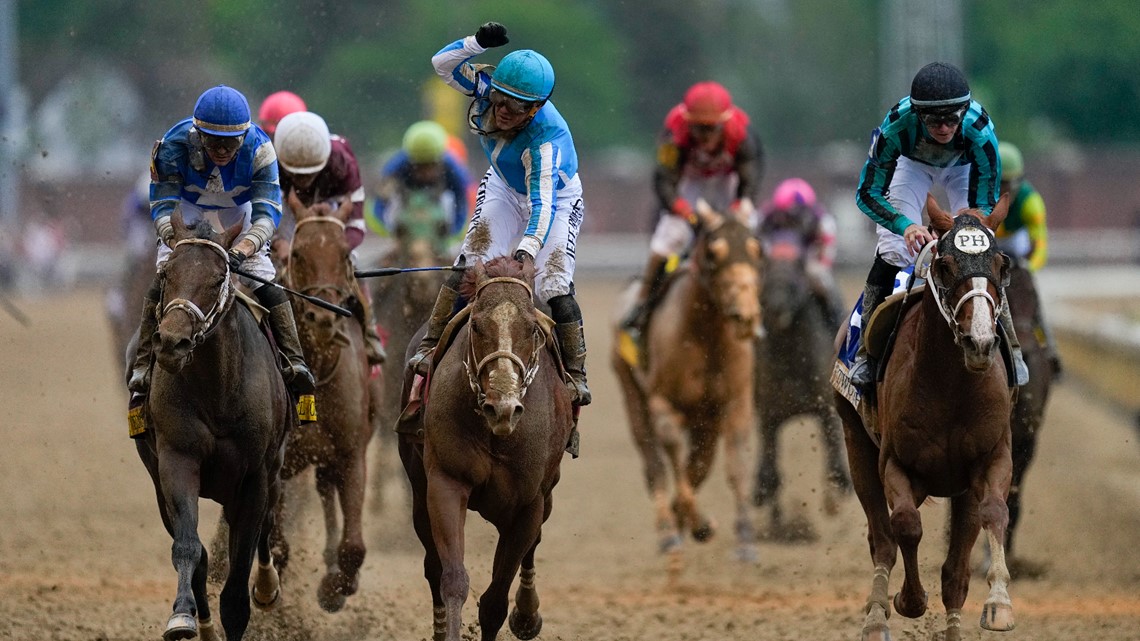 Fourth-place Derby finisher Disarm is expected to join Mage in the Preakness field.
"Very pleased with how he's come out of the race," said trainer Steve Asmussen, who is also planning to saddle Red Route One in the Preakness. "(Disarm has) been back to the track a couple of days now. Will not need much at all from him from a training standpoint. Just want him to continue to be loose and comfortable."
Brad Cox, who had four horses in the Derby, will not bring any of them back for the Preakness but instead intends to challenge Mage this time with First Mission. Shug McGaughey has his first Preakness horse in a decade in Perform, and Chad Brown is planning to enter Blazing Sevens in the race.
It was not clear if Bob Baffert, who was not allowed to train horses for the Derby in 2022 or '23 because of Medina Spirit's failed drug test but is now cleared to do so in the Preakness, will decide to go for a record-breaking eight victory in the race with National Treasure.
Make it easy to keep up-to-date with more stories like this. Download the WHAS11 News app now. For Apple or Android users.