LOUISVILLE, Ky. (WHAS11) – Donovan Mitchell is keeping his Cardinal home close to his heart.
The Utah Jazz guard and NBA rookie donned a special jersey as a tribute to Darrell Griffith, also as "Dr. Dunkenstein".
The purple and white jersey paid homage to the classic Jazz jersey featuring Griffith's jersey number 35 with a python skin print.
Griffith was a member of the 1980 University of Louisville championship team and like Mitchell, also played for the Jazz from 1980 to 1991.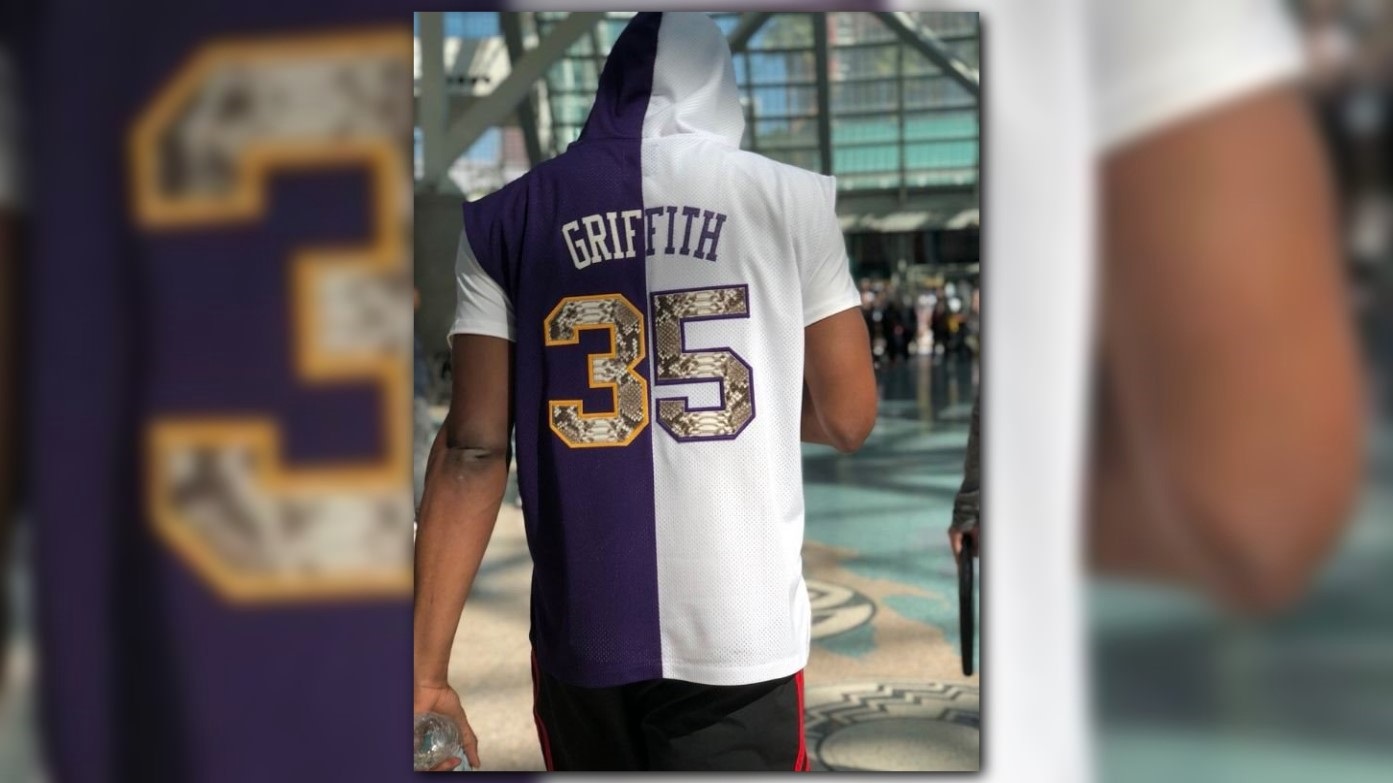 Griffith wore the number 35 throughout his college and professional careers. Both Louisville and Utah jerseys are retired.
Mitchell wore the jersey in ode to participating in NBA All-Star Weekend Dunk Contest. He also participated in the Mtn Dew Rising Stars game Friday.