LOUISVILLE, Ky. — We now know the site of Jefferson County's only 2020 Primary Election Day polling location.
Officials with the County Clerk's office say, considering constraints because of COVID-19, and the fact that the county has 2,000 different types of ballots, the Fair and Expo Center was the obvious choice for the only polling location Jefferson county voters will have on Primary Day.

Nore Ghibaudy with the Jefferson County Clerk's Office said that they're still finalizing how to lay out the landmark and the National Guard will be asked to help.
They'd been mulling where to set up a polling site for June 23rd.
"The Expo Center worked out perfectly because of size. First of all because of parking handicap accessibility. We can lay out over 2,000 ballots, we can set up the poll rosters, we can do our very best with social distancing," Ghibaudy said.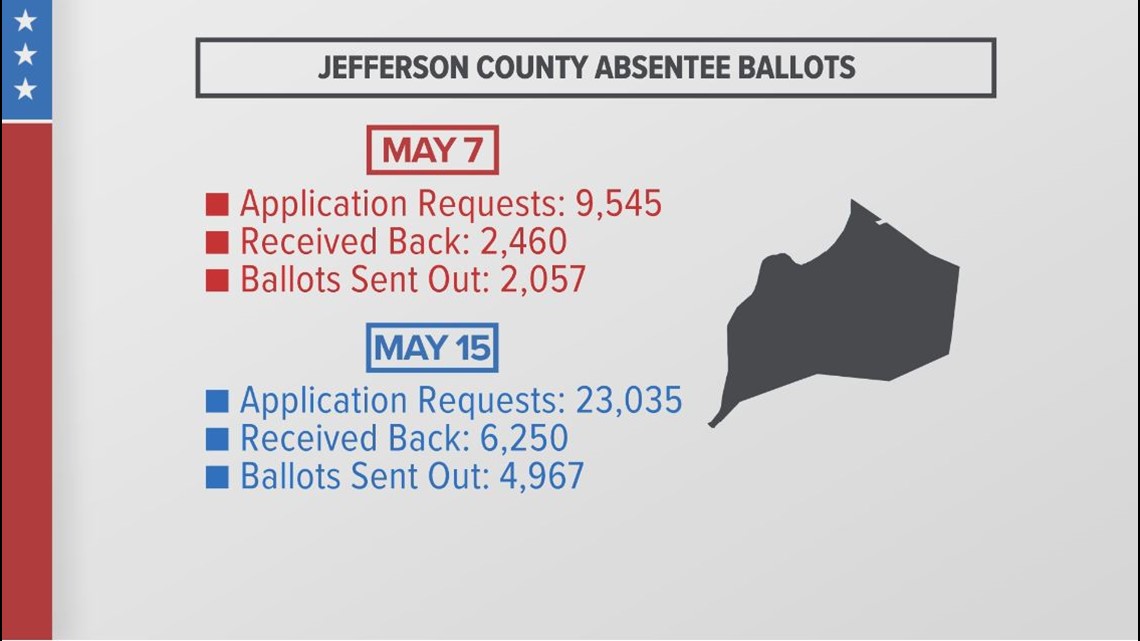 He believes that emergency guidelines allow for this and they still need the State Board of Elections' approval.
Secretary of State, Michael Adams, told us that while he respects the clerk and her staff, he does have some concerns and wants to see the plan.
"It's actually a pretty smart idea, I think, to use the Fair and Expo Center as a location", Secretary Adams told us. "I'm just not convinced yet that it will be sufficient but I look forward to seeing their plan."
They may see the plan next week. Many counties are expected to limit in-person polling places for a simple reason.
Ghibaudy explained, "Most of our election officers, usually there are usually about 2,400 of them trained here, are mostly over 70 years of age and we've got to look at the consideration of those folks and that's why this was done."
There's a hard push for absentee voting, and that warning appears to be having an impact. In the past 8 days, numbers from applications to ballots sent have more than doubled. More than 2,200 votes have been cast.
The Jefferson County Clerk's Office has continued to urge the 600,000 plus registered voters in the county to request an absentee ballot.
Kentucky has "closed primaries" which means only Democrats and Republicans can vote unless you live in an area with a special election. On June 23, parts of Jefferson and Oldham County will vote to decide who replaces retiring State Senator Ernie Harris.
Make it easy to keep up-to-date with more stories like this. Download the WHAS11 News app now. For Apple or Android users.