LOUISVILLE, Ky. — A bipartisan Kentucky bill that sponsors say would help curb the opioid crisis hangs in the balance in Frankfort.
Advocates for the bill call it a "common sense" piece of legislation, not just for those battling addiction, but also for people young and old who could be faced with fake prescription pills at any given time -- and don't know any better.
"It's about being more aware, like with our younger population, [being] like, 'Hey, you might not just be at a party taking a pill where you can have fun for the night. This could be a pill you could take that could end your life,'" April Emerson said.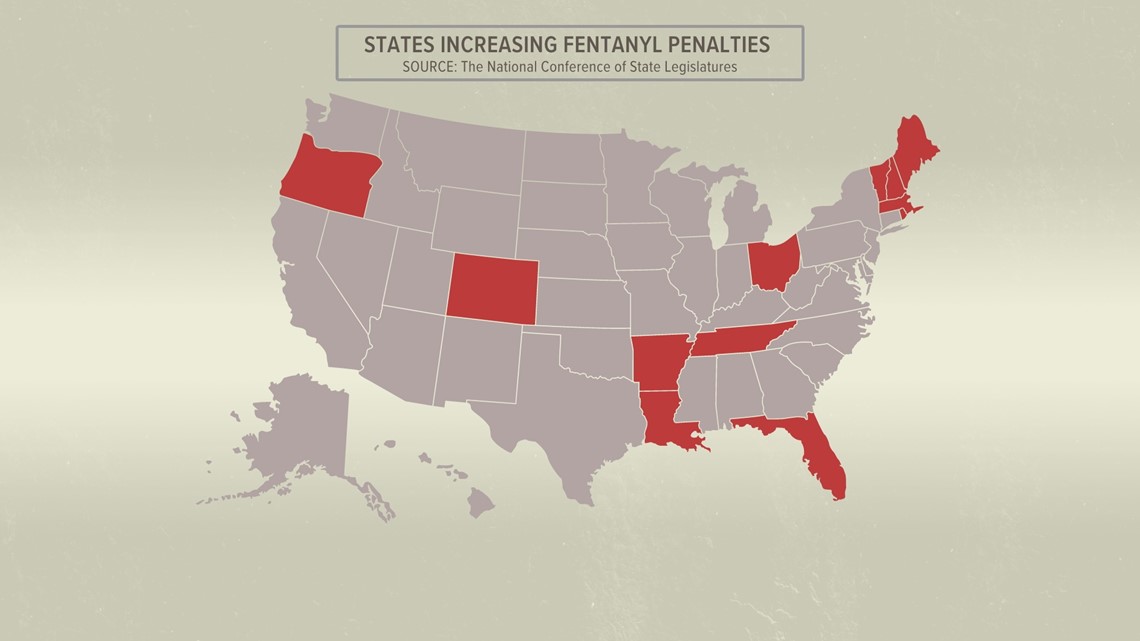 Emerson, who is nine years sober, is the director of women's program services at The Healing Place, an addiction recovery center in Louisville.
Emerson said the "demographics have changed a lot," and that HB 353 would give the 18-24 age group a chance to make it to recovery and keep them alive.
Right now, test strips to detect Fentanyl, which are backed by the CDC, fall under "drug paraphernalia" in Kentucky, making it illegal for people in the state to possess them.
But HB 353 would drop them from that list, allowing the test strips' use and creating an avenue for education.
Kungu Njuguna, a policy strategist with the ACLU of Kentucky, said it'll allow groups to warn people "on the dangers of fentanyl and knowing just one pill can kill."
Jennifer Hancock, President & CEO of Volunteers of America Mid-States, told WHAS11 it's about common sense. Both she and Njuguna are a part of the Kentucky Smart on Crime Coalition, a group of 14 partner organizations working for 'common sense justice reforms.'
"It is evidenced-based, it's part of an overall harm-reduction strategy that our Commonwealth has already embraced," Hancock said.
Fentanyl is powerful, 50 to 100 times more potent than morphine, so ingesting it or even just being around it once can be deadly. Fentanyl test strips provide a way to identify it before it's too late.
Few understand the urgency more than Sydney Romo of Shelbyville, Kentucky.
She lost her 17-year-old nephew Parker Rion on March 28, 2022 -- nearly a year ago -- after he took a pill he didn't know was laced with Fentanyl.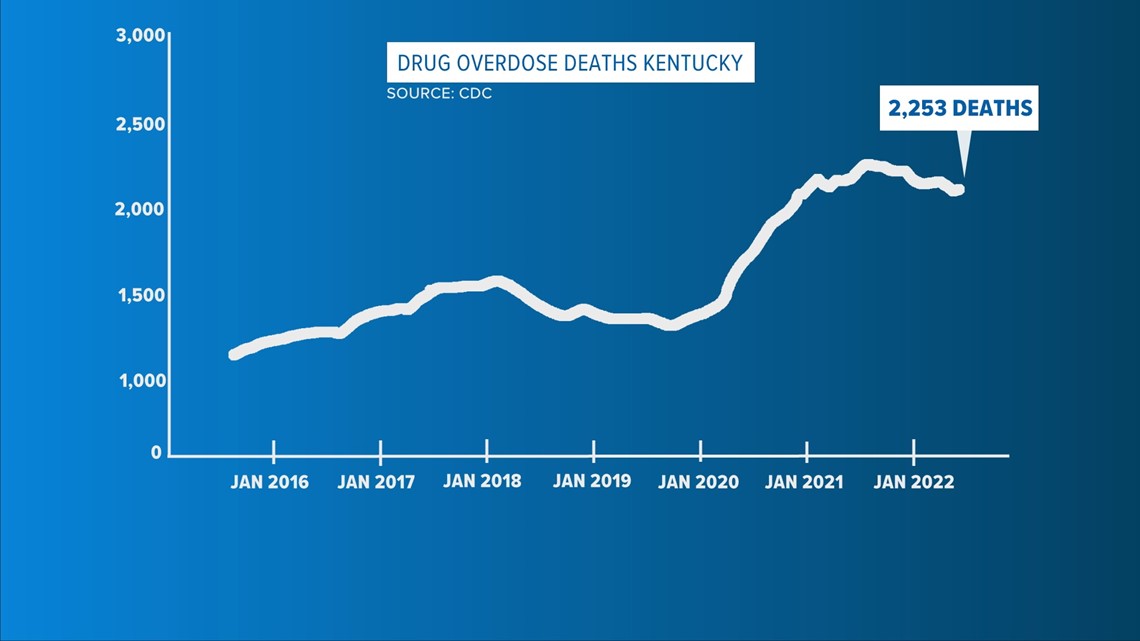 "He got a hold of something, didn't know what it was, and took it like he normally did," Romo said. "He rolled the dice that night, and it took his life."
The tragedy has led Romo to be a lead advocate for HB 353, even sharing her testimony in Frankfort weeks ago.
"If it had to be him who was sacrificed to help so many other people, my heart would be full with that," she said.
It's what advocates promise is only a first step to make sure others just like Parker get many more days to live.
HB 353 still has a chance to become law. It's currently in the Kentucky Senate and has a chance for a full vote on the floor next week in the final two days of the short 2023 legislative session.
Make it easy to keep up-to-date with more stories like this. Download the WHAS11 News app now. For Apple or Android users.