Kentucky Voter Guide: How to vote in the 2022 Primary Election
Here's everything you need to know about this year's primary election on May 17.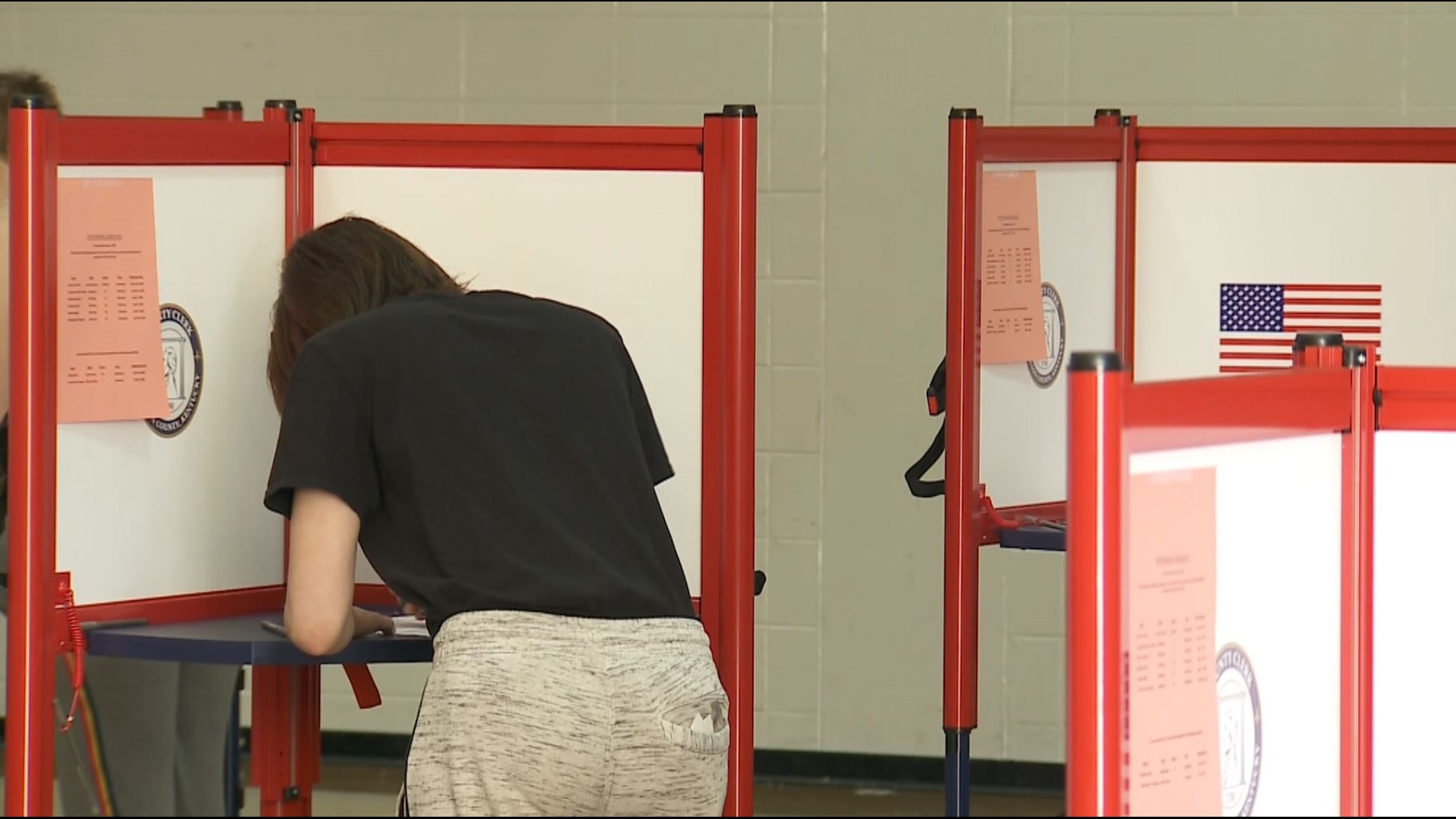 This year, the primary election will take place on May 17.
Where to vote?
:
Find polling locations in Louisville
There are several ways you can vote in this year's primary including early, in-person voting and mail-in absentee voting options ahead of Election Day.
Here's when and where you can vote in Louisville.
1. Early voting before Election Day will take place May 12-14.
Where to Vote: (Ballot drop-off boxes will also be available at these locations.)

The Jeffersonian (10617 Taylorsville Rd. Jeffersontown, Ky. 40299)
Kentucky Center for African American Heritage (1701 W. Muhammad Ali Blvd. Louisville, Ky. 40203)
Broadbent Arena at Kentucky Exposition Center (937 Phillips Ln. Louisville, Ky. 40209)
Sun Valley Community Center (6505 Bethany Ln. Louisville, Ky. 40272)
Triple Crown Pavilion (1780 Plantside Dr. Louisville, Ky. 40299)
Mary Queen of Peace (4017 Dixie Hwy. Louisville, Ky. 40216)
2. You can also vote by using mail-in absentee ballot (return by mail or ballot drop-box). Request an absentee ballot by Tuesday, May 3.
Deliver or drop off a completed ballot at the Jefferson County Clerk's Office Election Center (1000 E. Liberty Street, Louisville, Ky. 40204)
Election Day Info
:
What to bring, how to check voter status
On Election Day, polls will be open between 6 a.m. and 6 p.m. local time. Remember, if you are in line at 6 p.m. you will be allowed to vote!
The deadline to register to vote was April 18, if you missed this deadline you can still register to vote in the November General Election, just not the primary.
"Local elections matter more to your life than who the senator is or who the president is for that matter," State Secretary Michael Adams told WHAS11 News. "People come out to vote big in the big races but really it's the local races that control your quality of life."
Secretary Adams highlighted the growing impact of primaries in Kentucky. "Increasingly, the primaries are the general. Increasingly, counties are getting very democratic and the democratic primary matters more than it used to."
Meet the candidates
:
Keys races in Jefferson County
United States Senator
Kentucky Senator Rand Paul is up for reelection in 2023.
Four Democrats are looking to take the seat, while Paul faces five opponents from his own party.
Candidates running for U.S. Senate in Kentucky Primary
U.S. Congress, 3rd Congressional District
There are two Democrats and seven Republicans vying for John Yarmuth's seat in the primary election.
Louisville Metro Mayor
For the first time in twelve years, Louisville Mayor Greg Fischer will not be up for election.
Twelve candidates are looking for their party's nomination to fill Fischer's seat when it opens up in 2023.
Candidates running for Louisville Mayor in Kentucky Primary
Learn more about each candidate's platform:
Jefferson County Sheriff
Longtime Jefferson County Sheriff John Aubrey faces primary challengers for the first time since 1998.
Jefferson County Clerk
The Jefferson County Clerk's race is crowded with candidates hoping to unseat incumbent Barbara "Bobbie" Holsclaw.
Holsclaw, a Republican, has been elected six times and is campaigning for her seventh term.
-------------------------------
Getting around on Primary Day
:
Some services are offering free rides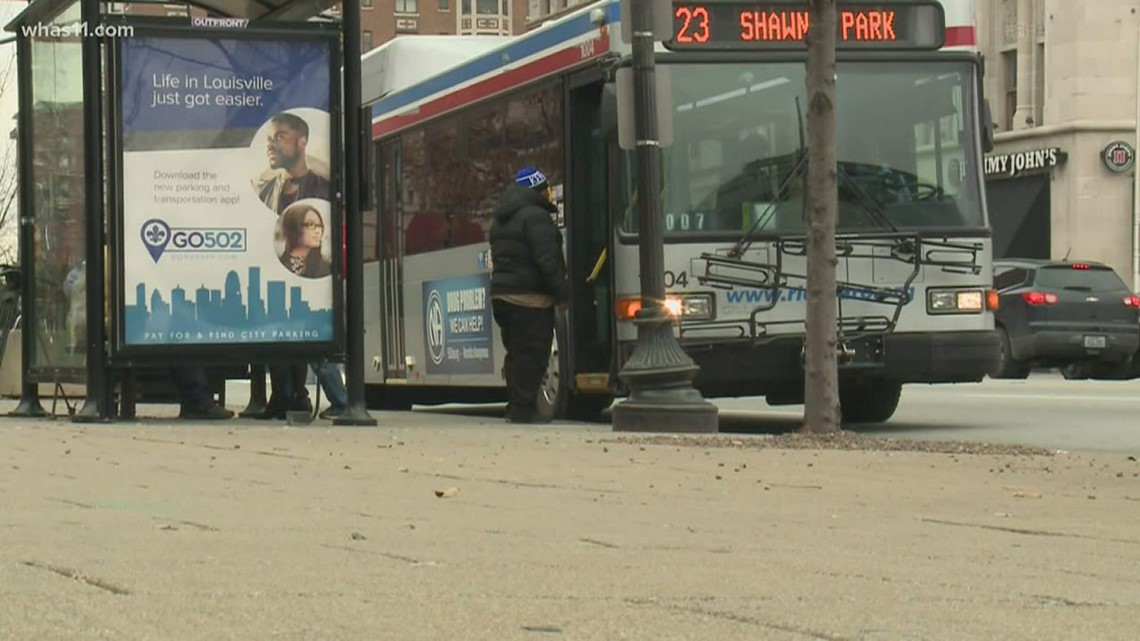 Need a ride to your polling location?
Some services are offering transportation to the polls so everyone can have a chance at making their voices heard.
TARC announced they will be fare-free on May 17 to provide "convenient, free access to and from Kentucky primary election polling locations.
Louisville's transit company said they will operate its normal service on all fixed routes.
Passengers can skip the fare box and take the route to their polling place or any other destination. Service will also be fare-free for TARC3 paratransit customers on Election Day.
Make it easy to keep up-to-date with more stories like this. Download the WHAS11 News app now. For Apple or Android users.