LOUISVILLE, Ky. — Results in one of Kentucky's most-watched primary races will not be known for another week.
Much is up in the air including the hopes of a west Louisville native who took the stage at Paristown Hall in what seemed like a victory lap that included a reference to a battle cry from a moment his supporters saw as a victory Tuesday evening.
"We deserve more, and we are demanding more – in fact, we're demanding it so much that we are going to vote even if you try to lock the doors. We're gonna bang on the door because you're not going to take our voice away. We need change and we need it yesterday," Democratic candidate Rep. Charles Booker said to applause.
Booker described the moment that saw voters get their way – pounding their way back into the Kentucky Expo Center to vote.
He celebrated with his crowd as both he and opponent Amy McGrath sued to keep polls open late. A judge allowed the doors to stay open until 6:30 p.m. but denied extending the hours until 9 p.m.
The freshman state representative and the retired Marine Corp fighter pilot acknowledged the wait ahead and hundreds of thousands of ballots that still need to be counted.
McGrath thanked supporters and vowed a readiness and flight plan to take on Senate Majority Leader Mitch McConnell.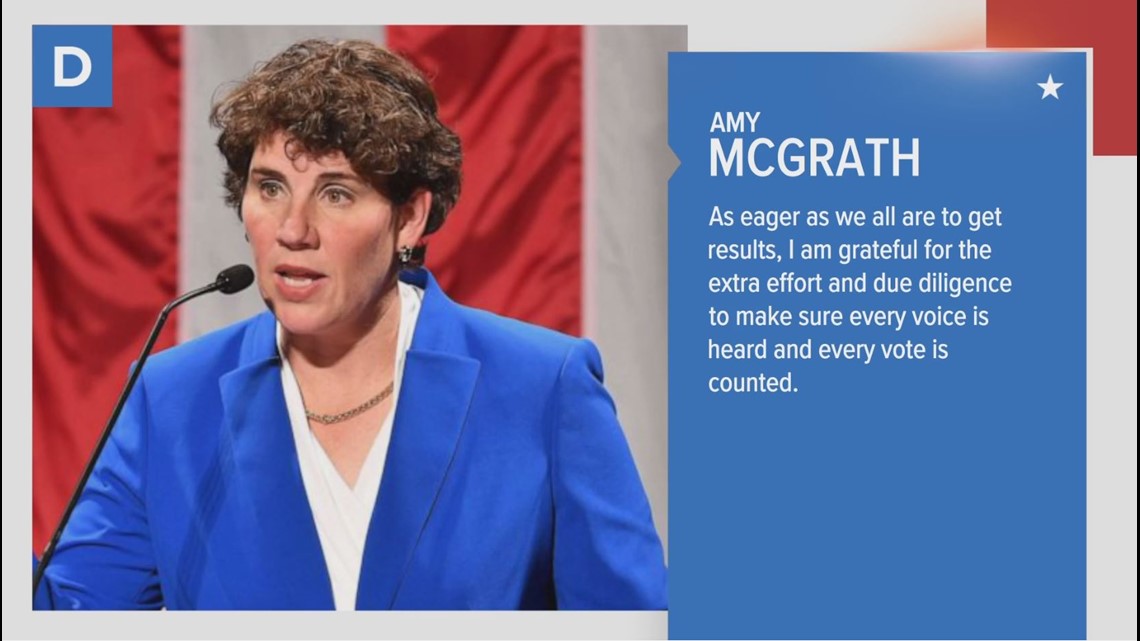 Another big question remains – did another name in the race make a big enough splash to impact the race?
Farmer and retired Marine Lieutenant Colonel Mike Brohier spoke to supporters in Lexington.
"What started off as a call for social and economic justice is now a demand and this is a clear message to the people in Washington D.C., they better start paying attention because people are demanding and people are paying attention," he said.
The D.C. references is the name every Democratic candidate wants to take on – Leader McConnell. The second most powerful man in the country easily won his primary despite only a handful of ballots tallied.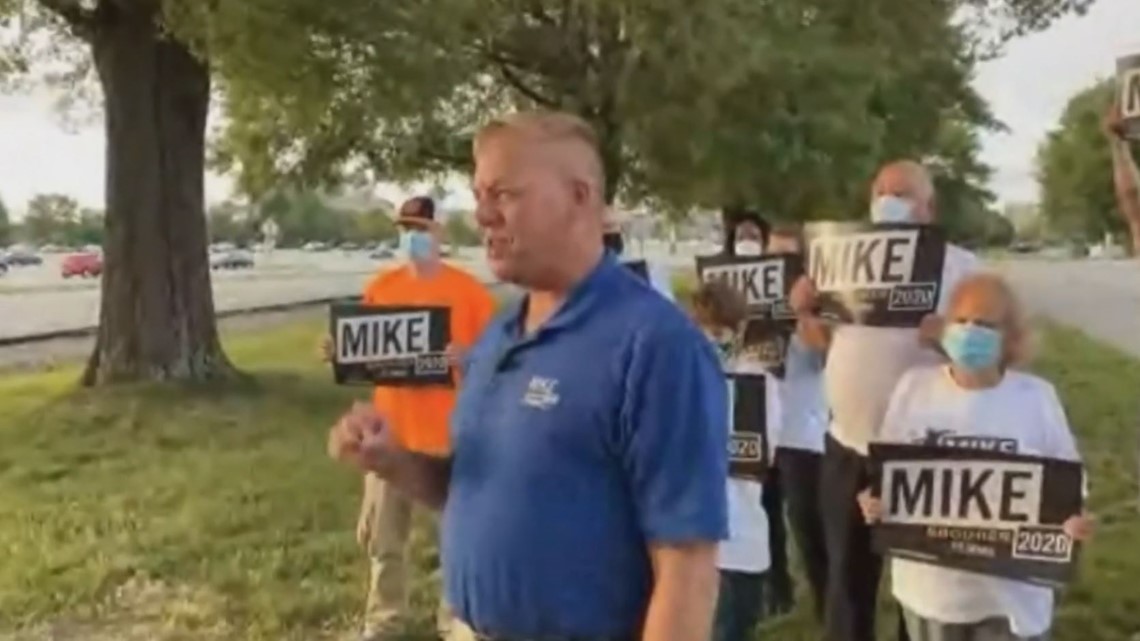 Booker talked about how the country has been taking notice of what's going on in the Commonwealth, as many in the nation also eye McConnell.

"You mean to tell me a young black man is about to beat the big money interest and beat Mitch McConnell? What's going on in Kentucky?", he said.
If McGrath pulls off the victory, she still has half of her $40 million war chest for the general election.
Booker has raised nearly a million dollars and spent much of it in the late surge.
You can bet, whomever is declared the winner, will see an injection of cash as they square off with Kentucky's longtime senior Senator.
►Make it easy to keep up-to-date with more stories like this. Download the WHAS11 News app now. For Apple or Android users.