KEY LARGO, Fla — After spending 100 days underwater, one University of South Florida professor broke the surface on scientific research.
On March 1, Dr. Joseph Dituri, also known as Dr. Deep Sea, dove down 30 feet to Jules' Undersea Lodge, the 100-square-foot Key Largo vessel that would become his home for the next four months. He re-emerged this Friday, June 9.
But, that was never really his goal.
"We broke the record, but I don't care," he told 10 Tampa Bay in May. "I'm down here for three specific reasons."
The first, Dituri said, is to "see what happens to the human body when you leave it in an isolated, confined, extreme environment."
He explained that using himself as a science experiment will help further his already-extensive research into how hyperbaric oxygen therapy can be used to treat traumatic brain injuries and a broad spectrum of diseases. Dituri already runs his own hyperbaric treatment center, the Undersea Oxygen Clinic, in Tampa.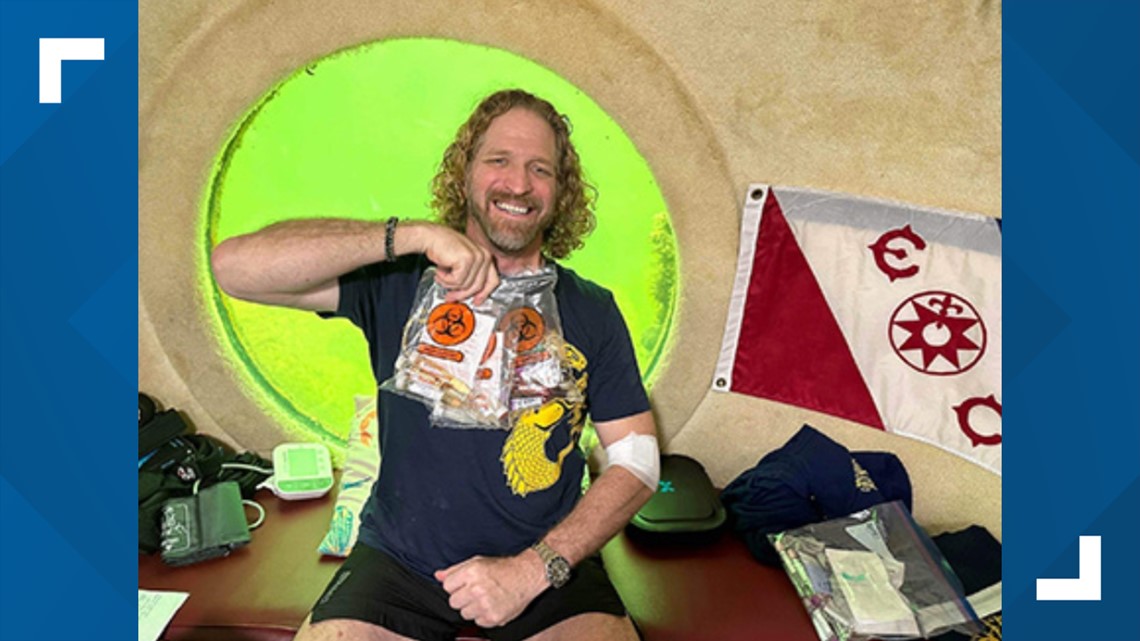 His research could also be used to better prepare astronauts for extended space travel.
And being underwater hasn't stopped Dituri from his career in education.
He's continued to teach his students online and visit with younger kids who are considering future careers in STEM — which was his second main reason for taking the dive.
Dituri's third reason is to use his unique underwater perspective to contribute to marine and environmental work.
What's it like to live underwater for 100 days?
"I am well. I'm so good it's criminal – you shouldn't be allowed to be this good," Dituri joked with 10 Tampa Bay in May.
The professor did note, however, that the pressure started taking a toll on his body early on. He lost eight pounds in his first 30 days.
"I have an increased metabolism. Why? Because I'm in a higher partial pressure of oxygen, so therefore…my metabolism is ramped up significantly," he said.
Dituri had to start eating 200 grams of protein a day through meals that were shipped to him, placed in a waterproof container and taken down to him by a diver.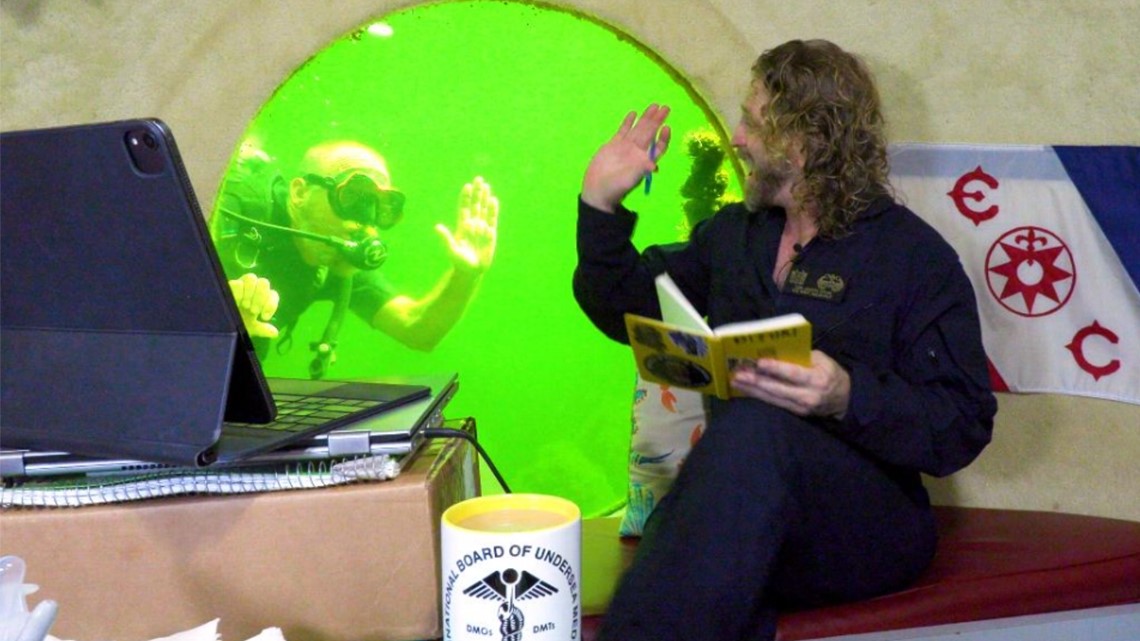 Although Dituri's dive was uncharted territory for science, it's something he's been dreaming about for at least a decade.
"I've thought I was gonna do something like this for the past 10 years. I was a Navy diving officer for 28 years. I retired from that and I wanted to live my life in the ocean because I think its an important step for mankind," he said.