BERGEN COUNTY, N.J. — Editor's note: The video above is from February 2021 when Toys "R" Us closed two pop-up stores.
Toys "R" Us is making a brick-and-mortar comeback with a new two-story flagship store. WHP Global, the parent company of Toys "R" Us, said the 20,000 square foot store would open at American Dream, a mall in Bergen County, New Jersey, by mid-December. The announcement comes less than a year after two pop-up stores that were part of a re-launch effort shut down.
In addition to the branding and look kids and parents are used to from Toys "R" Us, the store will feature a cafe, ice cream parlor and a two-story slide.
"American Dream is a one-of-a-kind unrivaled retail center featuring massive entertainment experiences that make it an ideal destination for families," said Yehuda Shmidman, WHP Global and Toys "R" Us Chairman and CEO said in statement.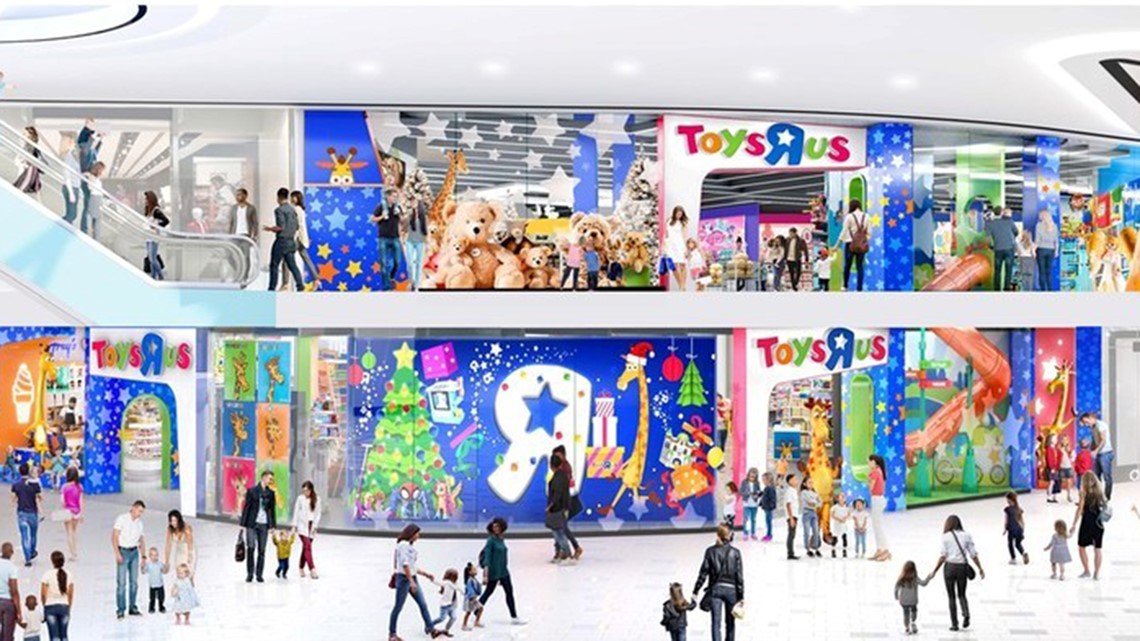 Toys "R" us opened two pop-up stores -- in Paramus, New Jersey and in Houston -- in 2019, but both closed earlier this year while the brand was under the control of Tru Kids, Inc. WHP Global bought it two months later.
More than 900 Toys "R" Us stores remain around the world in 25 countries, WHP Global said.