LAHAINA, Hawaii — Why did the island have little to no time to evacuate?
This is a question many people are asking.
The main city impacted was Lahaina, a popular tourist destination and home to locals. The city is unrecognizable after the wildfire destroyed the majority of the town.
As of Friday afternoon, the wildfires are 80% contained. The forecast shows wind gusts around 10-20 mph with a 20% chance of showers this upcoming weekend. Any kind of rain will help the island.
There are three main factors that took what was a spark and turned it into a devastating event.
The first element is the current drought status.
The island is currently under a low to medium drought level, which means the soil is very dry. Dry shrubs and soil allow a fire to continue burning at a faster rate compared to moist soil and roots.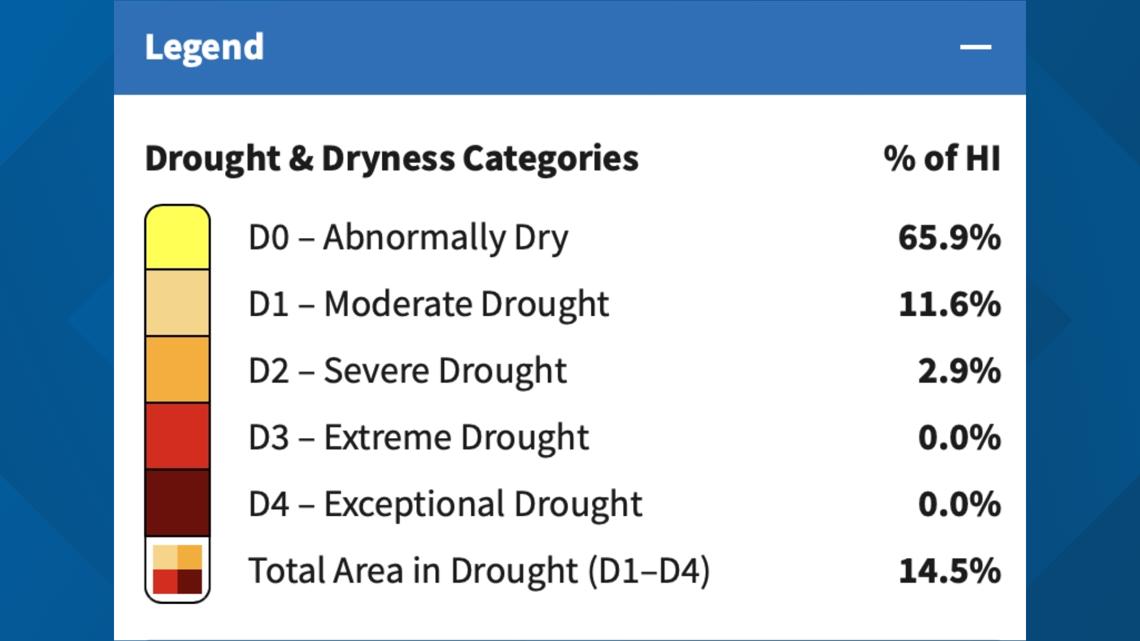 The second was the humidity levels.
On Tuesday, the relative humidity was around a 40% in Maui. This is a low level for a tropical island in the peak of summertime. Low humidity helps keep the fire burning and doesn't put a cap on the burner.
The last element, and what really triggered the fire to spread, was a nearby hurricane.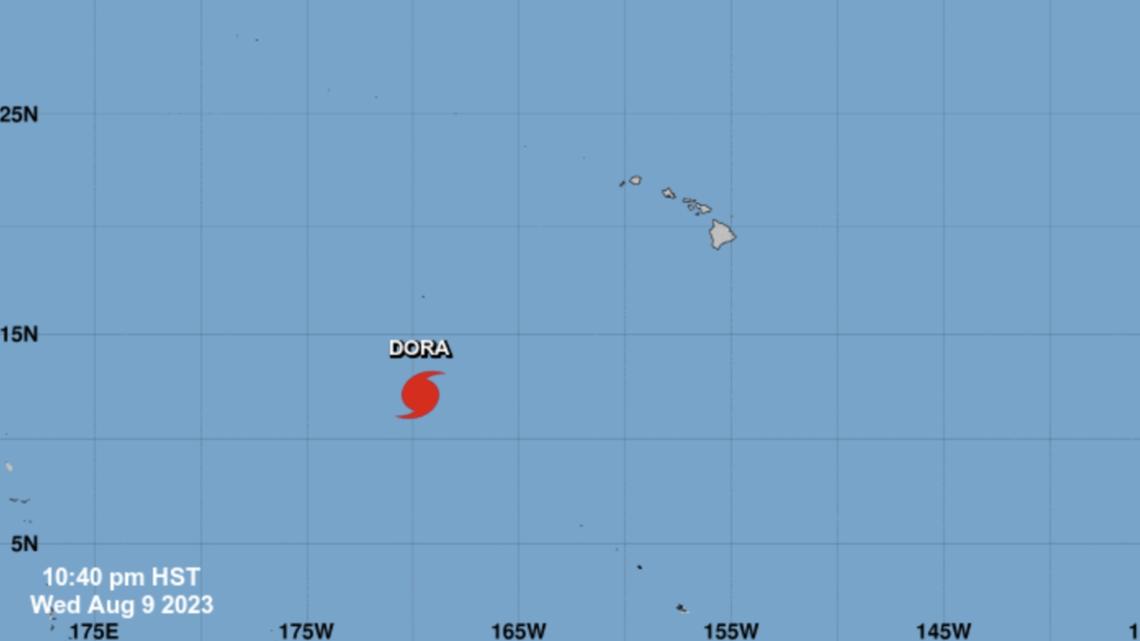 Hurricane Dora was 800 miles to the southwest on Tuesday and brought strong winds offshore. The wind was sustained at 20-30 mph and the wind gusts were up to 45 mph. This is what picked up the sparks and spread them across the city in a short period of time.
The wildfire quickly became rampant and unfortunately didn't give people much time for evacuations. Some had no choice but to evacuate into the water surrounding the island.
Conditions are expected to get better as search and rescues continue across Maui.
Please click here to donate to the GoFundMe or here for more resources.