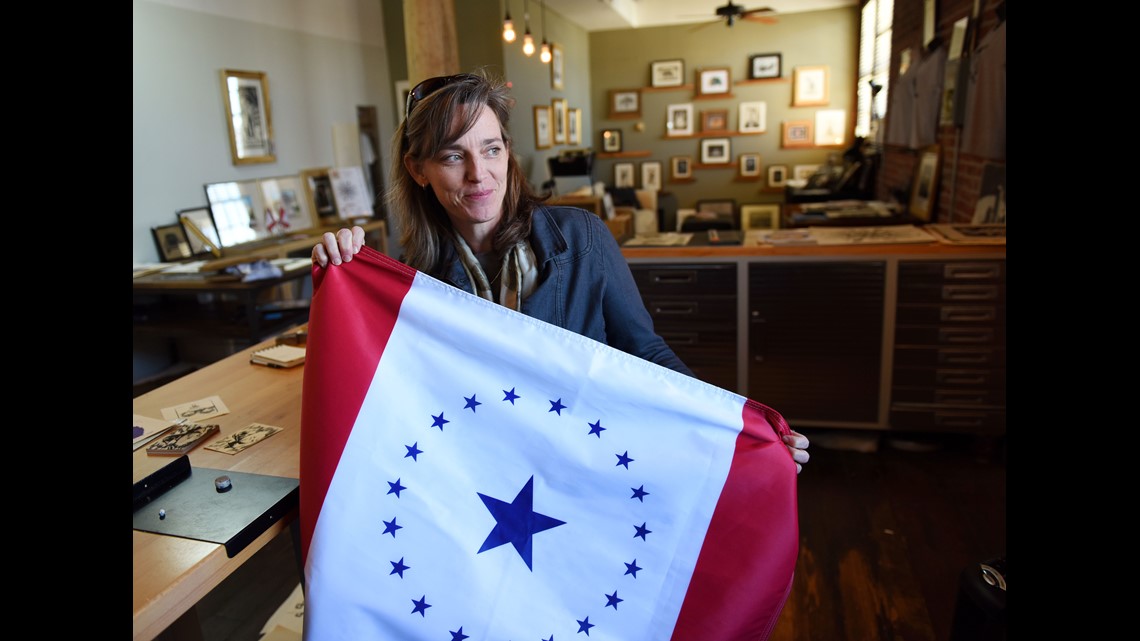 "I don't believe the confederate emblem stands for justice, and I took an oath to administer justice," Moore told WREG."I'm taking a stand. I don't care about death threats or any of that sort of thing."
The U.S. flag was the only flag hanging in Moore's courtroom until now, WREG reported. Moore now displays a new version of the state flag without Confederate symbolism.
"She stands for a new Mississippi and she's trying to unite us. She recognizes that her grandfather was wrong to have supported segregation," Moore told WREG.
The judge said he will wave the flag in his courtroom as long as he is allowed to.
The removal of Confederate symbols has been the subject of widespread debate across the South.
Mississippi residents voted in 2001 to keep the Confederate emblem on the flag, according to The Associated Press, but several Mississippi cities, counties and all eight public universities have stopped flying the flag amid criticism that the emblem is a racist reminder of slavery and segregation.
In 2016, a federal judge rejected a lawsuit from Moore that sought to have the Mississippi flag declared an unconstitutional relic of slavery, The Associated Press reported.
Contributing: The Associated Press
Follow Harold Gater on Twitter: @haroldgater