LOUISVILLE, Ky. — After days of unrest in our nation's capitol, the road to the White House has a new look. The words Black Lives Matter in giant yellow letters span two blocks of 16th Street.
A longtime friend and former photojournalist for WHAS11 has been covering the protests in D.C. all week. Craig Olmstead said Friday was the first day of peace he's seen since it started.
"Today's the first day it's quiet," Olmstead said. "I mean, if you listen, you don't hear anything. It's peaceful."
That hadn't always been the case the last seven days.
"I'm emotionally spent," Olmstead said. "I'm going to be honest with you. The last few days has been nothing but clashes with police and protesters. They have these big fences in front of the White House. National Guard would normally be here. Protesters would be here pushing on this fence, trying to get it to go over, throwing bottles, trying to provoke the police."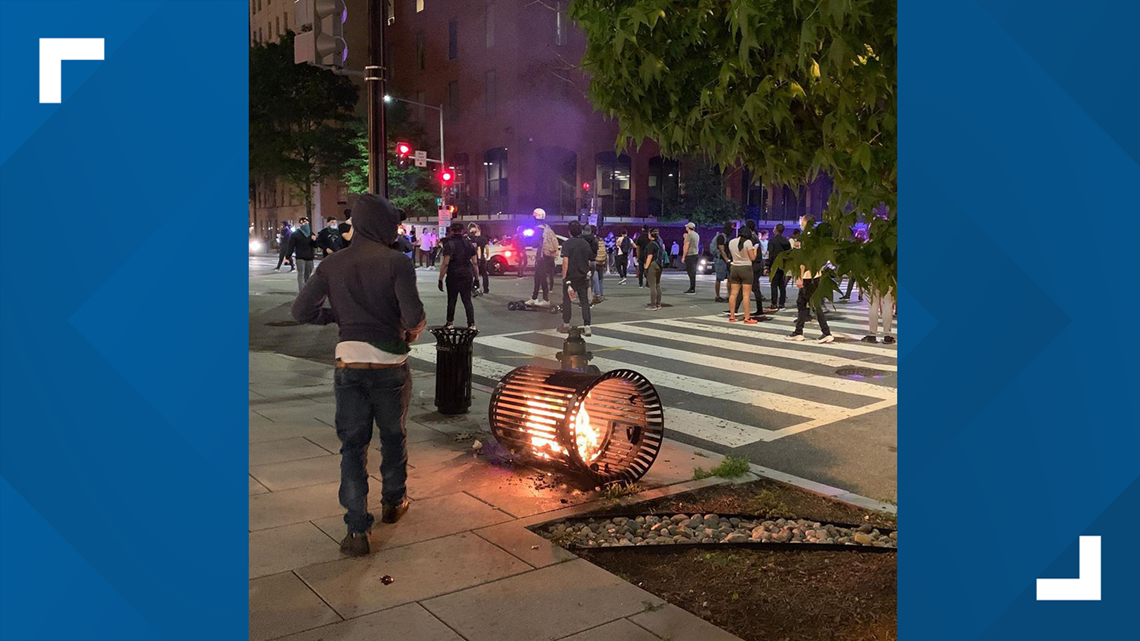 "We're seeing on the street a mural being painted with the words, Black Lives Matter," Olmstead said.
Giant yellow letters, taking over a two lane road leading directly up to the White House. City crews installed a new street sign, with the same words, Friday afternoon.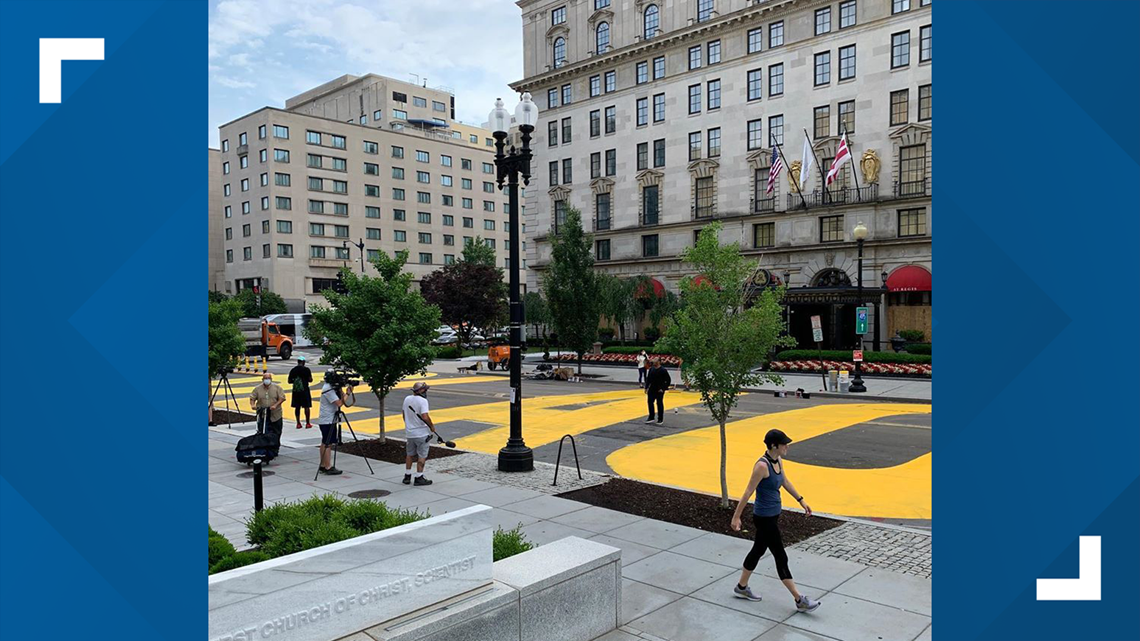 "Unlike what I'm usually accustomed to, tear gas, protesters, police trying to come at you, protesters screaming at you, it's surreal," Olmstead said. "I feel like I'm not even in front of the White House. The police had little police barricades blocking the street, They actually moved them so they could continue the Black Lives Matter painting, which I thought was pretty profound."
It started with a few artists before the sun came up, and by mid-morning, dozens of volunteers were rolling out the paint before the street reopened to traffic at 11 a.m.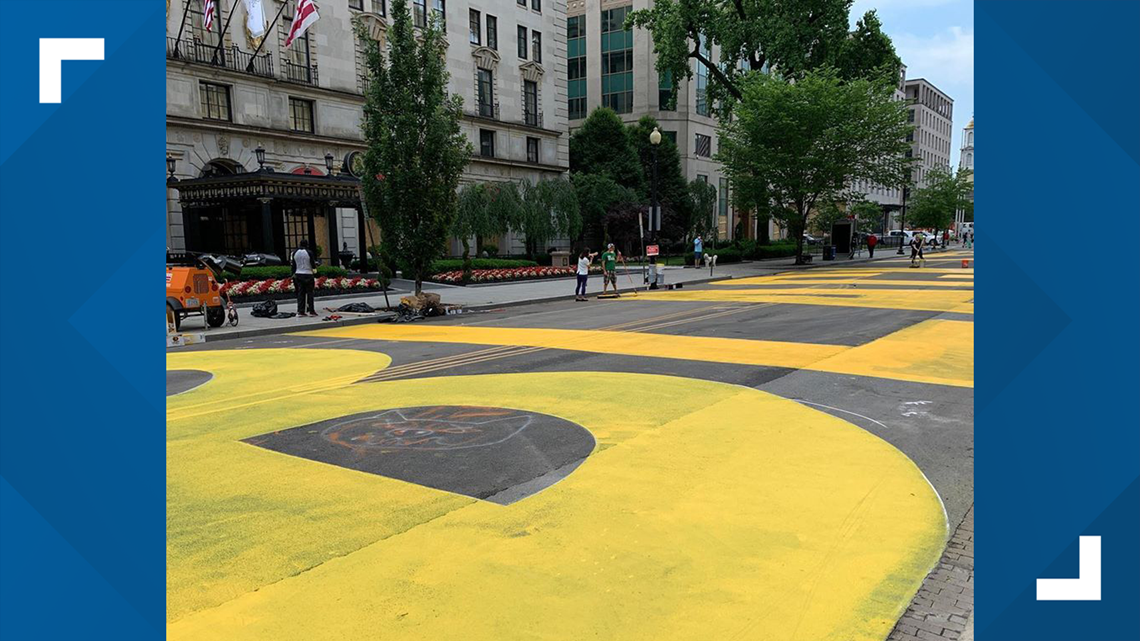 "They want to take a stand, they want physical change," Olmstead said. "They don't want to wait for it. They want it now. I feel that this demonstration they're doing and their call to arms and rallying in front of the White House of all places, I think it helps breathe a tone, a national tone, in giving people the idea that they're not going to take this standing down."
Olmstead said he is happy to cover such a huge movement.
"They're not going to take an unarmed black man is being killed unjustifiably. They're not going to take it anymore," Olmstead said. "And I'm happy. I'm happy something's being done and I'm happy to be able to cover that because it's a moment in history."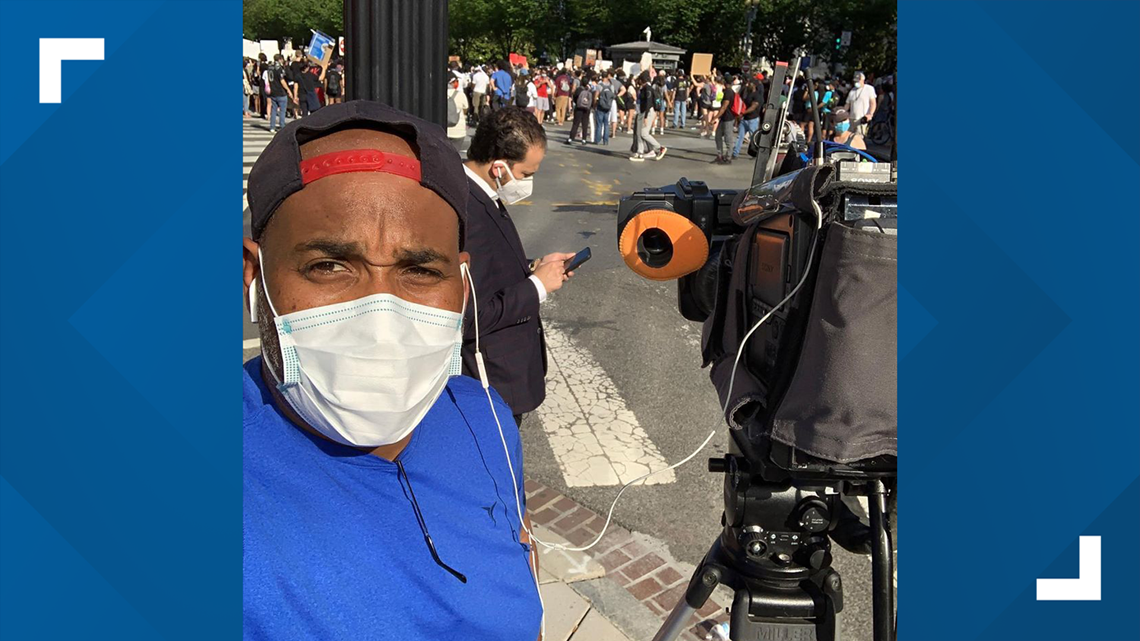 Craig Olmstead is the son of longtime WHAS11 journalist Chuck Olmstead.
►Make it easy to keep up-to-date with more stories like this. Download the WHAS11 News app now. For Apple or Android users.