(Louisville Business First) - With only a few weeks left before a pivotal public hearing for Topgolf International Inc.'s planned facility at Oxmoor Center, an opposition group led by the neighbors of the mall are confident they can beat the popular golf entertainment complex without stepping foot in court.
Louisville land use attorney Steve Porter basically guaranteed the group will vanquish Topgolf and its effort to build on the site of a closed Sears store at the East End mall. Porter will lead the charge against Topgolf at a public hearing for the company's zoning change request, set for Oct. 1 at the University of Louisville's Shelby campus.
"It will happen in Louisville," Porter said of Topgolf in an interview Thursday. "It just won't happen at Oxmoor Center."

The neighbors' fight against Topgolf has been well documented, and their efforts have been bolstered by support from the governments of Hurstbourne and Bellemeade, both of which adopted formal resolutions expressing their displeasure with Topgolf's plans.
Jim Leidgen, city administrative officer for the City of Hurstbourne, said Thursday that Hurstbourne got involved because it heard from numerous residents that the project could erode the quiet character and residential integrity of the small suburban city.
Louisville Topgolf Renderings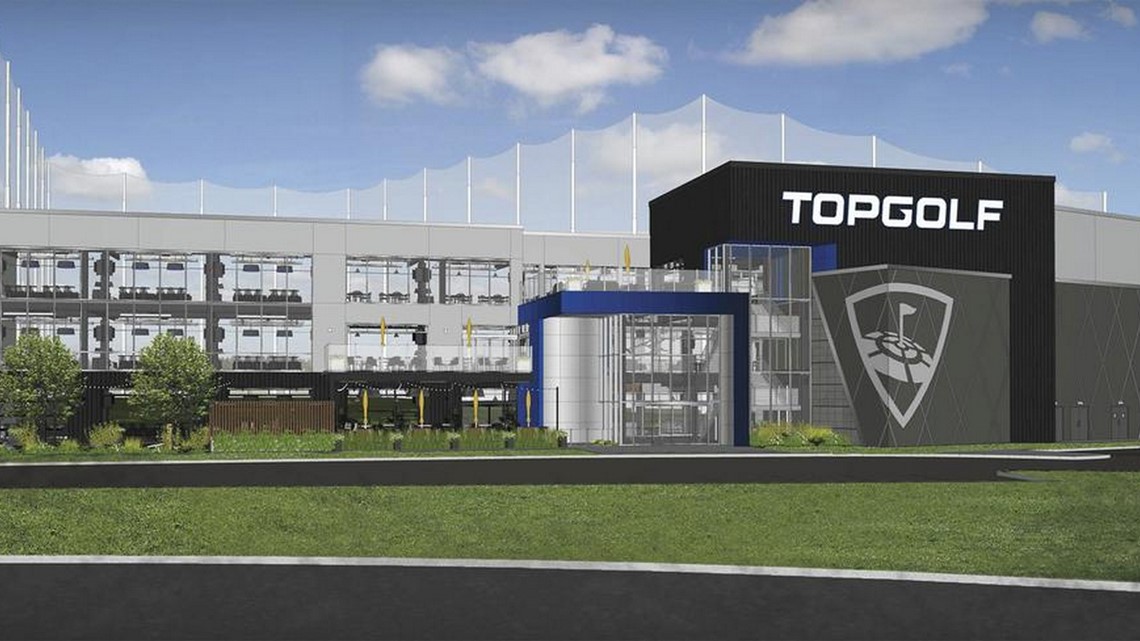 Among Hurstbourne's chief concerns are increased noise levels, the brightness of the lights at the complex, the height of two dozen or more poles on the complex that will hoist large nets, the widespread sale of alcohol inside the facility and late operating hours. Topgolf locations often stay open until midnight during the week and later on weekends.
Porter, who also serves as city attorney of Bellemeade, said that city has the same concerns. Their support should be helpful to his case, but Porter said it does not equate to a slam-dunk win.
In its resolution, the City of Hurstbourne states that it is in favor of responsible development and supports Topgolf coming to the Louisville metro area, but it opposes the company's request for a zoning change at Oxmoor Center. Topgolf wants to rezone about 37 acres on the mall property to the C2 zoning classification for the facility.
Leidgen said the city approved a $3,000 retainer for Porter's services after hearing from its constituents.