LOUISVILLE, Ky. — Kentucky is on its way to reopen parts of the economy shutdown due to the coronavirus pandemic.
Beginning Monday, certain industries will be allowed to open if they meet the minimum requirements in addition to CDC guidance.
Here's what will open in accordance to Governor Beshear's "Healthy at Work" initiative.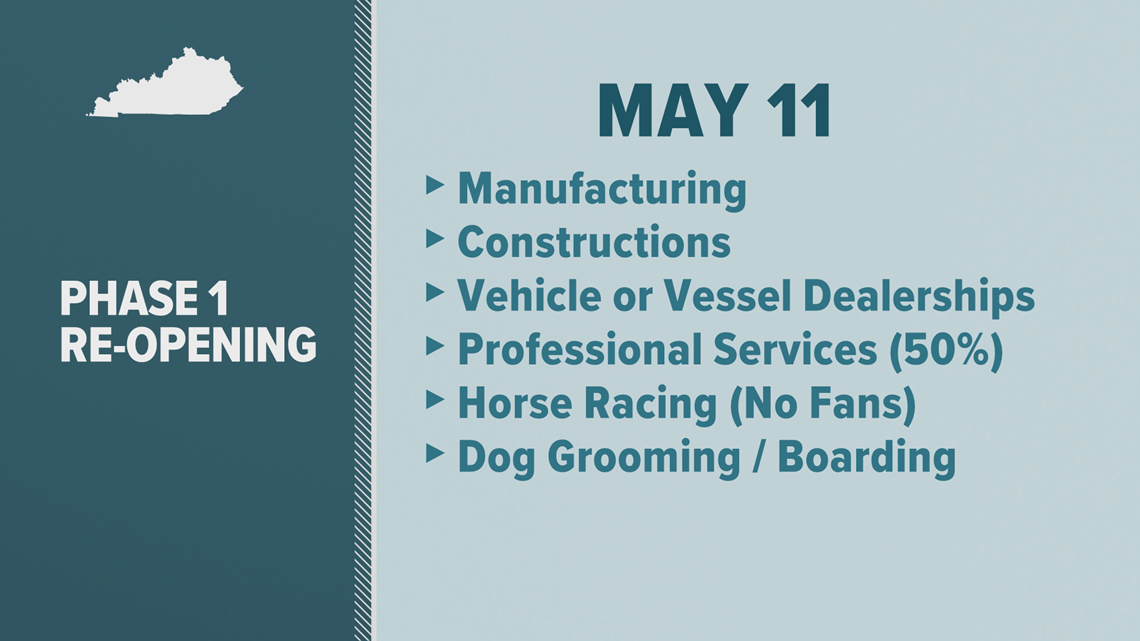 Professional services like law firms and accountants are also under this phase but can only reopen with limited staff.
Those who are employed under these businesses and consumers visiting these industries must wear masks. This measure also takes effect on Monday.
►Make it easy to keep up-to-date with more stories like this. Download the WHAS11 News app now. For Apple or Android users.