LOUISVILLE, Ky. (WHAS11) – Employees of the Louisville Water Company got an unexpected surprise as they were repairing a broken hydrant in the Algonquin neighborhood.
Chad Harper and Jimmy Stone were working in the 3100 block of Wilson Avenue when they found an orange tabby kitten trapped 5-feet at the bottom of the hydrant.
Metro Animal Services was called so they could use a special tool to remove the kitten.
Spokeswoman Kelley Dearing Smith says when the cat was rescued, it was a huge relief to both workers.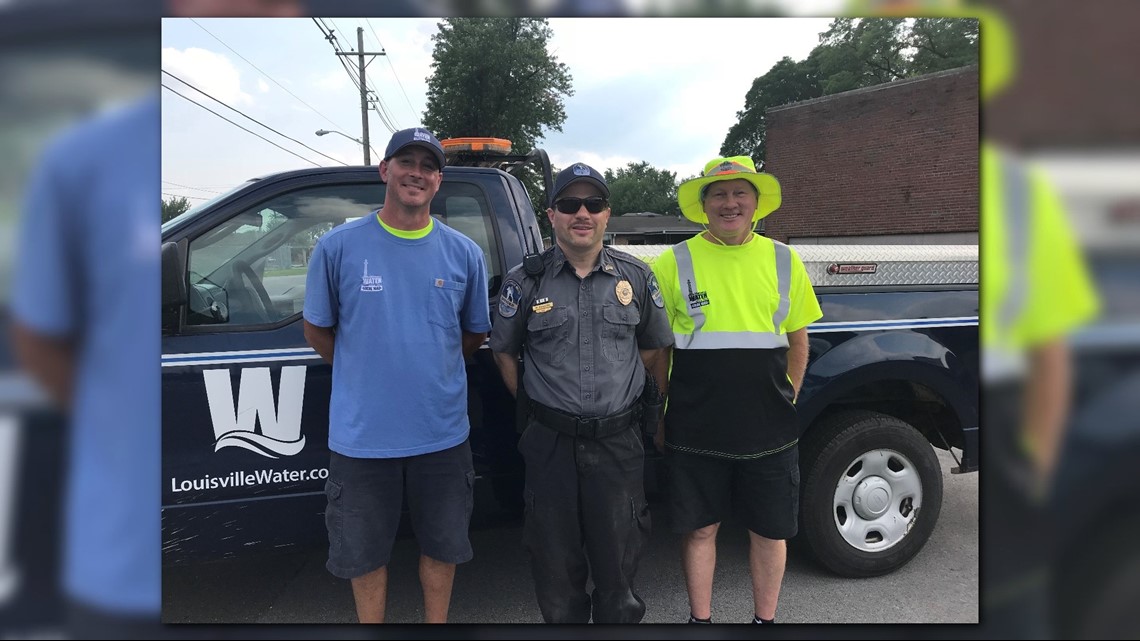 Louisville Water Company says Harper and Stone has worked on hydrants for years and found unusual things including snakes, toys and miniature cars but never a kitten.
Since the kitten was rescued, they think maybe it will have the name of either "Pure Tap" or "Tapper" as an ode to their Louisville pure tap.