They say that breakfast is the most important meal of the day, right? Well, we think the news you consume in the morning is equally as important.
You want to start your day off right with fun, informative news that not only wakes you up, but makes you smarter. That's where Wake Up comes in.
Wake Up is more than just a newscast; it's an authentic experience. We want to make sure that when you leave the house in the morning, you are informed about what's happening around the world, inspired by the good things in life and equipped to support your community.
We want to go beyond the news of the day and give you a little something extra – a nugget of information that can improve your life or a funny moment that will make you smile over your morning coffee. From the latest breaking news to the trends swallowing your social media feeds, we've got you covered.
When we're off the air, we want to continue the conversation. By using our hashtag #WakeUp11 and joining our Facebook group, you can interact with our Wake Up family whenever you want. We want to hear how you feel about what's happening in Kentuckiana.
Join us from 4:30 a.m. to 7 a.m. every Monday through Friday on WHAS11 or on the WHAS11 App. We can't wait to Wake Up with you on July 22!
Meet the Wake Up Team: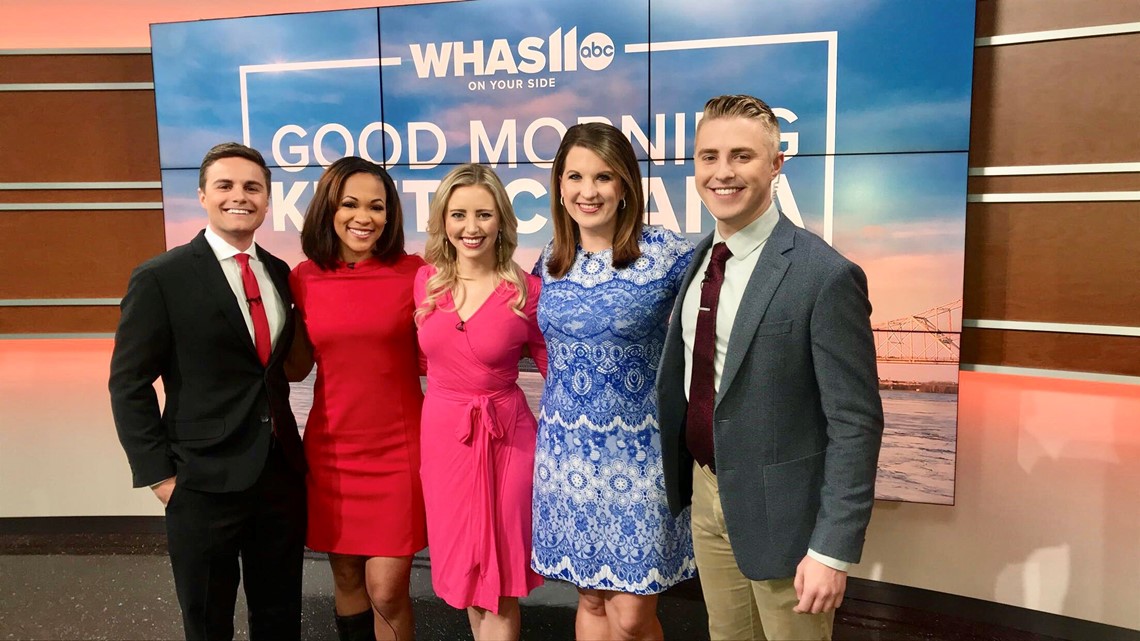 Behind-The-Scenes: Dan Brindle, Dillon Burnett, Haylee Gossett, Sam Gray, Courtney Hayden, Tosha Hester, Kirin Pandit, Casey Rose, Taylor Weiter
Make it easy to keep up-to-date with more stories like this. Download the WHAS11 News app now. For Apple or Android users.