LOUISVILLE, Ky. — Louisville Metro Police (LMPD) confirm seven people were been shot in the midst of the protest for calling for justice for Breonna Taylor. The protest started around 7 p.m. Thursday in downtown Louisville and continued into early Friday morning.
LMPD says at least one of the victims is in critical condition. Mayor Fischer said two of the seven people had surgery for their injuries and the other five people injured were in "good condition."
Police and LMPD say there were not shots fired by police officers at anytime during the unrest.
In this raw video provided to WHAS11 from Jordan Basham who was at the protest, you see police jumping in to help what appears to be a gunshot victim.
Three people were arresting during the protests over Breonna Taylor's case in downtown Louisville, citations show.
According to arrest citations, Stephanie Garvin and David Wheatley were arrested and charged with first degree riot and criminal mischief.
PHOTOS | Damage aftermath of downtown Louisville protests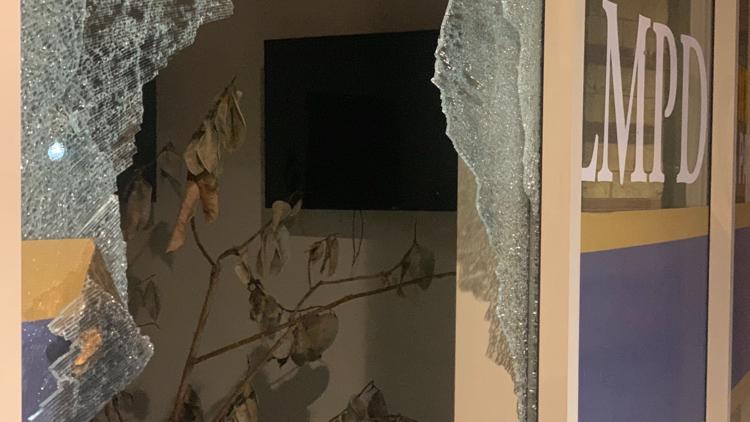 The Louisville Metro Detention Center said Wheatley, 27, was seen breaking the window of a LMDC van. Cameras also caught him breaking a window on the side of the Metro Corrections building.
Other videos from Thursday night's protest that turned violent.
Download the WHAS11 News app now for the latest information and updates.
Protesters call for justice in Breonna Taylor case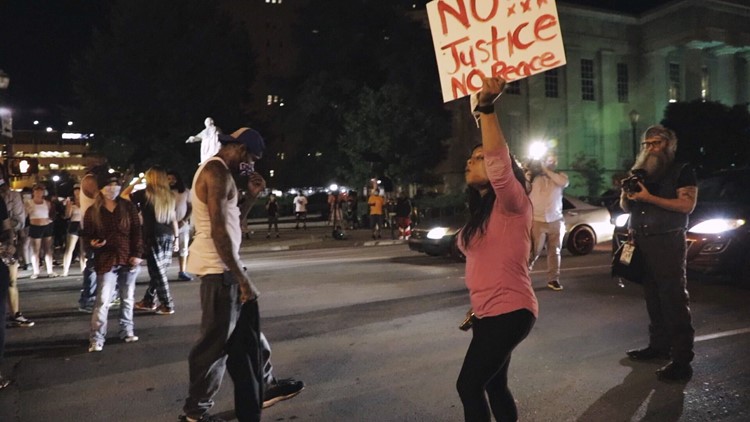 PHOTOS | Breonna Taylor