A quick search online and you find people pretty upset with American Red Cross threatening to never donate again because they think they're helping the migrant caravan.
And the meme seems to be where a lot of people are pointing.
Under a picture of what it claims is a migrant family with a Red Cross tent, the post asks a one-word question: treason?
"Why is American Red Cross providing to Mexico caravan headed to invade our boarder with tents. My money goes to Americans needing tents not Mexico. I will never give again as long as I live."
Well, we tracked down the original picture. It's an image from a Getty photographer and there are more pics like it, taken at the same time.
Photos: Mexican Red Cross helping migrants
Photos: Mexican Red Cross helping migrants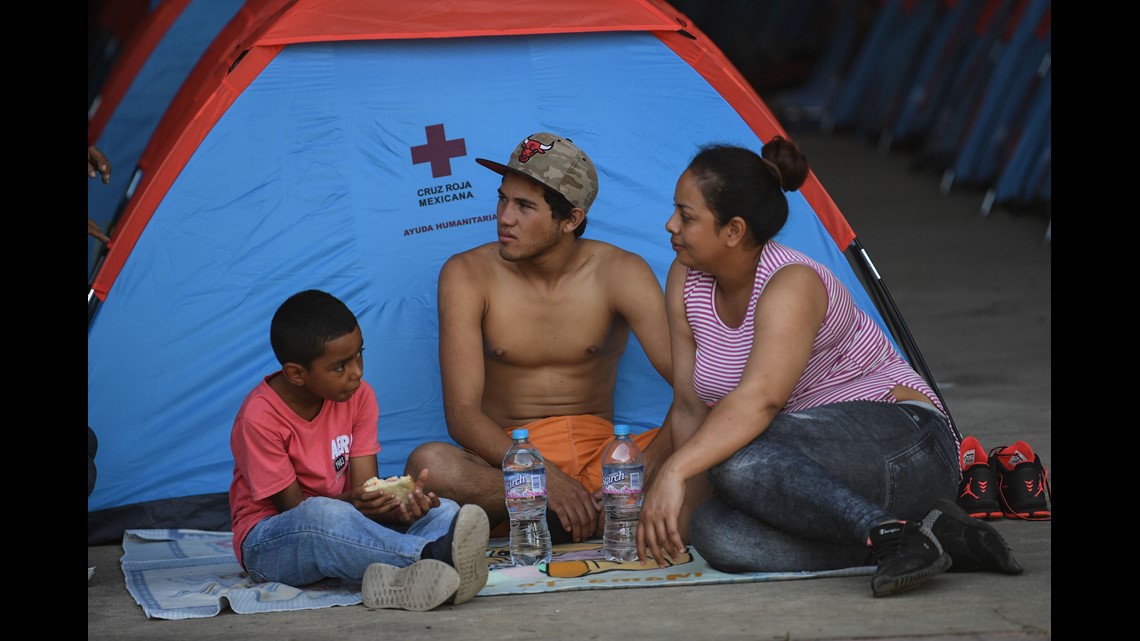 According to the news service, these are migrants from Honduras.
The picture was taken in Tapachula in southern Mexico last month.
But, if you look closer at the Red Cross symbol, you'll see it says Mexican Red Cross.
So what's the difference?
The Red Cross started back the 1800's in Switerland, and you can see the resemblance to the Swiss flag.
And there are member organizations all over the world — like the Mexican or American Red Cross.
We reached out to the American Red Cross and they tell us donations from the U.S. stay in the U.S. unless donors specify they want there money to go to a particular international relief effort.
In a statement, they said:
"As part of a global network, Red Cross and Red Crescent teams have long delivered humanitarian relief to migrants around the world. In line with Red Cross fundamental principles, the Guatemalan Red Cross, Honduran Red Cross, and Mexican Red Cross have been providing aid such as medical care, drinking water, and family reconnection services to migrants walking through Central America and Mexico."
So, we can Verify, the American Red Cross is not working in Mexico with the migrant caravan like this photo suggests.
But, here at home, the American Red Cross will help migrants in America — often at the request of the government. For more information on how the Red Cross helps migrants, click here.