LOUISVILLE, Ky. (WHAS11) – Whenever the Kentucky Wildcats win big games, they're usually known for burning couches.
After Saturday's celebrations in honor of the football team breaking a 31-year-old streak against Florida, it ended with a car being flipped over and destroyed.
Matthew O'Hara of Independence, Kentucky visited Lexington to stay with friends and watch the game. When the Cats prevailed, some fans celebrated by flipping over his car.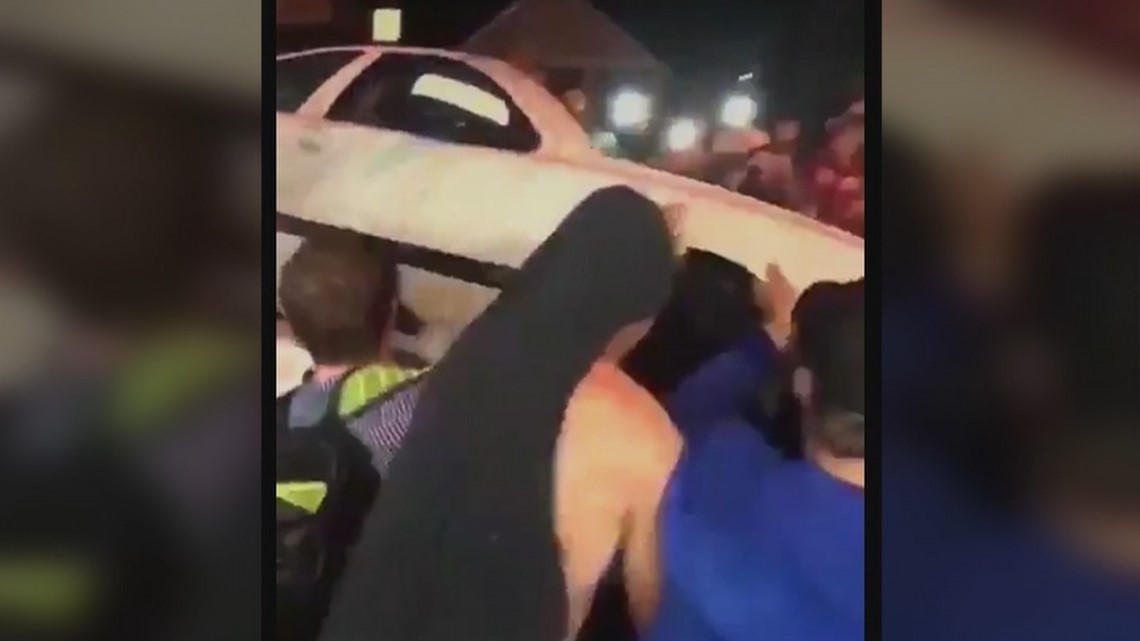 A dealership caught wind of O'Hara's story and stepped up to help.
The Big M Superstore in nearby Nicholasville decided they wanted to help, giving O'Hara a 2005 Mazda Three, appropriately UK blue.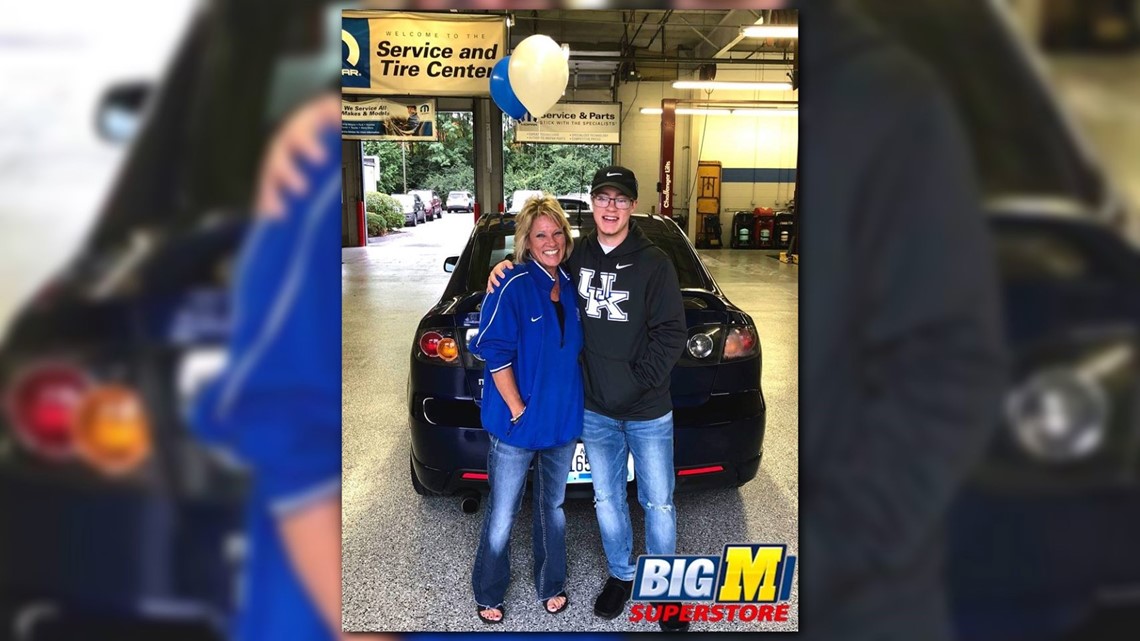 He was seen in is Cats garb posing with his new car.
Police say no one has been arrested for the damage.