LOUISVILLE, Ky. (WHAS11) – Police have arrested Thor Wiljanen, 29, in connection to the threat directed towards Trinity High School. The social media threat canceled classes at the school on Thursday, Nov. 29.
The threat came through hours before Jeff Brohm, a Trinity graduate, declined the football coach position at UofL to remain coaching at Purdue. Officials took the threat seriously.
The St. Matthews Police Department asked for the person who made the Twitter threat to come forward earlier on Thursday. Wiljanen's attorney requested a meeting with police and Wiljanen was present. It was at the meeting Wiljanen admitted to being the Twitter sender known as "Proud Clarion," the account that the threat was tweeted under.
St. Matthews Police confirmed the following tweet sparked their investigation.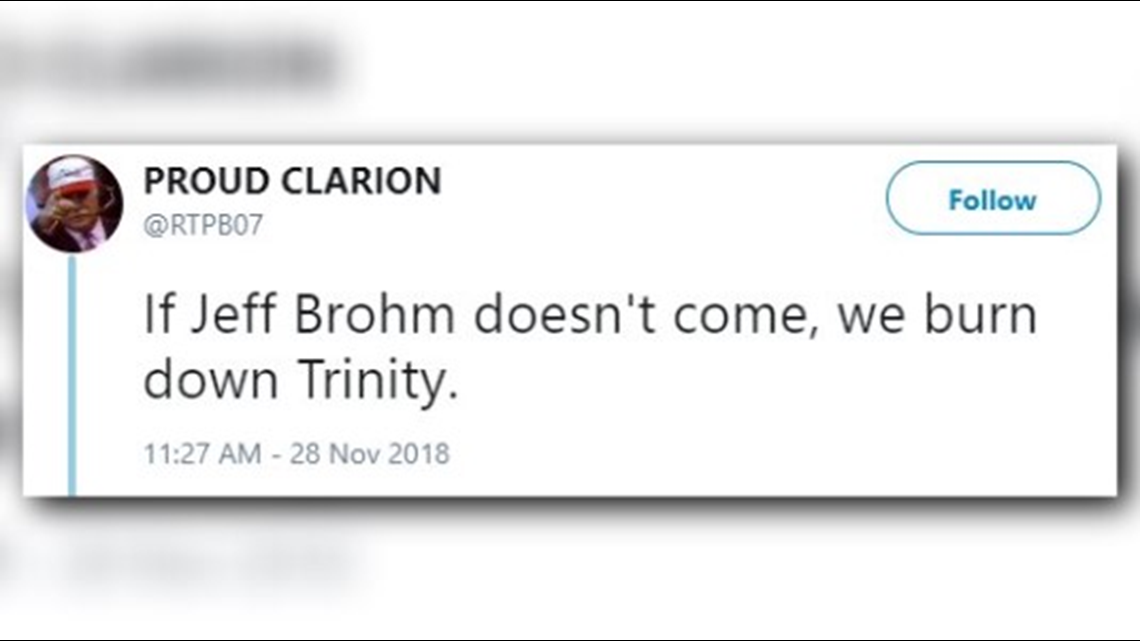 The school and offices were closed as police investigate the threat on Thursday. Major Tony Cobaugh of St. Matthews Police said the
"In today's' world, the St. Matthews police department, we have no choice but to take threats like this seriously, especially when it involves a school within our own community," Cobaugh said.
Students were told to check for White Day lessons online.
Louisville FBI said it investigated the threats. Wiljanen is charged with second-degree terroristic threatening.
Ted Shouse, defense attorney for Wiljanen, said the tweet was clearly supposed to be satirical. When asked if police have gone too far in arresting him, Shouse said it is not his place to comment.
Trinity High will have classes on Friday.
Wiljanen was released from jail on Nov. 30. His attorney said he was released on his own cognizance and with a promise to return.