LOUISVILLE, Ky. (WHAS11) – June 1, 1983 – a 12-year-old girl vanishes from Bashford Manor Mall.
The bicycle she used to get there is the only clue left behind.
Her name was Ann Gotlib and her disappearance would forever change the way crimes involving children were investigated.
Days after their daughter's disappearance, Toly, and Ludmilla Gotlib pleaded for help – standing next to then-County Judge-Executive Mitch McConnell as he announced reward posters were being distributed around the Commonwealth.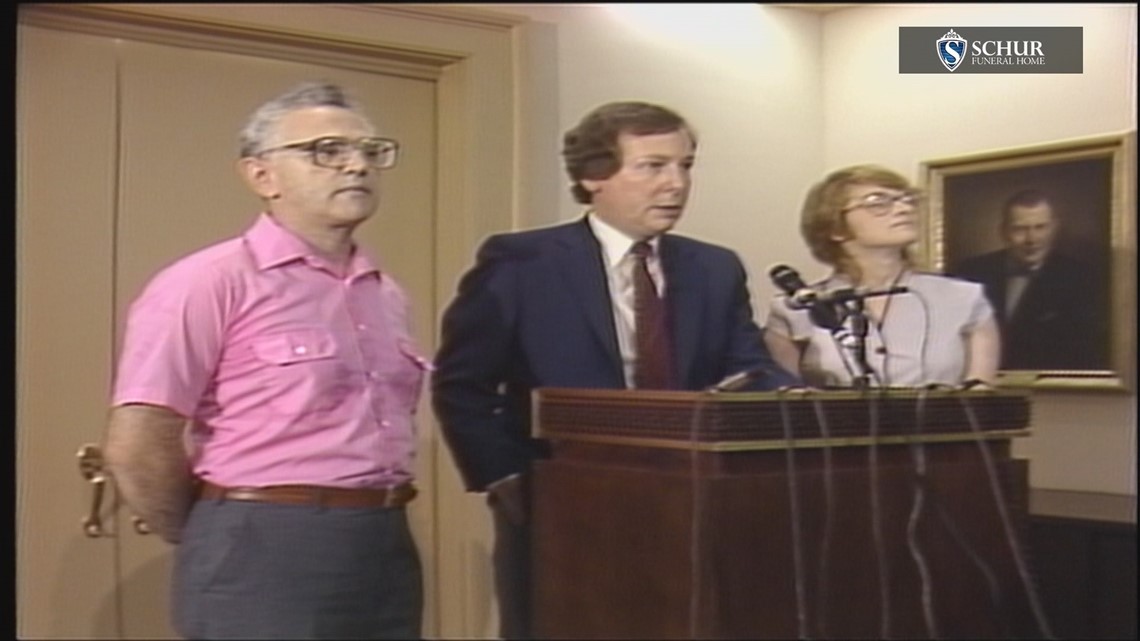 "It gives us hope. The more people that can see Ann's picture on the streets the more possibility that someone will see her somewhere and the more the possibility that she will come home, someday," he said.
Callers flooded police with hundreds of tips but nothing led to Ann.
Day by day the case turned cold. Weeks turned to months. Months turned to years and years turned to decades.
At the 25th anniversary of her daughter's disappearance, Ludmilla Gotlib told reporters she still had hope.
"Someday, hopefully, hopefully in our lifetime. Everything will be solved and we will know what happened," she said.
It was seeing that news conference in 2008 that prompted another witness to come forward. Later that year, there was a break in the case.
WHAS11 News assigned former reporter Mark Hebert to the story.
"She was the Louisville girl who seemingly disappeared off the face of the planet but now sources tell WHAS11 News that Louisville police have re-interviewed witnesses and have enough to pin Ann Gotlib's disappearance on a convicted felon who died in 2002. Police believe Gregory Oakley Junior followed 12-year-old Ann Gotlib to the parking lot at Bashford Manor Mall leaving only her bicycle behind. Oakley died 6 years ago after serving a prison sentence at the LaGrange reformatory for burglary, rape, and being a persistent felon."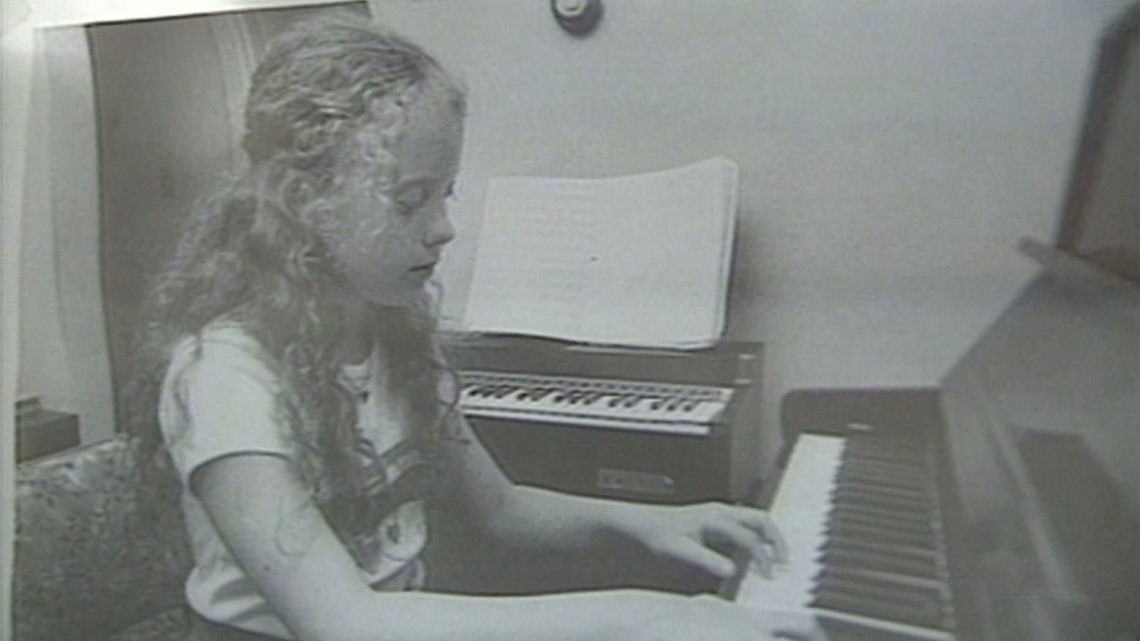 During a news conference in late 2008, Major Barry Wilkerson announced LMPD's cold case detectives had solved the case.
New information from Gregory Oakley's former girlfriend and an inmate who had served time with him -- led investigators to believe Oakley abducted Ann Gotlib in 1983 and killed her by injecting her body with a powerful narcotic.
"We went through these cases just to see if there was something we missed, some piece of the puzzle that we really needed to put in place and that's kind of what happened with the Ann Gotlib case," Wilkerson said.
Thirty-four years since Ann Gotlib's disappearance, one piece of that puzzle is still missing – the same piece missing from her mother's heart. Ann's body has never been found.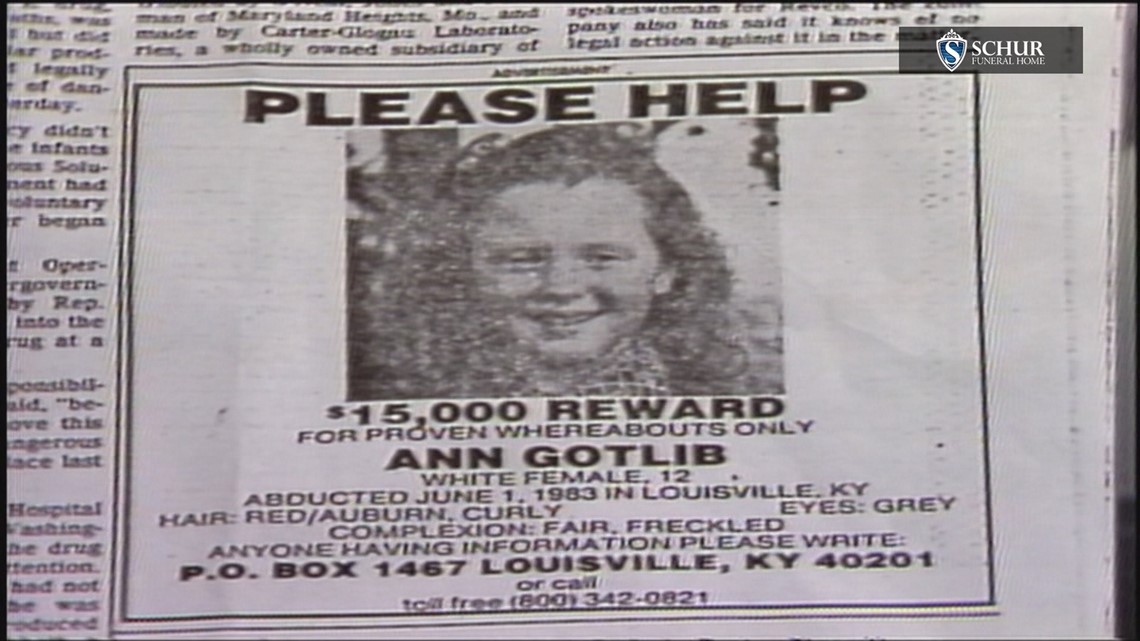 "It weighs heavily in our hearts and I don't think time ever heals anything," she said. "It's like living with disease or constant pain. You just learn to live with it and keep it to yourself and not to impose it on other people. I am always thankful for the community support. That we had during this time, especially when it happened. I was flooded by letters, by prayers and donations. I will never forget that. I remember telling myself if she is found I am going to sit down and answer every letter but unfortunately that never happened."
Ann Gotlib lived just 12 years but her case would have a lasting impact on other kids.
It led to the creation of the National Center for Missing and Exploited Children, an organization founded by Ernie Allen who was the former public safety director of Louisville.
"Cases like the Ann Gotlib case here in Louisville helped awaken the nation that kids were vulnerable and kids were being victimized," Allen said.
The center helped launch tools like AMBER alerts and sex offender registries, resources that are crucial to saving and protecting kids today.
"We can't do enough for our children is the way I look at it and we are definitely way more advanced at this time than when Ann Gotlib was taken so I guess the greatest impact in this community is that we have great resources now to solve these cases and the best interest of the children we find them alive," Wilkerson said.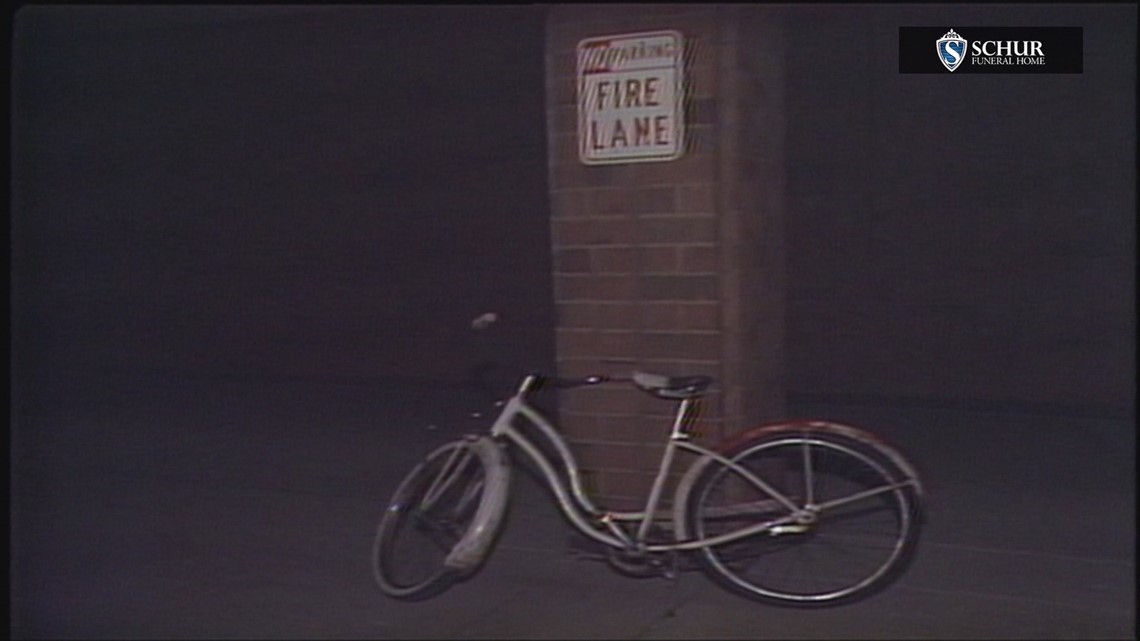 Because her body has never been found, Ann Gotlib is still listed as a missing person on LMPD's website.
If you have any information on where she might be, you can get in touch with detectives by calling their tip line at 574-LMPD.