(Louisville Business First) - A "cuddle puddle" of 18 kittens, a "meow-coholic" drink or a "Kitt-Tea," and a windowsill packed with sunbathing cats.
This is Purrfect Day Cafe at 1741 Bardstown Road in Louisville, where you can get your fuzzy kitten fix while sipping on a glass of sweet tea, chardonnay or a crisp IPA from the cafe's wine bar.
When Louisville Business First visited this week ahead of the Wednesday opening, there were 18 kittens at the cafe, mostly sleeping in what owner Chuck Patton calls the kitten "cuddle puddle." The cafe serves small bites and has a beer and wine menu, with plans to add liquor at a later date.
PHOTOS: Louisville's first cat cafe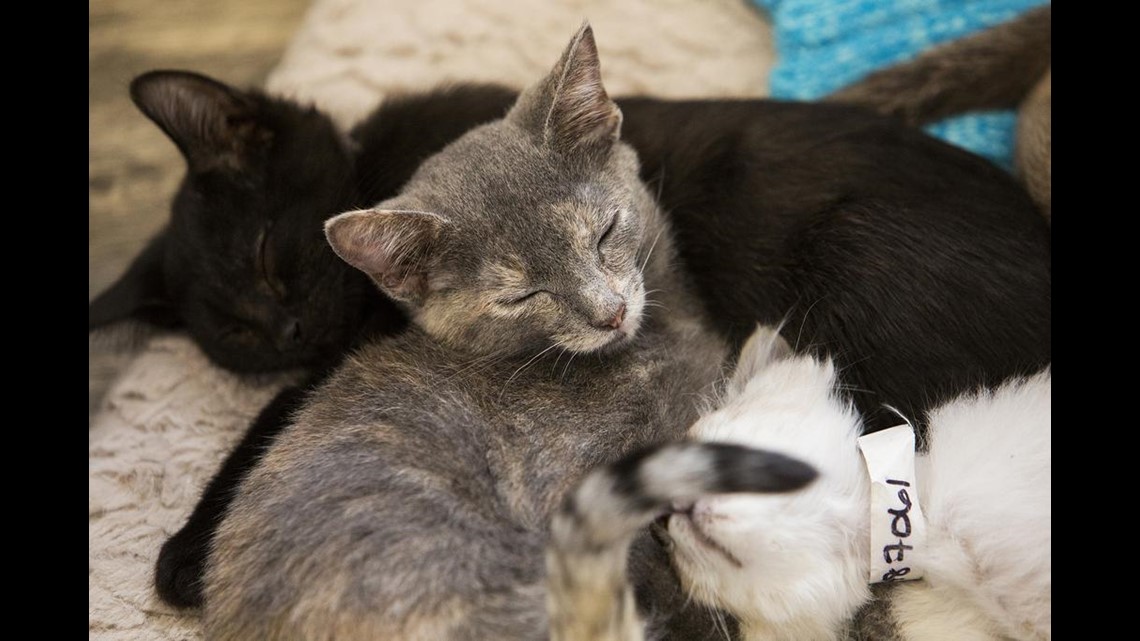 The local cat cafe concept is the brainchild of Patton, who is a Louisville entrepreneur. He started Traffic Builders, a media and digital advertising company, but about three years ago he sold the Louisville firm and was looking for his next venture when something fortuitous happened.
"I was getting ready to exit out (of the company) and I look out into the bushes outside of my office and it was a cat," he said.
That was the first sign. Then shortly after, during a vacation to Charleston, S.C., with his wife Tricia Patton, he happened upon his first cat cafe.
"All these people had drinks in their hands, laser pointers and cats on their lap," he said.
He said he wanted to go in to hang out with some cats, but the wait time was four and a half hours, so he started talking to owner Ashley Brooks instead. She explained how it worked and said that they had helped so many cats get adopted through the cafe that she had started reaching out to other humane societies to bring in more cats.