LOUISVILLE, Ky. — Southwest Airlines canceled hundreds of flights over the weekend, blaming the woes on air traffic control issues and weather. On Monday evening, the airline remained firm in that statement as travelers still felt the aftereffects -- both in extra travel costs and delayed luggage pickup.
Next in line are Allegiant and Spirit, both of which had canceled 5% and 4% of its flights respectively, according to the flight tracker. American Airlines canceled 2% of its flights.
"We experienced weather challenges in our Florida airports at the beginning of the weekend, challenges that were compounded by unexpected air traffic control issues in the same region, triggering delays and prompting significant cancellations for us beginning Friday evening. We've continued diligent work throughout the weekend to reset our operation with a focus on getting aircraft and Crews repositioned to take care of our Customers.
With fewer frequencies between cities in our current schedule, recovering during operational challenges is more difficult and prolonged."
It also encouraged customers to look into its self-service rebooking options.
Evan Boggs of Louisville and a WHAS11 employee was one of many affected by the cancelations.
"We were supposed to leave this morning – pretty early and we looked on there and all of the flights were canceled and all of the surrounding airports and everything," he said.
Boggs said they had to book a flight on another airline due to the Southwest option being canceled days out.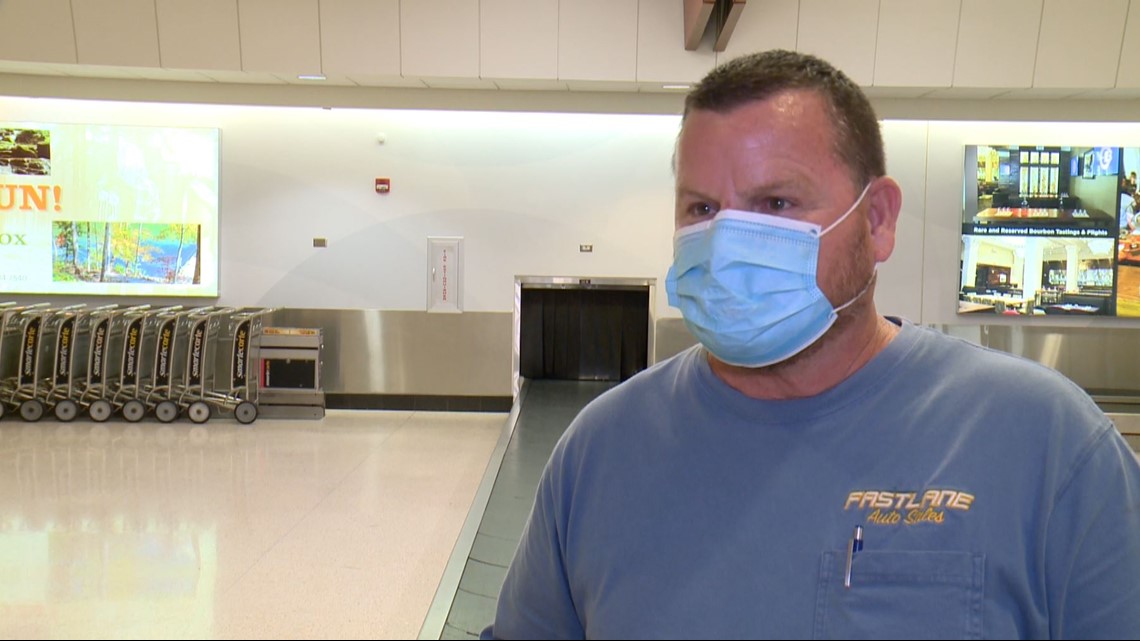 In Louisville's case, travelers told WHAS11 they had spent thousands of dollars just to get back home, with the status of their luggage in limbo. With rental cars and hotel rooms in short supply, we found one man getting creative to get back to home to Jeffersonville, Indiana, after he was left without a flight in Chicago.
"We basically bummed a ride from total strangers to Louisville. We really did," Nick Kraft said Monday afternoon at baggage claim at Muhammad Ali International Airport.
For others like Andrea Eikenberry, Louisville's airport served as a necessary pitstop on the path to get to family in Indianapolis.
"We have a daughter who lives close here, so we decided this would be the easiest. if we couldn't get a rental, she could take us home," Eikenberry said.
WHAS11 reached out to Muhammad Ali International Airport and officials confirmed there were delays and cancelations affecting passengers in Louisville but were unaware of what was causing them. In an update on Monday, an airport spokesperson said the 25 cancelations reported at SDF by the morning -- did not increase into the evening.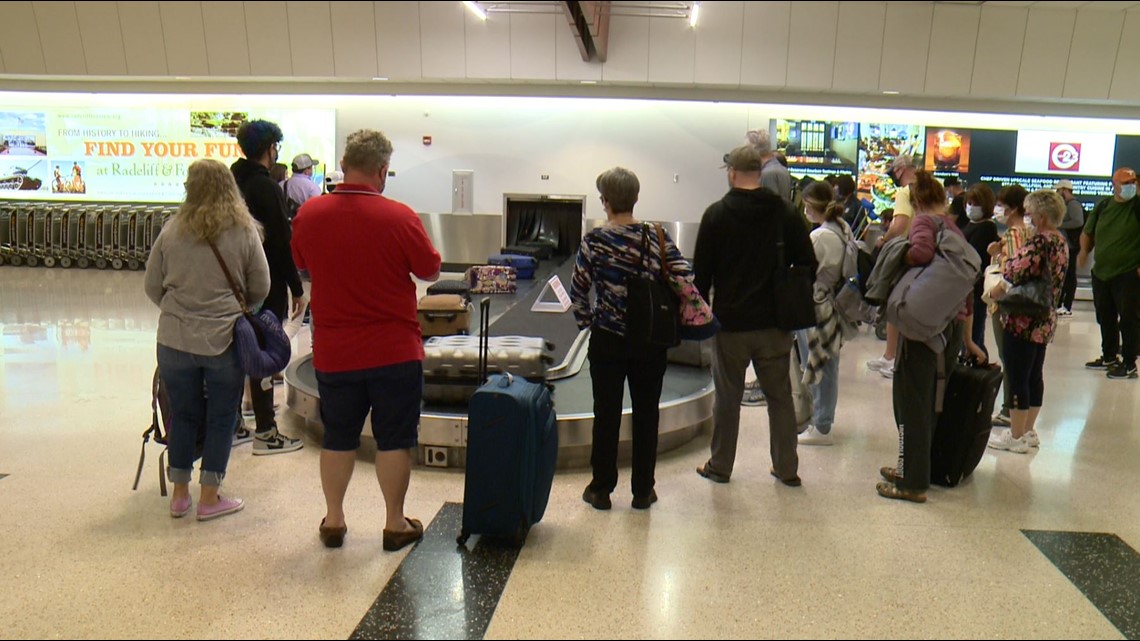 One car rental company told WHAS 11 that this is the most packed it's seen its parking lot since the start of the pandemic -- and not full because of extra supply. We're told many of the rentals were driven in and dropped off from other cities, where people said waiting for a flight wasn't an option anymore.
"You can't just leave people stranded. I just don't understand how they can get away with this," Kraft said.
Southwest apologized Monday, blaming weather and problems controlling air traffic -- but also in the same statement, the airline referenced "continued strain on crew resources."
"We assume it was staff, we were waiting on someone to get on from another plane," Eikenberry said.
It led some to wonder if Southwest is short staffed, or if the recently announced vaccine mandate caused workers to act. The airline said no, writing, "Operational challenges were not a result of Southwest Employee demonstrations."
USA TODAY reported Sunday that the FAA responded to the claims saying the weather and air traffic control issues were limited to Friday afternoon. The FAA did not name Southwest specifically in its response.
"Some airlines continue to experience scheduling challenges due to aircraft and crews being out of place," the FAA statement read, according to USA TODAY. "Please contact the airlines for details about current flight schedules."
The union representing Southwest pilots said in a Saturday statement that its members were not participating in "any official or unofficial job actions" and placed at least part of the blame on the airline.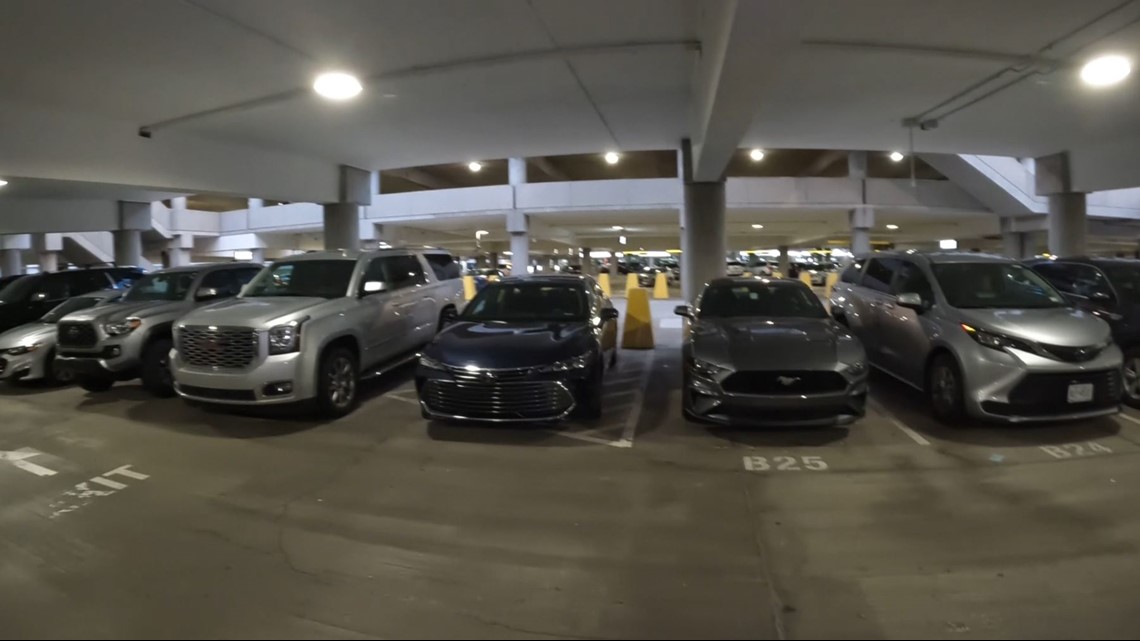 "Our Pilots will continue to overcome SWA management's poor planning, as well as any external operational challenges, and remain the most productive Pilots in the world," the statement read. "They will continue to be focused on their highest priority — safety. SWAPA Pilots are true professionals and will always maintain the highest level of responsibility to their crews, their passengers, and our airline."
Southwest was one of several airlines to announce last week it will require all workers to be vaccinated against the coronavirus or potentially lose their jobs. That mandate does not go into effect until Dec. 8.
►Make it easy to keep up-to-date with more stories like this. Download the WHAS11 News app now. For Apple or Android users.