LOUISVILLE, Ky. — It has been ten days since 16-year-old Jacob Stover went missing after taking his kayak on out on the Ohio River, but search efforts have not stopped.
Since last week, crews have searched on foot, by boat and by air. Search crews have focused their efforts on the Falls of the Ohio area, where Stover's cell phone last pinged, and Cox Park, where he took his kayak out on the water.
So far, Stover's kayak has been located, but the teen is still missing.
"Jake was certainly an avid fisherman and quite familiar with a variety of different waterways. We don't know his understanding at this time of what he was approaching towards the Falls of the Ohio," said Wendy Treinen, a family friend.
The family is welcoming the help of seasoned boaters who are familiar with the river, licensed drone operators and experienced hikers.
"Anything we can see from the air safely and mechanically is certainly the preference of the family rather than putting additional foot searchers out there," said Treinen.
They have also created a Facebook page to share photos and information.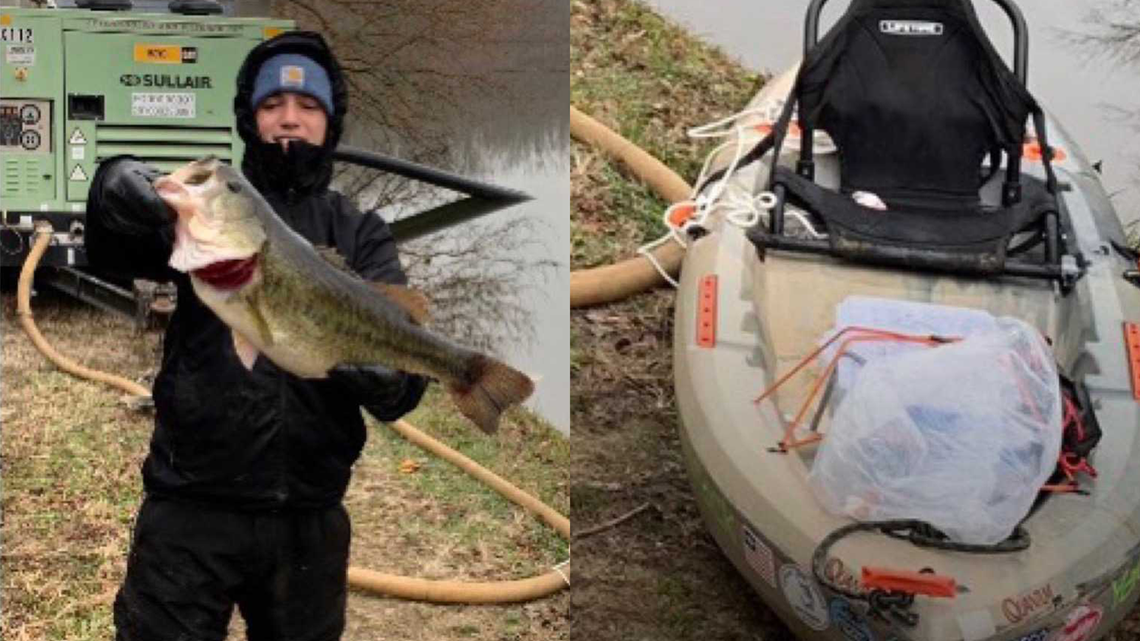 In a post on the Facebook page, the family has asked people to keep an eye out for items Stover took with him. The post included images of the missing items, ike fishing rods, a black and tan paddle, and the black seat on his kayak.
They said it is important to note and ping the location that the items are found and report it.
"People are tired, and God bless them, they are still coming out to join this search and we are so grateful," said Treinen.
Stover was last seen wearing a black winter coat, black winter pants, a blue beanie and black boots. He is a white male with brown hair and brown eyes, weighing around 140-pounds and standing at 5-feet-9-inches tall.
"I think every day that we're out here we hope we can put together pieces of this puzzle," Treinen said.
Anyone with information about Stover's disappearance is asked to call police at 574-LMPD.
►Make it easy to keep up-to-date with more stories like this. Download the WHAS11 News app now. For Apple or Android users.