LOUISVILLE, Ky. — After days of protests and calling for justice in the city, Rev. Jesse Jackson came to Louisville, taking part in those calls for change and offering solutions to move forward.
"There's a George Floyd in every town. There's a Breonna in this town. The whole world is revolting. They want fairness and justice," Jackson said.
His son Jonathan Jackson, who also serves with the Rainbow PUSH Coalition, added, "Justice delayed, as Martin Luther King said and my father reminded me, is justice denied. The delay is the pain that is adding to the suffering."
The civil rights pioneer sat down with Dr. Rev. Kevin Cosby during Sunday's service at St. Stephen Baptist Church.
It was a conversation that centered around recent protests in the city and across the nation.
Jackson called for an end to no-knock policy and questioned the use of confidential informants.
Jonathan says those two things have led to "senseless murders."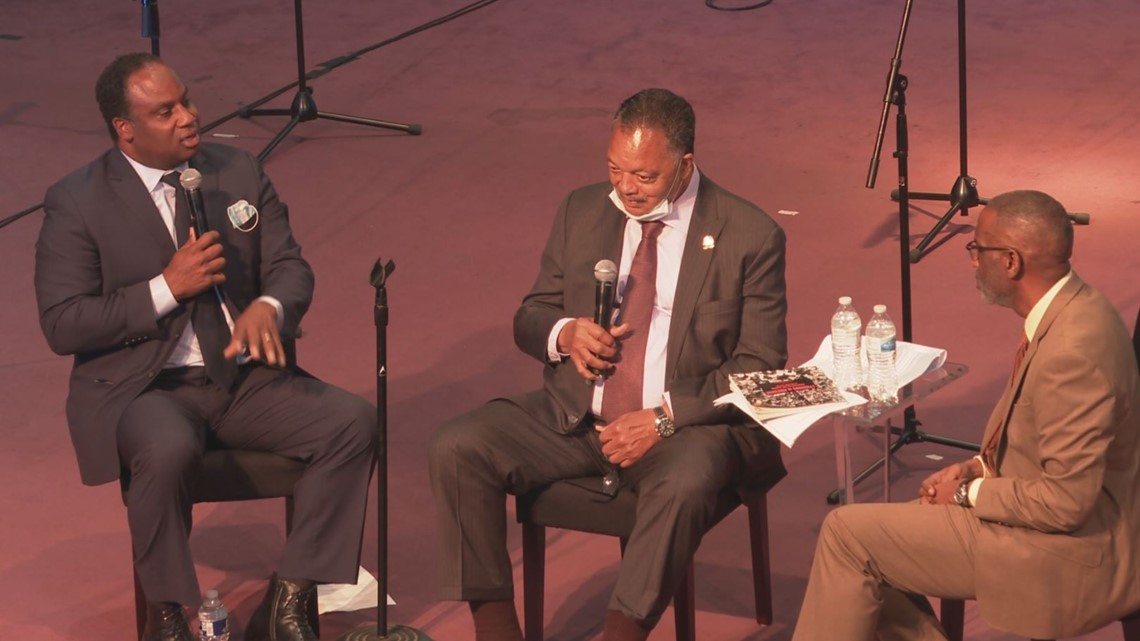 But as protests continue daily, he says he's hopeful for change on the horizon.
"This generation is not going back to a level of racism and this level of inhumanity and combat that with someone up top spewing words of venom and hatred and the children are naturally revolting. I'm thinking in the midst of all this we're going to see the greatest generation that we've ever had in America," Jonathan said.
Rev. Jackson also called out three specific things that Kentucky can do to move forward, including more hate crime legislation and that police be held accountable for their actions.
Make it easy to keep up-to-date with more stories like this. Download the WHAS11 News app now. For Apple or Android users.