LOUISVILLE, Ky. — There were more demonstrations in the streets of downtown Louisville on Monday, calling for justice for a Louisville man killed by a deputy U.S. Marshal.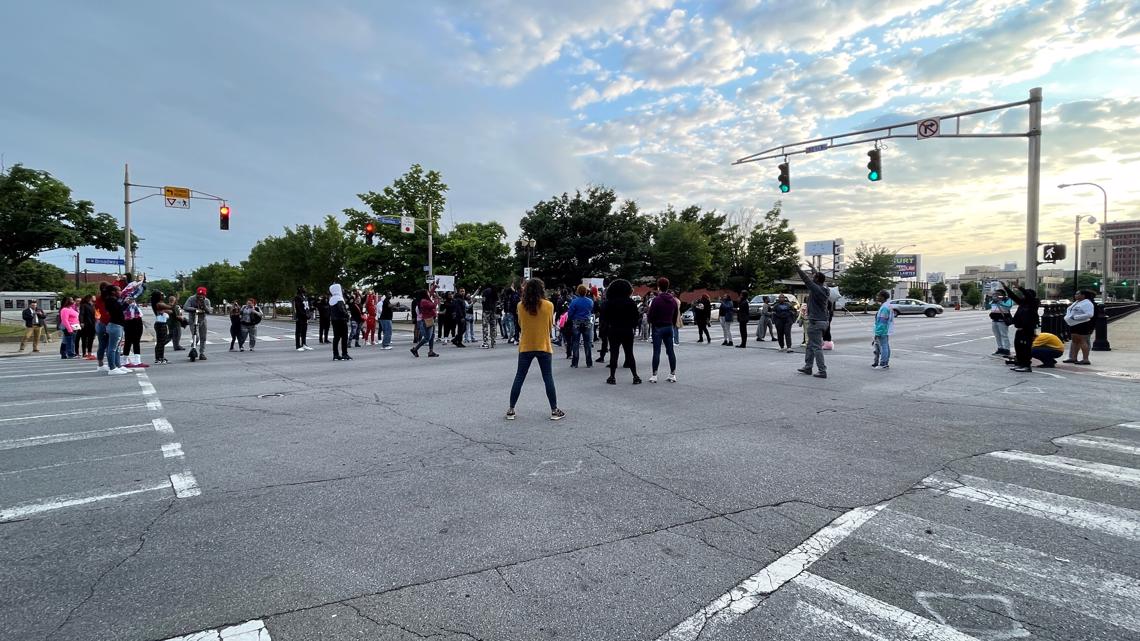 The Louisville Metro Police Department Police Chief Erika Shields held a press conference Monday with more information about the Friday morning shooting that left 25-year-old Omari Cryer dead.
Shields said the U.S. Marshals Task Force was attempting to serve a felony arrest warrant for 25-year-old Omari Cryer dated May 16. The charges were domestic violence in nature including assault, strangulation and terroristic threats according to Shields.
She said the task force tracked Cryer to a residence on Sutcliffe Avenue. Cryer ran out of an apartment and the force then pursued him, said Shields.
Shields said they shot him when they came up on a fence. She said Cryer did have a gun on him but did not specify if he attempted to shoot at law enforcement officers.
She also could not confirm where Cryer was shot; one eyewitnesses told WHAS on Friday he saw everything and that Cryer was shot fleeing from police, in the back.
The early coroner's report only said Cryer was shot more than once.
Shields said the full coroner's report will have more details.
She also mentioned while the first warrant was valid, they needed a second warrant to process the scene because it was on private property. Shields said this is why his body was left at the scene for a long time.
In explaining why the U.S. Marshals were involved, Shields said LMPD is part of multiple partnerships with national agencies and they work together to serve high-risk warrants.
After the briefing, family and friends gathered at Jefferson Square Park. The mother of one of Cryer's children spoke out.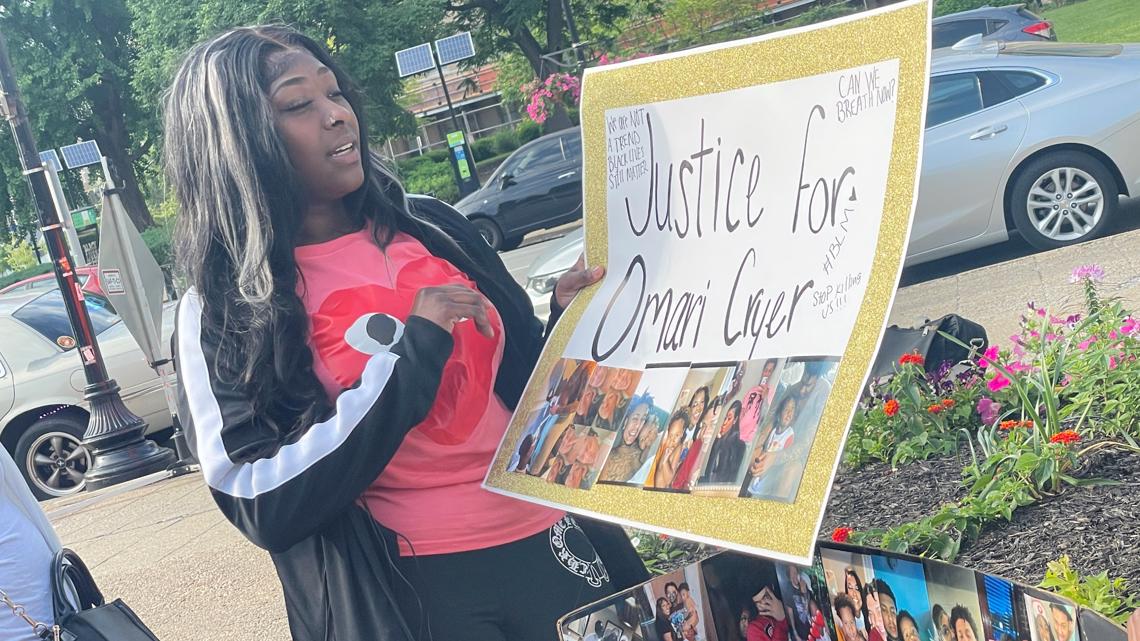 "There was no reason to why he was killed and murdered if he hadn't caused any harm to anyone," Antiya Parker said.
She and Cryer's 2-year-old son, KJ, also took to the streets to call for justice.

Long-time Louisville activist Chris Will also spoke out and said officials aren't accountable.
"They all say we're trying to be transparent or we're going to be transparent as possible, but it never happens," Will said. "You have a mother, sister, brother, children wanting to know what happened to their father, but they can't even give them the answers."

Shields said no other information is available at this time because they are still gathering statements.
Make it easy to keep up-to-date with more stories like this. Download the WHAS11 News app now. For Apple or Android users.
WATCH THE FULL LIVE STREAM BELOW