LOUISVILLE, Ky. — Our roots can say a lot about us. For some of us, hair is more than just hair.
"My hair means my culture, it means me as a woman, means I can express myself in any way, shape or form," for Ashanti Scott, it's personal.
The 19-year-old is a freshman at the University of Louisville. She will never forget her first day of sophomore year at Butler High School.
"Where it said hair it said no braids, no cornrows, no twists, no dreadlocks, and no Afros," Scott said referring to Jefferson County Public Schools hair policy at the time.
"I was extremely disappointed in my school," Scott said. "I felt targeted as a Black student because I had my hair at the time in braids."
It is a knot her mother, State Rep. Attica Scott is trying to untangle.
"Those kinds of things still happen to our kids, but they also happen in the workplace," Rep. Scott said who serves in the Kentucky House of Representatives for the 41st District.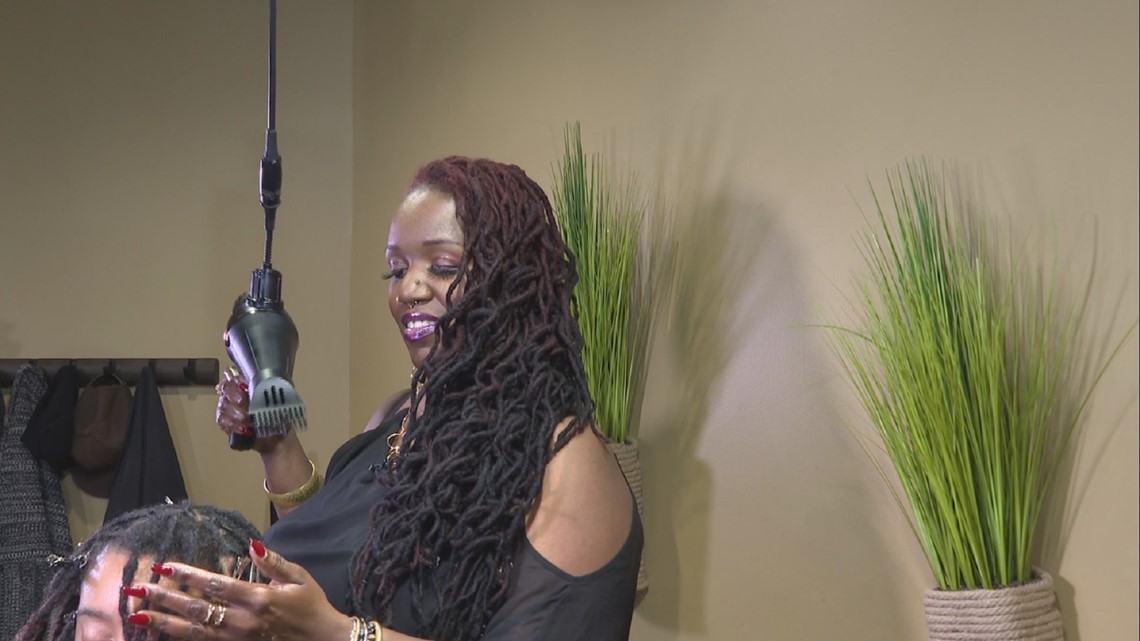 After 2015, JCPS chopped off what was considered a discriminatory and racist policy.
But for the Democratic state lawmaker, the work towards change is just beginning.
"We want to make sure that people are hired because of who they are and what they bring to a business," Rep. Scott said. "That's what prompted me to put together this bill around making sure that we're not discriminating against people because of their natural hair."
It is at the center of a growing conversation on race and identity. As more and more people of color, specifically black women, are choosing to embrace the hair they were born with.
To understand the present, Dr. Kaila Story says you have to know the past.
"Hair isn't just a style or a process of beautification," Story said who teaches women's gender, sexuality, and Pan African Studies at the University of Louisville.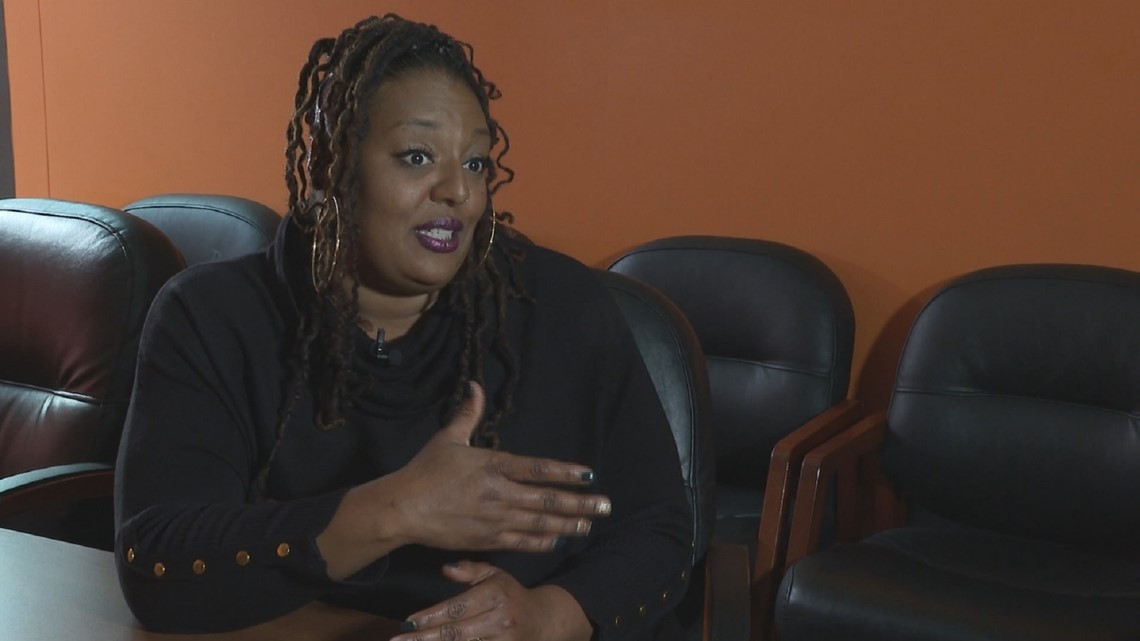 "We see locs, we see natural hair, we see bantu knots, kinki twists, so on and so forth," Story said.
Since the early 2000's, the visibility of natural hair has grown, but Story said natural hair has always been a part of black heritage.
"The resemblance in different hairstyles in the way which hair was done, kept, and maintained signified one's certain position in society," Story said.
In early African civilizations, Story said natural hairstyles could indicate a person's family background, tribe, and social status.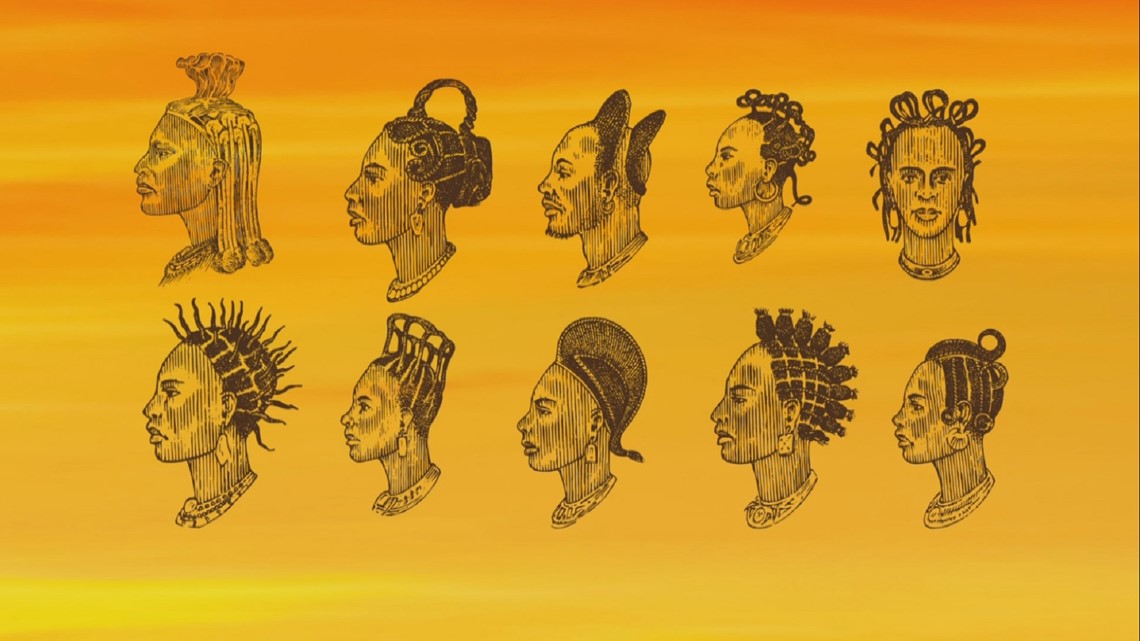 "It symbolized wealth, fertility, age, manhood, and adolescence," Story said.
African Americans found a sense of sanctuary through their hair during the Civil Rights movement.
"Black people reclaiming this Black center feeling empowered and resilient in the face of racism and segregation," Story said. "Some hairstyles in ancient times, even now will take days, hours and that was a way to bond with one another."
Regina Campbell is a hairstylist at Natural Alternatives Salon in Louisville.
"I love texture, I love to create, and innovate natural hair."
Campbell has been doing hair for more than 15 years. Just a few years ago, the scene of curls, kinks, and locs wasn't always the whole picture.
"It was very minimum ten years ago," Campbell said. "A lot of people didn't know about how to manipulate the hair."
It was a time when straighteners and relaxers were dominating.
"A lot of it wasn't a personal thing it was more less what society kind of put them in a box," Story said. "If anyone wants to wear their hair the way they want to they should have that right, there shouldn't be any stipulations."
California and New York were the first two to pass a law this past summer that protects people from natural hairstyles discrimination in the workplace and in the classroom.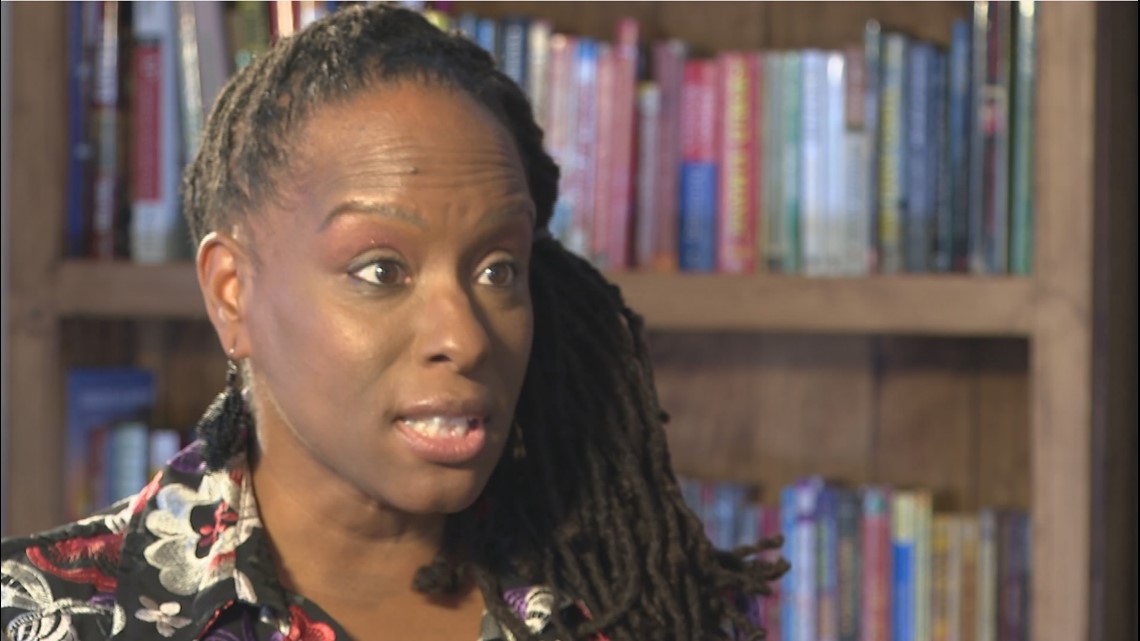 Rep. Scott is following in those same footsteps.
"Before I was appointed to Louisville Metro Council and was going through the interview process, there were council members asking one another 'well do you think she's going to keep her hair like that?' As if my ability to be an effective Metro council member had anything to do with my hair," Rep. Scott said.
She soon realized she is not alone.
"I'm hearing from people across Kentucky who have said yes I was fired because of my hair or my daughter couldn't be on the dance team because of her hair," Rep. Scott said.
"Natural hair is the way it grows out of your scalp," Rep. Scott said. "This is a way for us to also say to businesses to industries, accept people for who they are because they actually reflect people that you're wanting to serve."
House Bill 33 was introduced in committee on Jan. 7.
►Make it easy to keep up-to-date with more stories like this. Download the WHAS11 News app now. For Apple or Android users.