LOUISVILLE, Ky. (WHAS11) -- Starting Sunday, June 16, train enthusiasts of all ages can get their fix at the Bon Air branch of the Louisville Free Public Library, where the K & I Model Railroad Club of Louisville will be setting up shop for the rest of the month.
The club, now in its 26th year, is devoted to the history of railroads and the hobby of model railroading, from creating layouts to crafting the trains and scenes that populate them.
The club's traveling layout will be visible during all regular library hours through June 30th. The layout is approximately 28-feet long by 10-feet wide and will have three or more trains running on it at all times.
K & I Model Railroad Club member Mike Berry said the display at the Bon Air branch is a great opportunity for the whole family to experience something educational together.
"A main part of our goal in our club is education about trains in general and the hobby in particular," Berry said. "It's a great spot to come with families, people of all ages. We get them from tiny babies to very old folks and everybody seems to enjoy it, they all get something different out of it."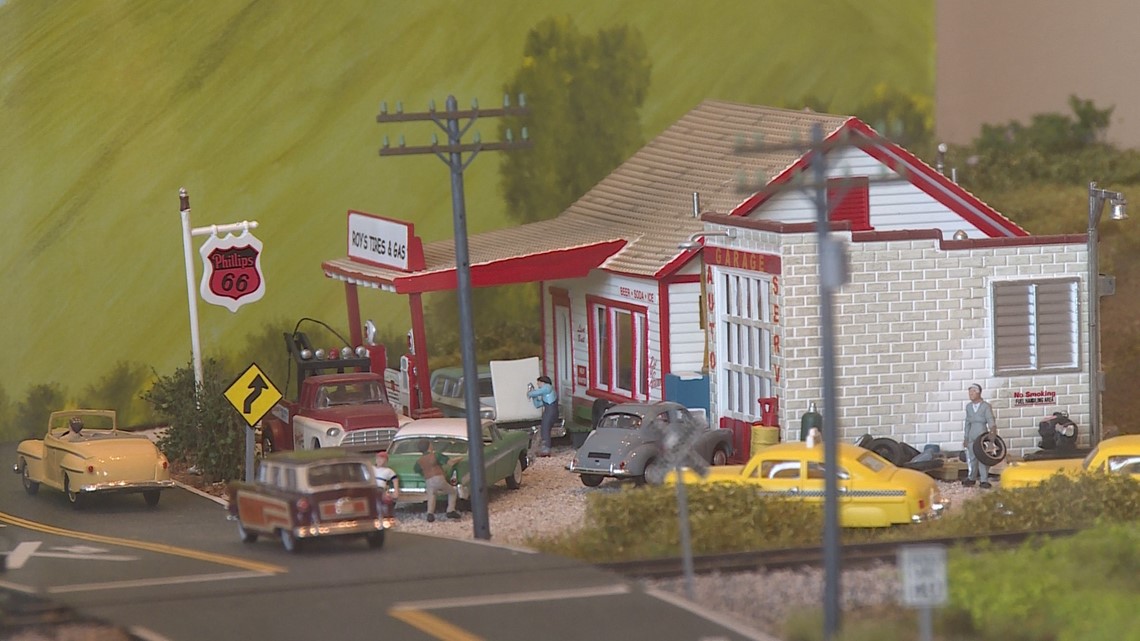 The K & I club does four or five events at library branches around town every year, but this month's Bon Air setup will be the first time they have a layout devoted entirely to Thomas the Tank Engine. Berry said the 15-square-foot layout—built entirely by a club member—will be set up only two feet off the floor, making it easier for the younger railroad enthusiasts to enjoy it up close.
In addition to operating sessions, this month's exhibition will also feature railroad-themed books for checkout, railroad-themed story hours for kids and a lecture by local railroad historian Charlie Buccola about the past 200 years of locomotive history, with a focus on the engines used around Louisville.
For those that leave the Bon Air exhibition wanting more, Berry said the K & I Model Railroad Club is always ready to welcome new members.
"We have a business meeting the first Tuesday of every month, always open to visitors," Berry said. "We have an active membership. The people that are in there are from many different walks of life. We have every kind of profession you could imagine represented within the membership, all under one common interest, and that's trains."
To learn more about the K & I Model Railroad Club and how you can get involved, visit www.kandimrr.com. To see a schedule of K & I programming at the Bon Air library, visit www.lfpl.org.