LOUISVILLE, Ky. — UPDATED: Kroger has reopened Nov.8 at 3:30 p.m.
Police are investigating a shooting at 35th St. and Banks St, the location of the Portland Kroger.
According to LMPD Chief Steve Conrad, a suspect fired shots in the store during an altercation. When the suspect came out of the store, he fired at police. Officers then shot and killed the suspect.
"There are several witnesses that will continue to be interviewed. We will hold a press conference tomorrow afternoon where we hope to provide additional details," Chief Conrad said.
Just after 6:15 p.m. Nov. 7, a man called WHAS claiming to have family members inside the Kroger. He described a scene of people running from the area in panic.
Witnesses reported hearing someone yell "he has a knife" before hearing gunshots.
WHAS11's Chris Williams reported witnesses and workers were placed on city buses.
Stephen Murray told WHAS he was on the phone with his mother while she was shopping in Kroger.
"All of a sudden I start hearing stuff in the background, and mom said there was a shooting happening," Murray said.
Kroger issued the following statement:
"We are deeply saddened by the shooting incident that occurred around 6:00 p.m. today. Thanks to the quick response of the local police department our store is now secure. The safety of our customers and associates is our first priority.Our store is closed and will reopen after the investigation concludes. Kroger is grateful for our trusted partnership with the LMPD and stand ready to assist in any way. "
Shooting at Portland Kroger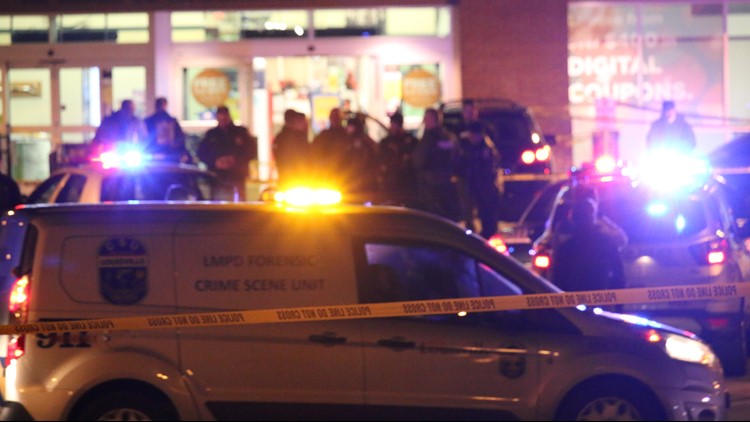 Make it easy to keep up-to-date with more stories like this. Download the WHAS11 News app now. For Apple or Android users.