LOUISVILLE, Ky. (WHAS11) – Metro Police are investigating after a man was slammed and punched by officers during a traffic stop shared heavily on social media Sunday.
The incident happened near the Kroger gas station at 26th and Broadway around 1 p.m.
The victim, identified as 32-year-old Jarrus Ransom, was yelling for those who witnessed the incident to call his mother.
In a series of videos posted to Facebook, it shows three officers pulling the man and can be seen struggling with Ransom, trying to get him down to the ground. Ransom does appear to be handcuffed at the time.
However, during a Facebook Live video posted by user Alicia Brown, she described in the video that Ransom didn't get out of his vehicle but things escalated when the officer allegedly poured the soft drink on Ransom and that's when he "went at him" (lunged).
Ransom's mother, Gilda Lewis, told WHAS11 News police stopped him for a traffic stop but didn't know why he was pulled over.
She says once she arrived on the scene, police declined to give her any information. Lewis also says officials prevented her from riding in the ambulance with her son to the hospital.
Lewis says she wants to know what happened that could have led to what witnesses say was excessive force.
"It hits home, you never think it would happen to you. I'm 4'11 he's maybe a couple inches taller than me. 4 or five police just beating him dragging him and he's in handcuffs, they didn't have to do that. They didn't. something needs to be done about it," she said.
LMPD's Professional Standards Unit is investigating as of Monday, according to Chief of Police Steve Conrad.
Note: WHAS11 News notes there are large parts missing to the story and don't know why exactly pulled Ransom was pulled over and what happened in the moments leading up to the incident.
WHAS11 News reached out to Metro Police and at the time they told us they were aware of the incident and released a statement hours later.
"We are in the process of collecting all body camera footage available from officers who were present. We have already begun a review of the incident, as we do in every case where force is used by officers."
Ransom was booked into Metro Correction and is facing possession of a controlled substance (unspecified), tampering with physical evidence, resisting arrest, excessive windshield/window tint, and failure to wear seatbelts.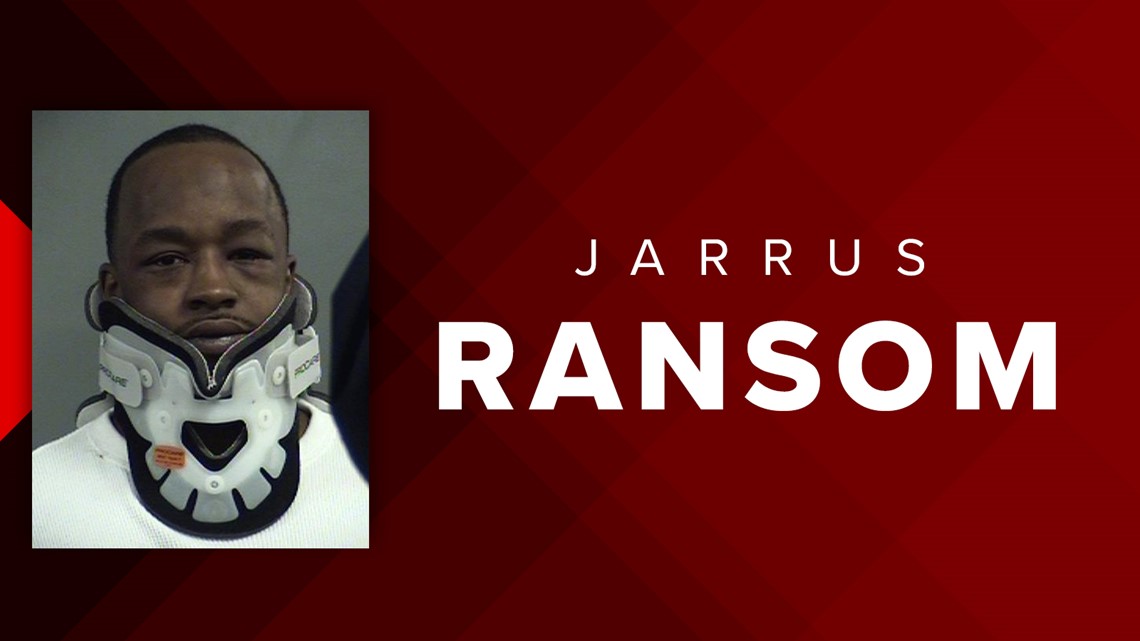 Ransom is being held without bond and will be arraigned on the charges Dec. 10.