LOUISVILLE, Ky. (WHAS11) -- At this year's Louisville BIG Wish Gala, Make-A-Wish is delivering on its big wish promise. Children with critical illnesses yet still upbeat about getting the chance to make their wishes come true.
Grayson County 18-year-old Joseph McStoots battles a blood disorder. His wish was to refurbish a 1978 Ford F-150 pickup which he bought three years ago for $1,500. Joseph expected he wouldn't see his truck until the winter, but his wish was already in the works and completed months ahead of schedule.
Make-A-Wish revealing the refurbished truck in front of hundreds inside Louisville's Omni Hotel.
PHOTOS: Make-A-Wish grants wish for Grayson County teen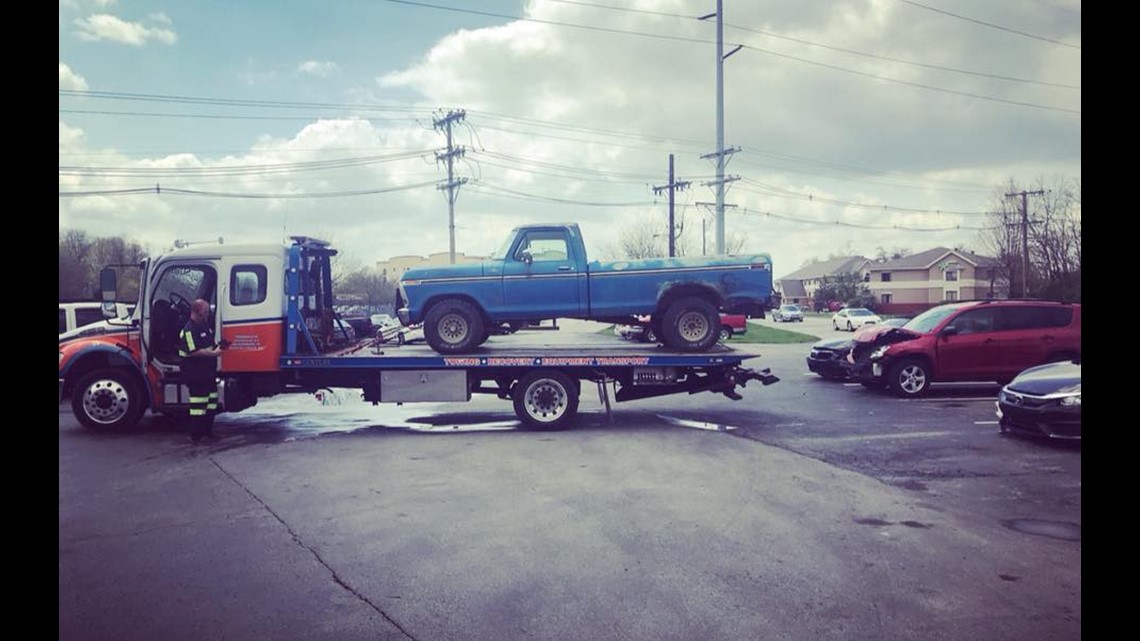 Joseph's smile was just as big as the reveal as he was handed back his keys.
"This happening to me is probably one of the greatest moments of my life so far. When I was in the hospital, just looking forward to what this truck could turn out to be," he told WHAS11.
It took a team of more than two dozen businesses to take apart and reassemble the truck over three months. More than a thousand man-hours went behind the transformation and 20 employees at Louisville Collision Center worked their magic with everything donated.
"As soon as they got behind this project, it took off. Them volunteering their time and reaching out to local vendors. I mean, we had 25 local vendors that all contributed to this. So, it was unbelievable to see everyone's support," said Steve Olson, with Louisville Collision Center.
For Joseph, getting the chance to meet the men who worked in secret was just as much an honor as it was a surprise to know his wish became a reality.
"I literally drove this truck back and forth to school and it was all rusted out. It had no floorboards and all. I was just happy to drive this truck. It was my baby basically," Joseph said.
If you would like to learn more about Make-A-Wish, click here.
►Contact reporter Robert Bradfield at rbradfield@whas11.com. Follow him on Twitter (@RobertBreports) and Facebook.
►Make it easy to keep up-to-date with more stories like this. Download the WHAS11 News app now.
Have a news tip? Email assign@whas11.com, visit our Facebook page or Twitter feed.