LOUISVILLE, Ky. — Louisville Metro Police (LMPD) said inactive explosive devices prompted a response from the bomb squad at a home in Lyndon Monday.
Graymoor-Devondale Police Chief Grady Throneberry said contractors were working on a worksite in the 100 block of Lyndon Lane right off Shelbyville Road around 4 p.m. when they found "things that gave them some concern" and called police.
Officers with Graymoor-Devondale arrived on the scene and determined the items in question were suspicious and could be explosives.
"So, we called the experts to come and check it out," Throneberry said.
Bomb squads from both LMPD and the FBI were called to the area, where they spent several hours investigating. LMPD spokesperson Beth Ruoff said the items appeared to be "ordinances" and a grenade, but none of the items were at risk of explosion.
Throneberry said the two homes closest to the area, as well as a building across the street, were evacuated out of an abundance of caution. Lyndon Lane was also shut down for several hours Monday but reopened before midnight.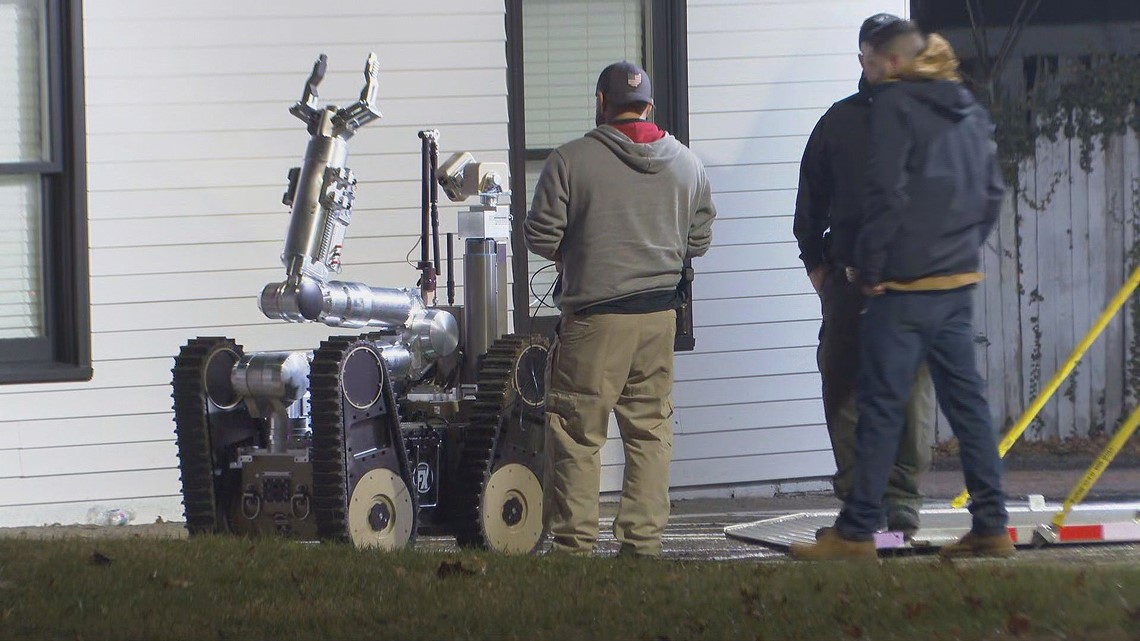 Make it easy to keep up-to-date with more stories like this. Download the WHAS11 News app now. For Apple or Android users.