LOUISVILLE, Ky. — From the courtrooms to the city streets, lawyers and their supporters marched down Sixth Street to Jefferson Square Park, the epicenter of protests calling for justice in the March shooting death of Breonna Taylor involving Metro Police.
Protests are now in their 23rd day and organizers of the demonstration are members of the Charles W. Anderson Jr. Bar Association (formerly the Louisville Black Lawyers Association, Inc.) who wanted to come together in a show of solidarity.
"We're trying to get out the message that we as black lawyers in this community, many of us born and raised in this community, are here to help in anyway that we can," President Demetrius Holloway.
Michelle Duncan, a Louisville attorney added, "We're here, we've always been here. We've got attorneys on all sides, civil law, criminal law and we just want to make sure our voices are heard, and we balance the scales of justice."
The attorneys say they understand the plight of those in the black community who want to see more representation within the court system, those who can't afford bail and those simply are oppressed by the criminal justice system.
"I think there is a sentiment they are not heard; their plight is not being felt. when we say diverse juries, it doesn't necessarily reflect the community we're living in and I think that should change," Duncan said. "They want to go in there and they want to have diverse juries. They want to see themselves on the bench, they want to see themselves represented by attorneys that look like them."

The attorneys also wanted to send the message – "justice delayed is justice denied."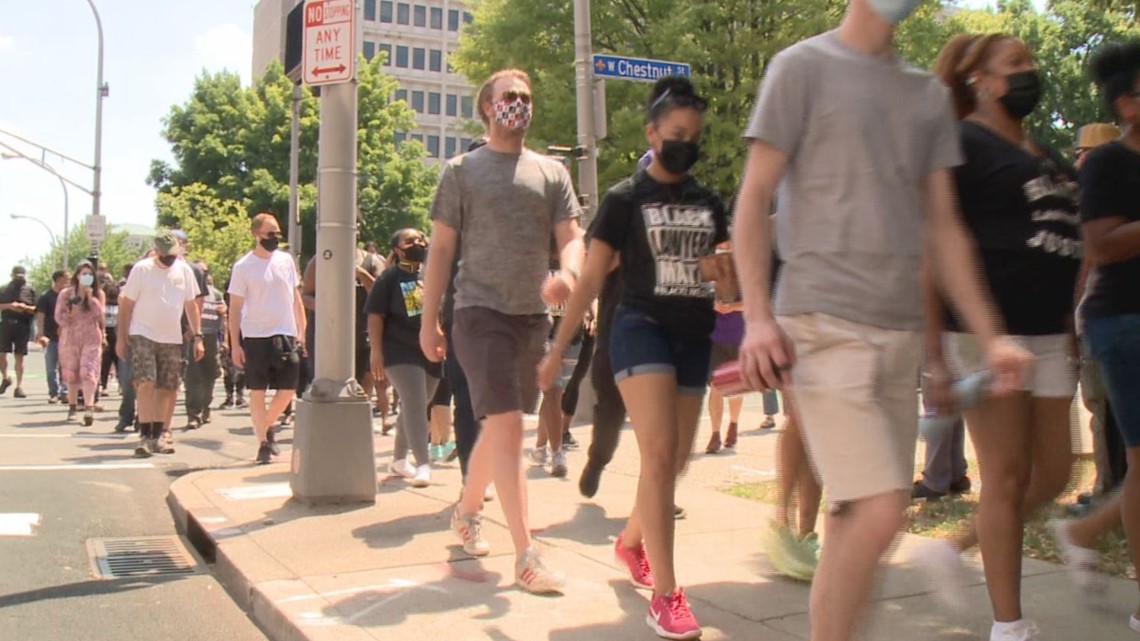 "We just want to see when the system operates that the justice does come out and we don't want it to be denied," Holloway said.
"Justice delayed really is justice denied," Jessica Green, a Democratic member of Metro Council and criminal defense attorney, said. "Black people, poor people, they're told to wait. They're told to be patient and slowly we see things trickling along and happening in this city, happening nationwide and it's only because people are pushing for it to occur."

The lawyers rallied together in what's been dubbed "injustice square." The leaders said, "We owe the community more than neutrality." It's a push for all attorneys and judges to get involved in the fight for reform.

"What I know and what all of the people out here know is the time is now for criminal justice reform. It's not just here in Louisville. This is a national issue," Green said. "As we continue to view the criminal justice system and as we review it from top to bottom, there are things that we can look at. Things like housing, things like access to fresh food. Those all play a role in the criminal justice system. So I think it's time for us to start pouring resources back in to the communities that so need it the most."
The Black Lawyers Association said it's going to focus on providing resources, offering "Know Your Rights" clinics and getting people in the community access to information and help.
The association also plans to take on and defend protesters arrested during the last few weeks.
►Make it easy to keep up-to-date with more stories like this. Download the WHAS11 News app now. For Apple or Android users.
MORE ON WHAS11.COM