LOUISVILLE, Ky. (WHAS11) – Mayor Fischer has officially declared June 10-17 Pride Week in Louisville.
City officials kicked off the week by raising two Pride flags in front of Metro Hall.
"Louisville is a compassionate city where everyone is welcome," Fischer said in a statement. "Let's join together to show support and unity for our LGBTQ family, because no matter where you're from or who you love, Louisville welcomes you."
Fischer says Louisville is the first Kentucky city to display an international symbol of inclusivity by raising the flag.
There will also be 70 flags placed in the ground in front of Metro Hall which symbolizes the 20-year anniversary of the Fairness Ordinance and honor the 50-year anniversary of Stonewall.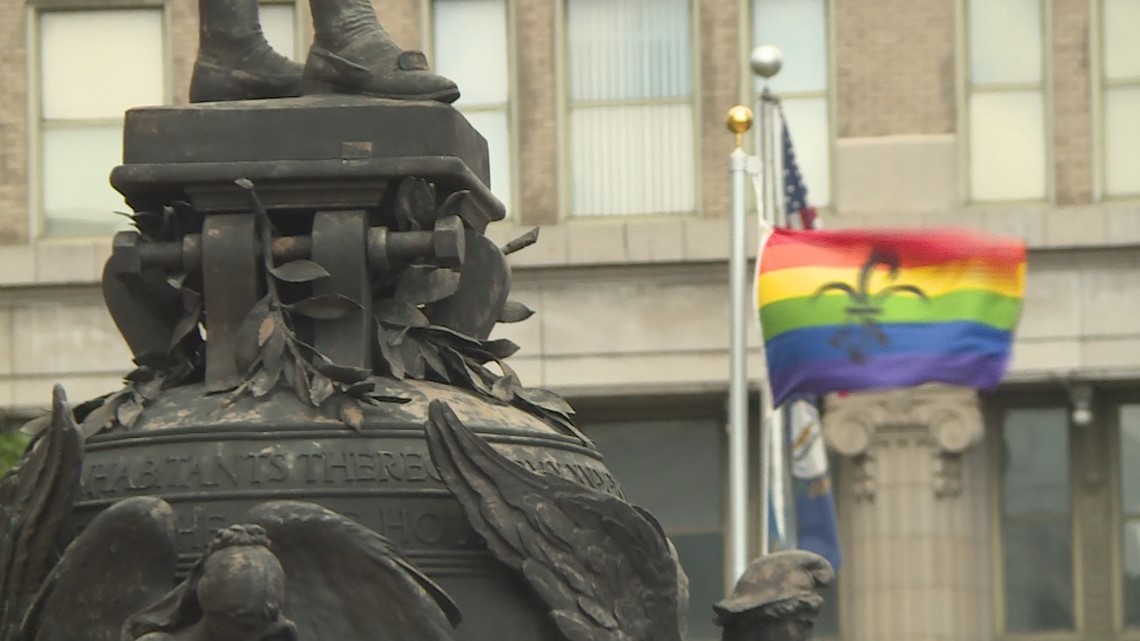 City Hall's Clock Tower will be lit in Pride colors in support of the city's LGBTQ residents.
The Pride parade begins Friday at 7 p.m. at Market and Campbell Streets and proceeds to the Big Four Lawn where the Big Four Bridge will be lit in rainbow colors at dusk.
►Make it easy to keep up-to-date with more stories like this. Download the WHAS11 News app now. For Apple or Android users.