5 dead, multiple injured after downtown Louisville bank shooting
Here is everything we know about the mass shooting at the Old National Bank which has left five people dead.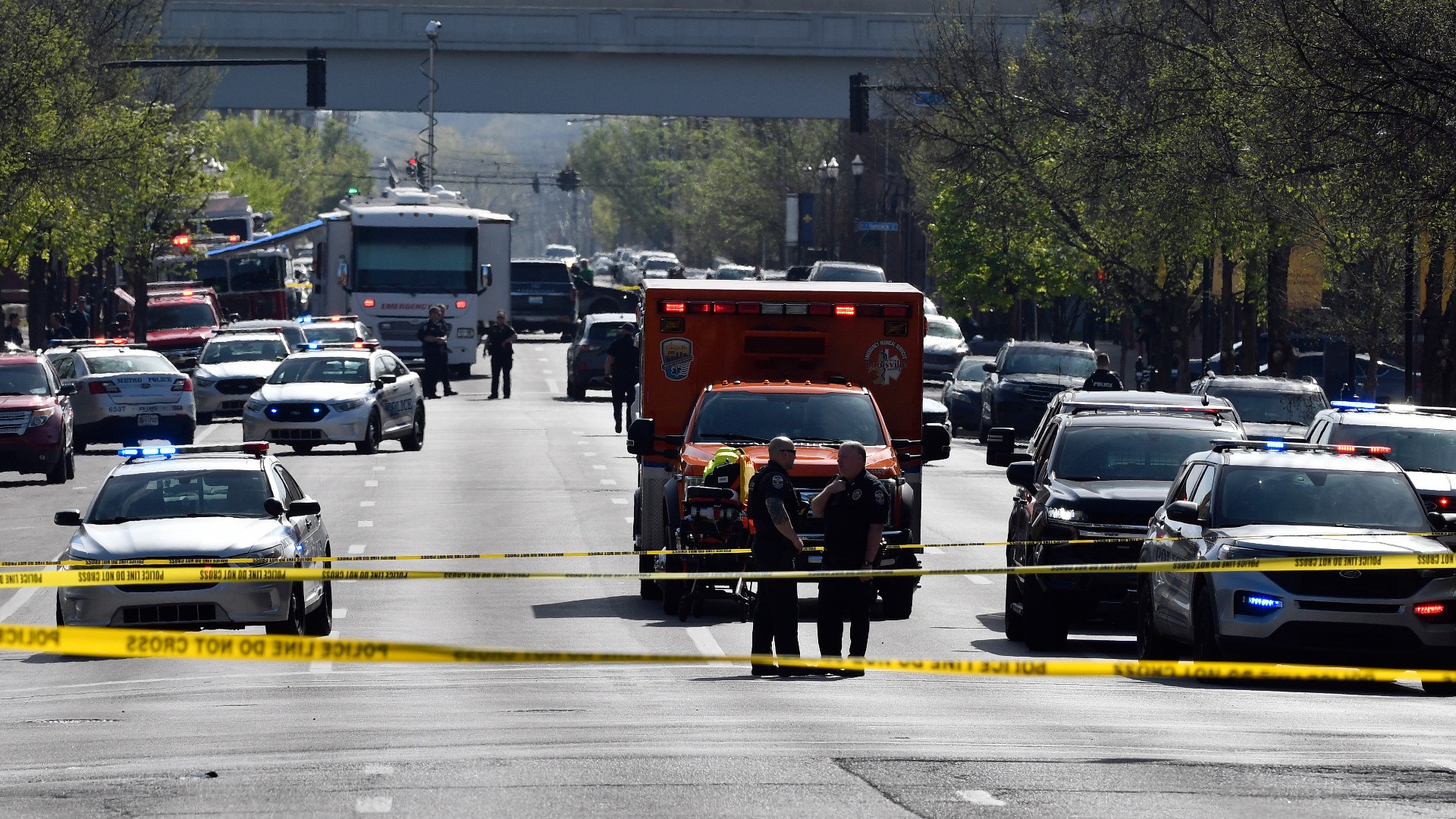 Multiple people are dead and several others injured following a mass shooting at the Old National Bank in downtown Louisville early Monday morning.
Louisville Metro Police said five people are dead and several others were injured. Police said the 25-year-old shooter is also dead.
According to LMPD Chief Jacquelyn Gwinn-Villaroel, the shooter purchased the rifle used in the shooting legally from a local gun dealership.
A community-wide vigil will be held on Wednesday in downtown Louisville to honor the victims.
A family assistance center for anyone impacted by the mass shooting has been set up at the Kentucky International Convention Center at the 3rd and Market Street entrance.
Old National Bank's CEO Jim Ryan said "no words" can describe the sadness and devastation the company is experiencing.
"Our entire focus is on making sure that everyone affected has the support and assistance they need," he said. "On behalf of everyone at Old National, I also want to acknowledge and thank Louisville law enforcement, the medical community and state and local officials for their incredible response to this tragedy. And finally, we ask you to please continue to pray for all those affected."
Ryan and other members of the bank's leadership team have been in Louisville supporting those impacted by the mass shooting.
What happened?
:
'He just started firing'
In an 11 a.m. press conference, LMPD Deputy Chief Col. Paul Humphrey said officers responded to a shooting at the Old National Bank around 8:30 a.m.
Police arrived within minutes and quickly encountered the gunman.
Chief Jacquelyn Gwinn-Villaroel said the shooter was killed by police.
A witness who was inside the building told WHAS11 they saw a man with a "long assault rifle" fire multiple shots inside the bank on the first floor, near the conference room area.
"He just started firing," he said. "I didn't see his face. We were in the conference room. Whoever was next to me got shot, their blood's on me."
Another witness, who works in an office building facing the bank, said the shooter and law enforcement officers got into a "shootout." They said civilians were being carried out.
Humphrey said during a press conference Tuesday afternoon that officers took in medical supplies and treated victims once the shooter was dead. He said medical staff told them they were certain that medical treatment saved lives.
Humphrey shared another story of an LMPD lieutenant who jumped in to help drive an ambulance at one point to allow EMS to be in the back so they could take care of a patient.
Who were the victims?
:
Several others injured
During a press conference Monday afternoon, Gwinn-Villaroel identified four victims as Tommy Elliott, 63; James Tutt, 64; Joshua Barrick, 40; and Juliana Farmer, 45 -- all were employees at the bank.
A fifth victim, 57-year-old Deana Eckert, later died of injuries suffered in the shooting, according to police.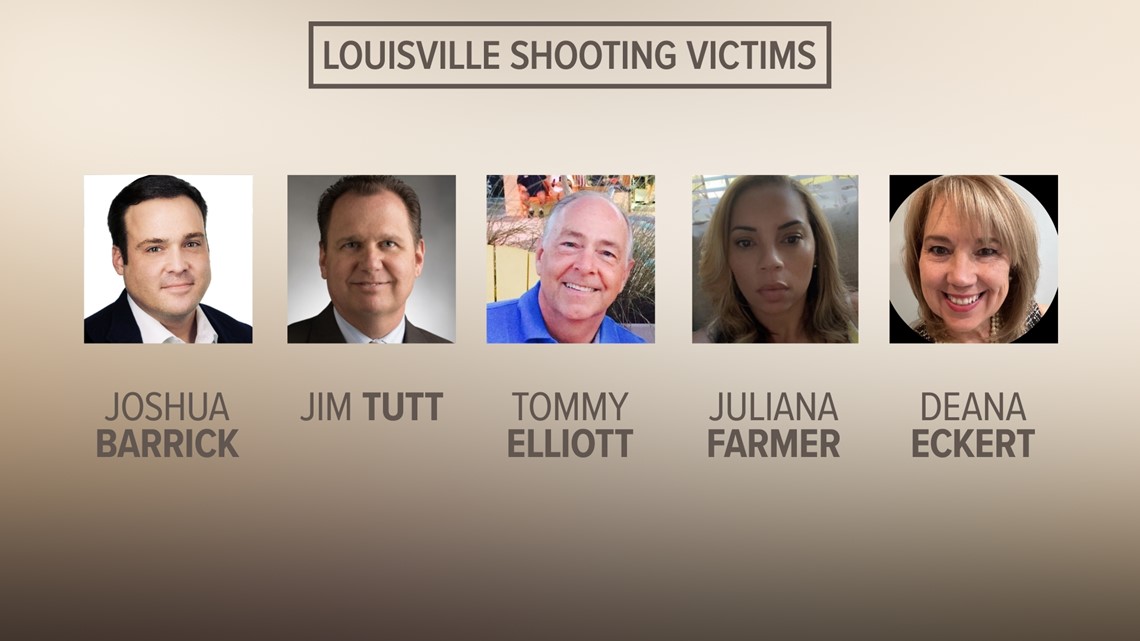 A spokesperson for the University of Louisville Hospital said nine patients were treated following the shooting. Many had sustained gunshot wounds.
Three of those patients were LMPD officers.
As of April 17, the only remaining patient in the hospital is 26-year-old LMPD Officer Nickolas Wilt. He underwent brain surgery following the shooting as he was shot in the head by the suspect.
Villaroel said Wilt had just graduated from the police academy on March 31.
Rep. Morgan McGarvey said Wilt was on his fourth shift with the department when tragedy struck.
He remains in critical condition.
What do we know about the shooter?
:
The 25-year-old gunman was identified by authorities as a current employee at Old National Bank.
He used a rifle to fire multiple rounds into a conference room on the first floor of the bank. The victims were reportedly having a meeting when the shooting took place.
LMPD said the shooter live-streamed the entire tragedy over social media.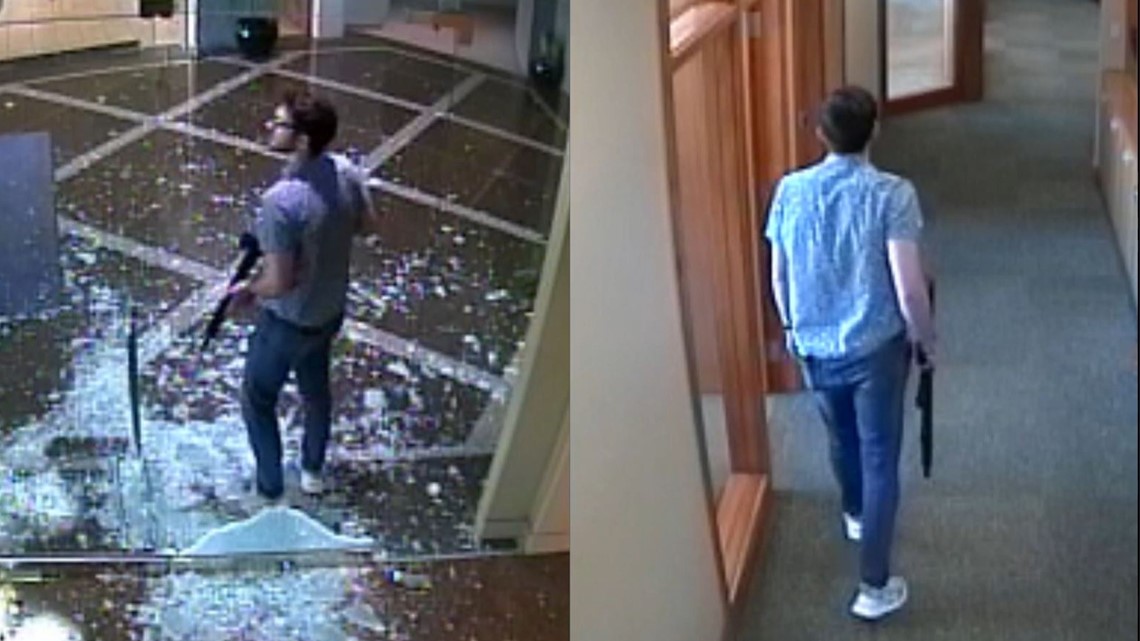 Newly released body camera footage from Officers Wilt and Cory Galloway shows the gunman waiting for police and firing at them as they drew closer to the bank.
During a press conference on Tuesday, police said the shooter purchased the AR-15 rifle on April 4 at a local dealership.
Following the shooting, federal and local law enforcement agencies were seen entering a Camp Taylor home belonging to the shooter.
An ATF spokesperson at the scene wouldn't provide many details, however, shared their investigation was in connection to the Old National Bank shooting.
On Tuesday, authorities said they find "items of interest" inside the home, but would not disclose what was found.
At this time, police have not released a motive for the shooting.
The FBI has created a new website for residents to continue to submit tips, videos, and images in regard to Monday's mass shooting.
"We mourn with the city, but we are resolute in our determination to find answers," FBI Louisville said.
To submit tips that may assist authorities, please click here. You can also call 502-574-LMPD (5673).
Make it easy to keep up-to-date with more stories like this. Download the WHAS11 News app now. For Apple or Android users.