LOUISVILLE, Ky. — Family, friends and police are continuing their search for a 16-year-old who went kayaking at Cox Park and never returned home.
Jacob N. Stover's family said he left his home in Prospect to go kayaking on the Ohio River Sunday, but never returned. He was last seen wearing a black winter coat, black winter pants, blue beanie and black boots.
Family said his kayak was found Monday afternoon.
Stover is a white male with brown hair and brown eyes, weighing around 140-pounds and standing at 5-feet-9-inches tall.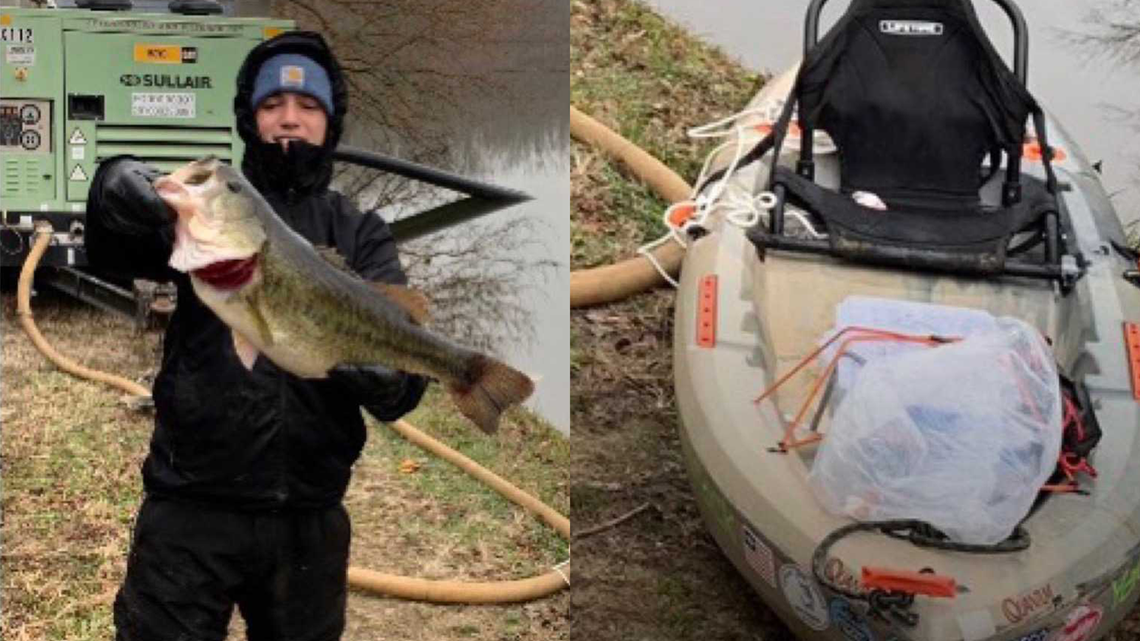 Both LMPD and conservation officers from the Indiana Department of Natural Resources spent much of Monday looking for Stover, ending their search as the evening grew dark at around 6 p.m.
Family and friends searched around the Falls of the Ohio, which is the last location Stover's phone pinged to, according to a Facebook post from a family friend.
When strangers heard the news, they also stepped up to help.
"If it was me I hope they'd be out here looking for me, too, ya know?" Styles Brown said. "Even if I don't know him, he means something to somebody."
Styles and his crew used their boat to search downstream for several hours.
"First we went through to see if we [saw] anything on top then we searched all the banks. Then we came around here back and forth along the whole thing just watching on the radars," he explained. "We have two separate fish finders... sometimes something will pop up on one, and won't pop up on the other, it's just hard telling what's down there."
With almost two dozen searching from the shore, Stover's father got in a boat to comb through the banks of the river himself...
"It's heartbreaking, I don't know," said Brown. "I couldn't imagine being in their position."
While some have continued to volunteer their time, Beth Ruoff with LMPD said they were concerned for the public's safety due to potentially hazardous conditions in and around the river, including dangerous terrain and cold temperatures.
"We understand that despite potential hazardous conditions, individuals may continue their efforts, we strongly urge anyone doing so to wear life jackets and safety vests for visibility," Ruoff said.
In a statement, Stover's family is also discouraging people, especially teenagers, who have volunteered to join the search due to the risk.
"We are grieving Jake's disappearance and overwhelmed by the love and support of our community during this crippling sadness," the statement says. "Thank you for the hope and prayers for our family."
Anyone who might have information is asked to contact LMPD at (502) 574-LMPD.
Make it easy to keep up-to-date with more stories like this. Download the WHAS11 News app now. For Apple or Android users.