HODGENVILLE, Ky. — Class is back in session for LaRue County High School, but this year school administrators are cracking down on vaping.
After seeing a rise in the number of children vaping throughout the school district, officials have decided to take matters into their own hands by installing new vape detecting devices inside the high school Monday.
"It will lead to prevention and we feel like even after just less than a week, we have the data to back that up," Principal Justin Craft said, adding the detectors are highly sensitive and located in a specific area. "It's not like the vapor has to get right up in the detector."
Craft said once someone releases chemical vapors from a vape pen, the sensor sends an alert to school leaders' phones. On Tuesday alone, officials said the number of notifications they received were staggering.
"We had dozens of alerts. Essentially our office staff was around the building being alerted essentially all day," he said.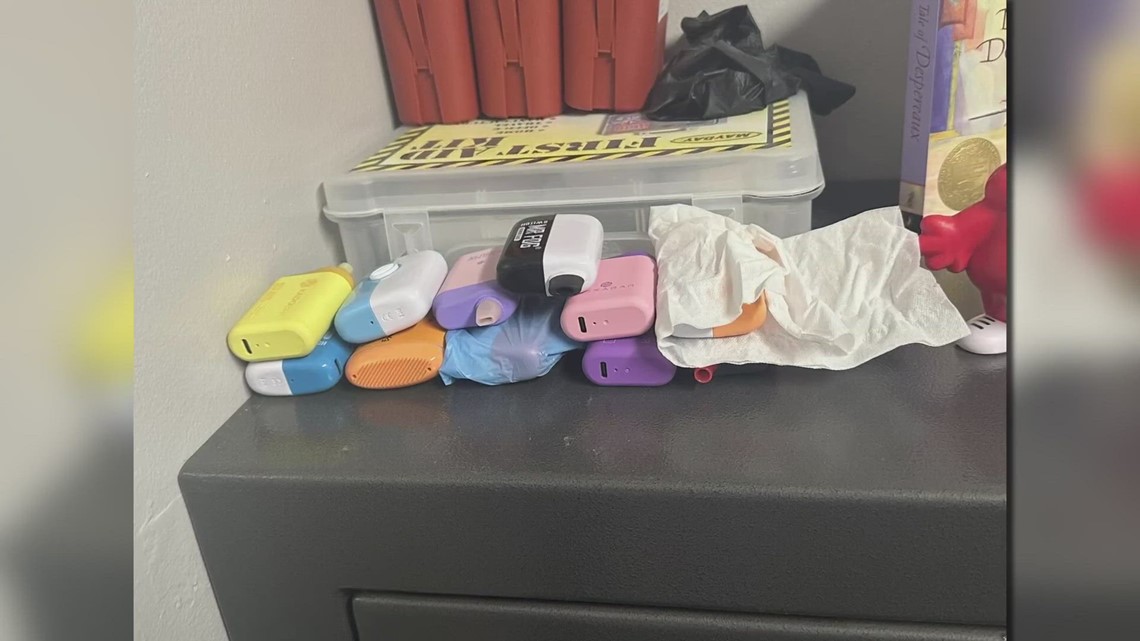 Since then, Craft said vaping has died down within the school, however it has gotten some pushback from parents. He told WHAS11 the goal isn't to punish children, it's to protect them.
"We know how tough of a problem this is and how tough of a habit it is to kick," Craft said. "At the end of the day, it's all about trying to keep kids healthy and safe. You know, we can sleep at night because we feel we're trying to do the right thing."
Right now, detectors are only inside of the school's restrooms since they're the areas where students typically hide. But Craft is confident more will be installed.
Until then, he encourages other schools to do the same.
"We're not naïve and we know that kids are always going to find ways to work the system," Craft added. "We get that and we know that. But again, it's worth a lot to us to let folks know in the school and community, we realize there's an issue, we do try to do thinks about it. We want kids to know that and we really look out for their best interest in doing so."
Hodgenville Police told WHAS11 the vape detectors were bought with grant money from the Livin' Well LaRue Coalition.
Make it easy to keep up-to-date with more stories like this. Download the WHAS11 News app now. For Apple or Android users.