LOUISVILLE, Ky. — The staff at Revelry Boutique Gallery in Louisville have been staying busy, not only preparing the many orders that they've received online and over the phone, but also with a full-scale store remodel.
"We're going to put decals on the floor that not only show a direction of the flow of traffic that we need to see in here but also where people can stand safely apart from one another," owner Mo McKnight Howe said.
McKnight Howe said the shop has been working with an architect to ensure her new space keeps her customers as safe as possible while still meeting codes and regulations.
"Let's hire an expert to make sure that we are adhering by all guidelines possible and that we're being as safe as possible," she said.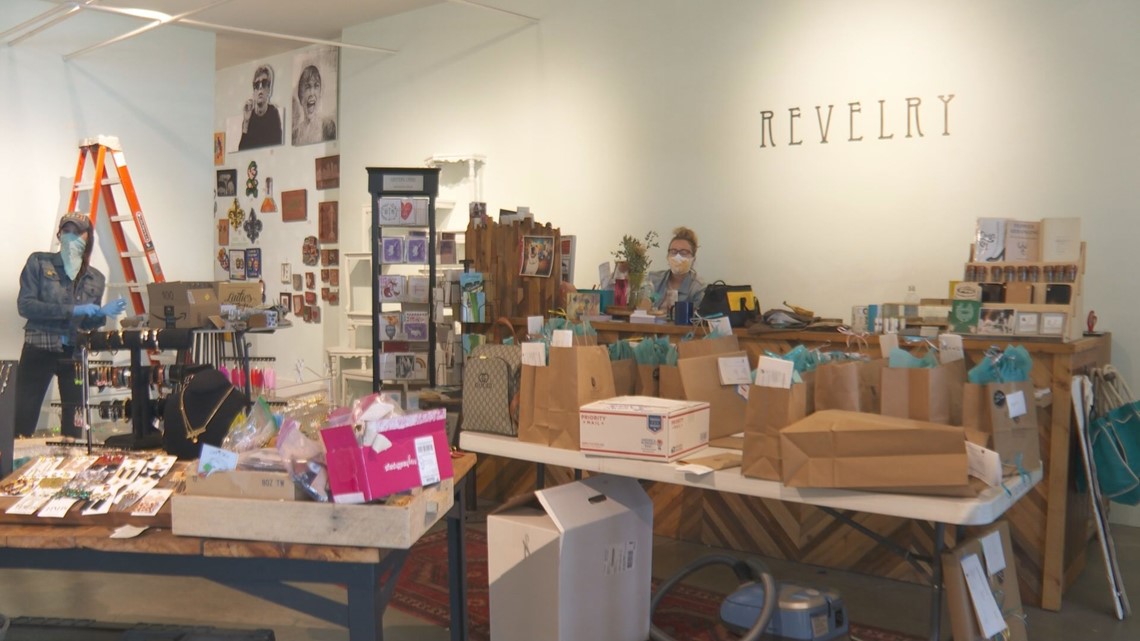 According to McKnight Howe, customers will notice several other changes once the doors are back open on May 20, which is when Gov. Andy Beshear is lifting restrictions on retail stores as part of Kentucky's phased plan to reopen. She said there will be a limit on the number of customers that will be allowed inside the store at once, which will be around 25 percent of the occupancy rate.
There will also be a sanitization station outside the store where customers will need to clean their hands and wear a mask in order to enter. McKnight Howe said the store will provide masks for customers who do not have them.
"We're going to have a sign that says 'No masks, no sani, no service,'" she said. "These are things as a retail store, people want to pick things up, people want to try jewelry on and we want people to do that but we have to do it safely."
It's a similar story at Butchertown Market. Work the Metal co-owner Andy Blieden and his team are working on adding 5,000 square feet to the space inside the building, which he said will allow for greater social distancing among customers. He said the store is also making other changes, like adding a plexiglass screen at checkout and taking employees' temperatures.
But Blieden said it may take a little longer for all the stores in Butchertown Market to reopen, though he does anticipate that happening in May.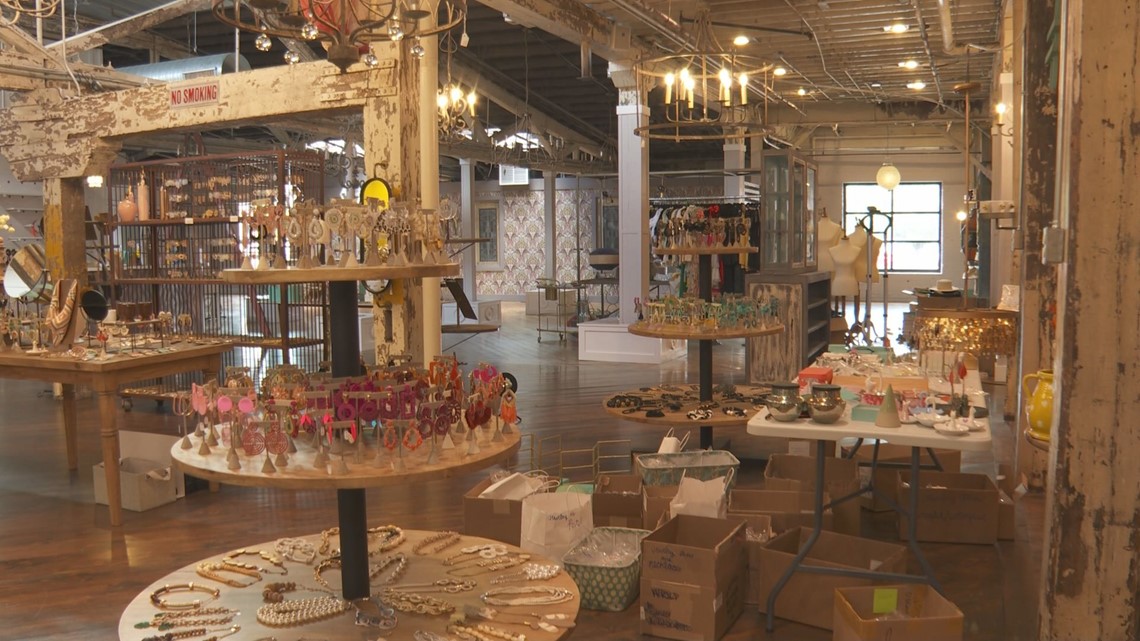 "We do not want to open just to open. We want to make sure that all of us follow the guidelines and that we're as safe as possible and that our customers and employees are as safe as possible," he said.
"I know we won't get the shoppers unless we can create a safe environment," McKnight Howe said.
Make it easy to keep up-to-date with more stories like this. Download the WHAS11 News app now. For Apple or Android users.