LOUISVILLE, Ky. — Brian Capps is no stranger to experimenting with flavors in the kitchen.
On Tuesday, March 28, he was crowned "King of the Derby Burger" after competing against three other finalists in a cook-off at the Kroger in Middletown for the 11th Annual Derby Burger Challenge.
His mouthwatering recipe for "THE G.O.A.T." burger ultimately took home the crown.
The burger is stacked with ground beef, spicy Dan-O's seasoning, melted goat cheese, fig spread, hot honey and spring mix -- all served on a toasted bun.
"I wanted to try something hard for this competition and really challenge myself," Capps said. "I was trying to create flavors from a cheese board and wanted those flavors on a burger."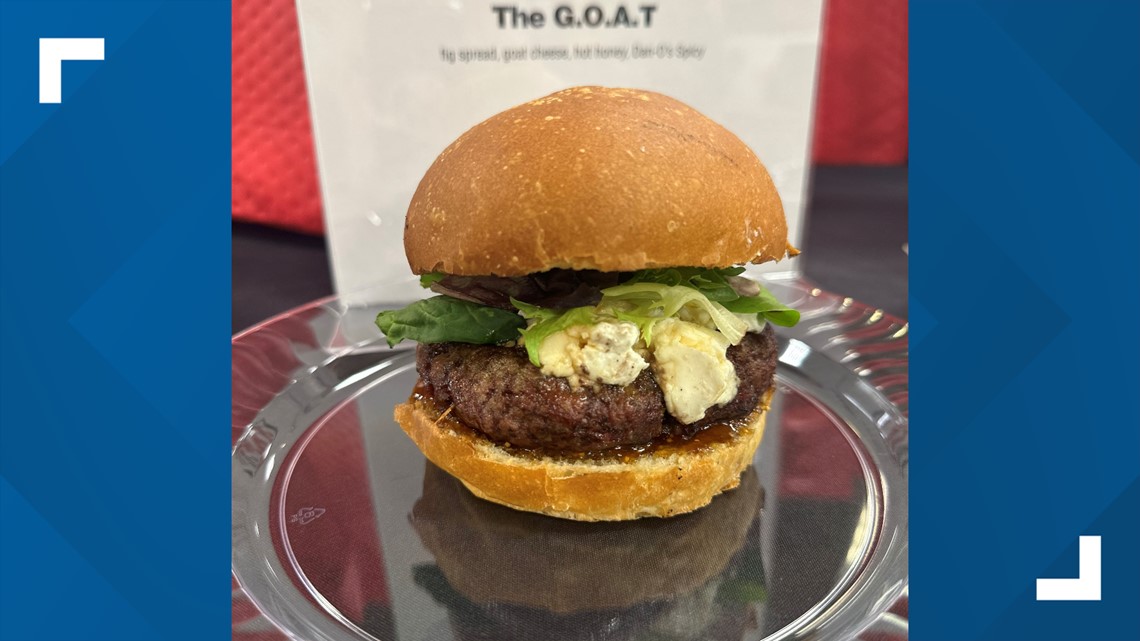 Dozens of recipes were submitted to this year's competition and more than 20,000 burger enthusiasts voted to help pick the top four recipes, according to Kentucky Derby Festival officials.
A panel of judges determined the champion based on points received in four categories -- Taste, Appearance, Creativity and Ease of Preparation.
This isn't the first time Capps has won the competition, he also won in 2021 with his "Bourbon Blueberry & Brie Bacon Cheeseburger."
The two-time champion said burgers are his absolute favorite food to cook.
"It's just an all-American food that everyone enjoys!" he said.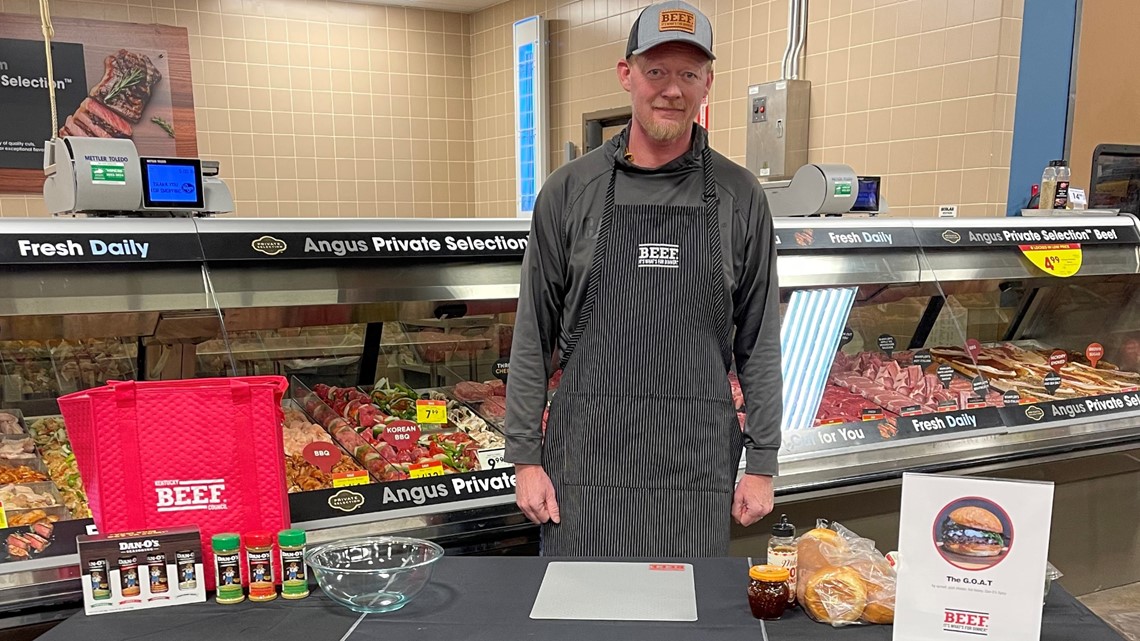 For winning, he received a 2023 Kentucky Derby Festival poster and two VIP tickets to this year's Thunder Over Louisville and BourbonVille.
He also received a $100 Kroger gift card, a grilling prize package from the Kentucky Beef Council and a year's supply of Dan-O's seasoning.
Other 2023 finalists included:
2nd Place - Daniel Dunn, of Union, Ky., with the Bourbon Bacon Jam Burger with Spicy Sauce
3rd Place - Ira Mowman, of Louisville, KY., with the 80/20 Gourmet LAvender Burger
4th Place - Melissa Thompson, of Brandenburg, Ky., with Maw's Chili Slaw Burger
For more information on the challenge and past winners, click here.
Make it easy to keep up-to-date with more stories like this. Download the WHAS11 News app now. For Apple or Android users.