LOUISVILLE, Ky. — Local artists, Kentucky politicians and dozens of adoring fans came out for Jack Harlow's new movie "White Men Can't Jump."
Harlow rolled out the red carpet at Baxter Avenue Theatres at Mid City Mall.
"It's a basketball state, basketball movie and I felt like the city would want to see it," he said. "I don't know, I just wanted to see it with my loved ones."
Why did he choose Baxter Avenue Theatres though?
"This is where I grew up going to movies, I saw a ton of movies here growing up; this is my favorite theater," he said.
Harlow is playing Jeremy in the remake of the 1992 movie, "White Men Can't Jump" and fans can't wait to see it.
"I just met him a couple of weeks ago, he just came to Atherton where I go to school, his old school and he was the most down-to-earth, respectful, just amazing man out there," fan Lexie Gocke said.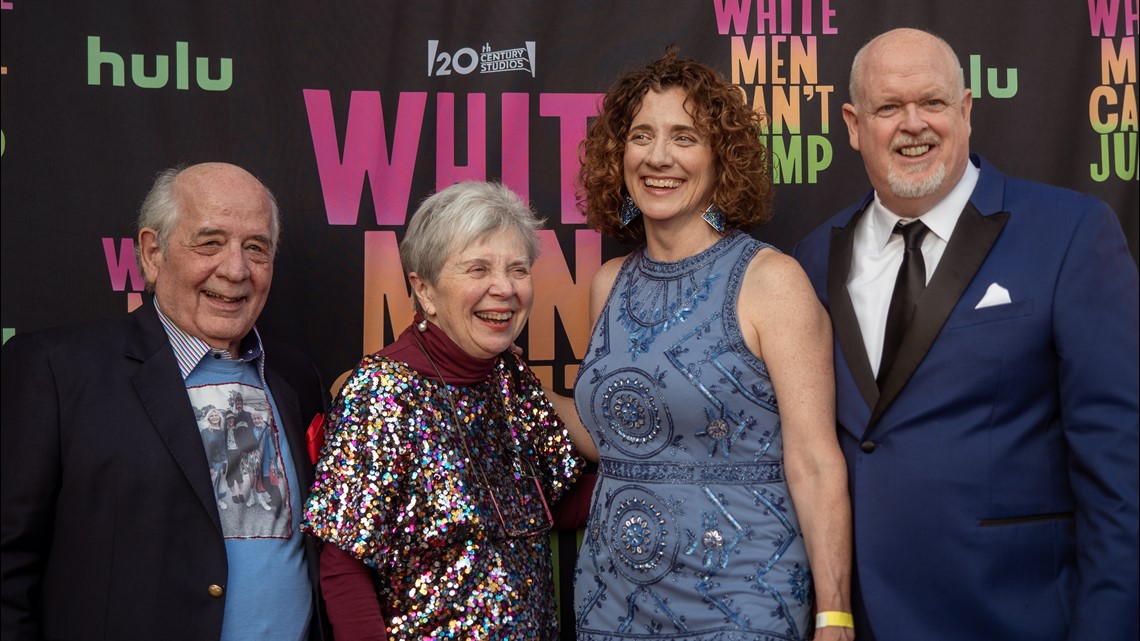 Local artists from the music group, "The Homies" even showed up.
"I'm very excited to see this movie, my boy is in here on the big screen, I'm ready to check his acting skills out some more, he's just been doing a lot of things so I'm like very proud of him," said Quiiso, rapper of "The Homies".
Louisville Mayor Craig Greenberg, his wife and kids also made an appearance at the movie screening.
"Well I do remember the first version so I'm just really excited to see it in a whole new fresh way, just to see Jack acting in a new role that he is taking on is going to be a lot of fun," he said.
Rachel Greenberg even praised "Jackman," and she revealed her favorite song.
"The one I like is where he says he doesn't want to meet the girl in the club he likes the CEO, that's the one I like," she said.
Gov. Andy Beshear even appeared and greeted fans with selfies.
"It's great seeing the acclaim he's gotten for this album, the artistic value in it. I'm just really happy for him," he said.
Some fans even said Jack is the perfect fit for the character.
"I think his personality just the way he kind of shines on camera you know just how cool of a guy he is," said Arthur Griffin.
It premieres on Hulu on Friday, May 19.
"He was hilarious on Saturday Night Live so I think it's going to be awesome to see him in a movie role," fan Johnny Lau said.
But there was one thing everyone agreed on; everyone told WHAS11 the metro needs this kind of positive publicity.
Make it easy to keep up-to-date with more stories like this. Download the WHAS11 News app now. For Apple or Android users.