LOUISVILLE, Ky. — A picture is worth a thousand words. There's no better way to describe the hundreds of photos left behind by Tyler Gerth.
"There have been a number of striking photos that he was able to capture that really touched the historical importance of what we're going through right now and I think he wanted to be on the right side of history," said one of his older sisters, Brittany Loewen.
Less than a week after he was shot and killed at Jefferson Square Park, Brittany Loewen and Tiffany Hensley remember their little brother. They describe him as a true photographer who was most recently fueled by the racial justice movement happening across the country, right before losing his life while fighting.
"It's a comfort to us to know that Tyler was fighting for what he believed in," Loewen said. "I think it's a comfort to us to know that we can act in his legacy and continue on in the work that he found so important."
His sisters, now only left with snapshots of their little brother and images of historic moments he captured. In Louisville, fists in the air, children with signs and the huge crowds early in the protests..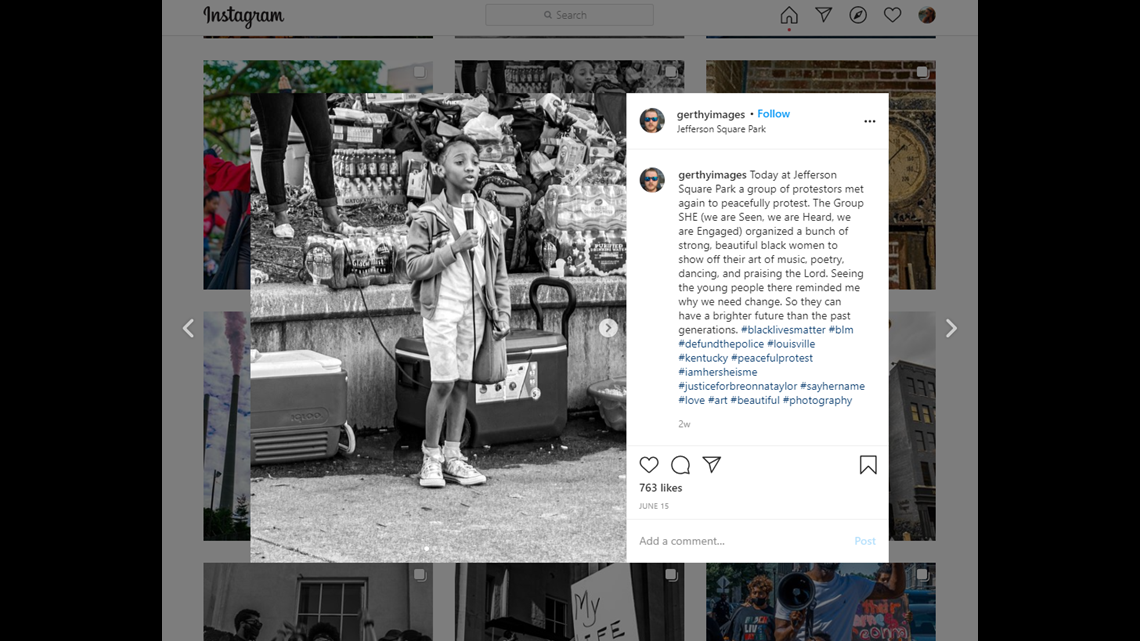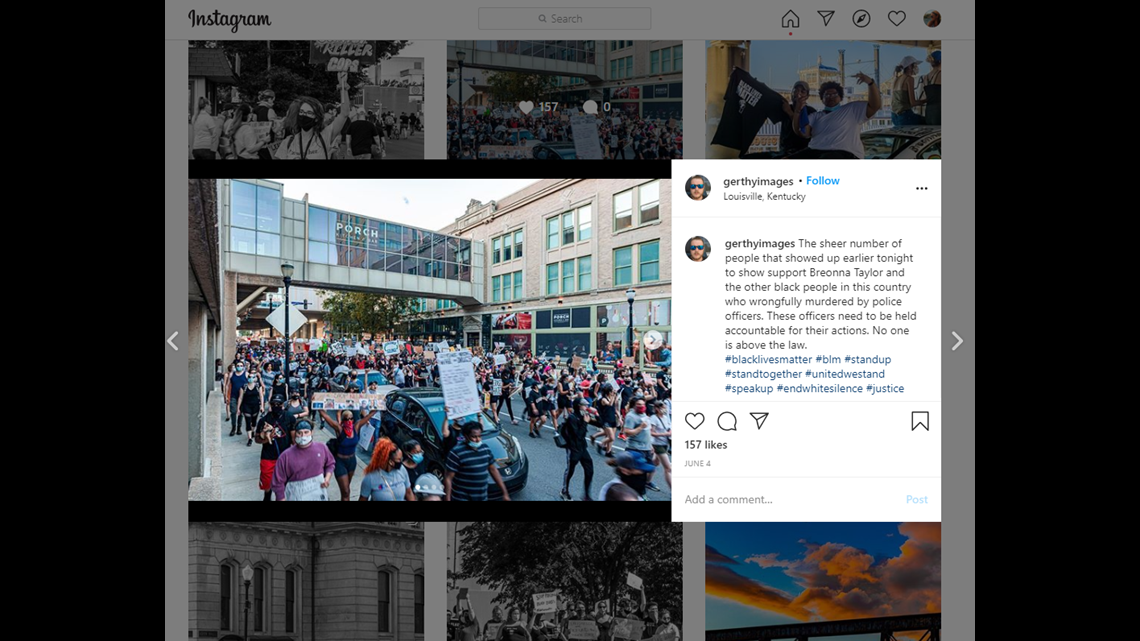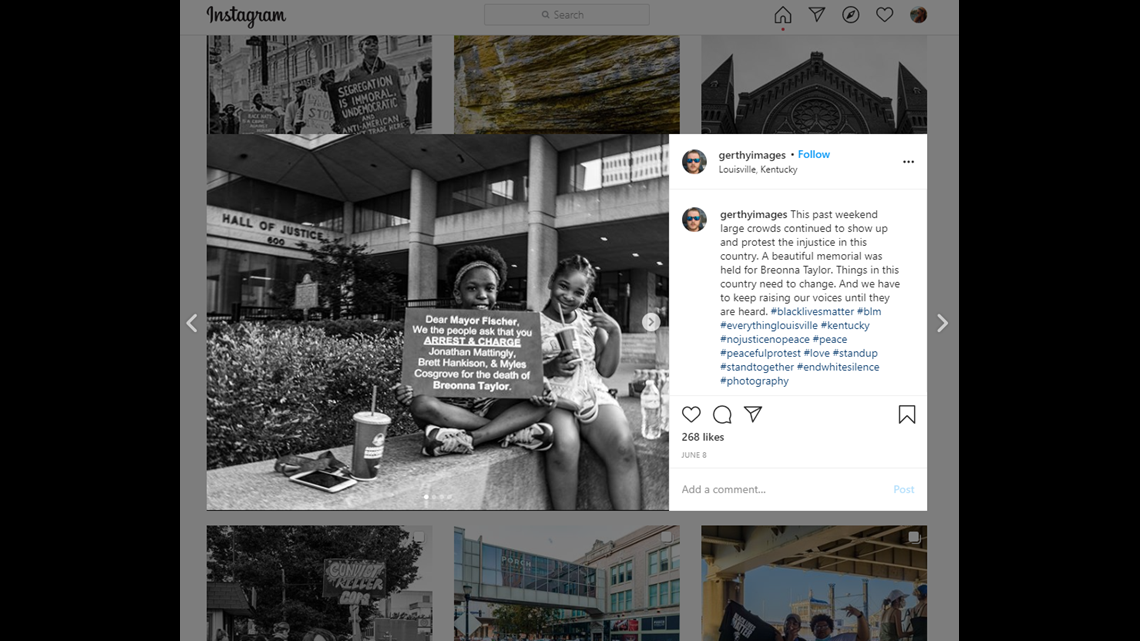 They also have one final text message that was sent just a few weeks earlier when Tiffany said the flash on his camera made an armed man put his gun down.
"So I said Tyler you may have very well prevented a murder tonight. I'm so proud of you, you're so brave," Hensley said. "But he felt like he really needs to make a change. He said specifically wanted to make a change for my kids, that they don't grow up in that same injustice world that's going on right now."
His sisters explain that having a black brother in law, interracial nieces and nephews and close friends who were black and brown, made him see that he was treated differently than those around him. They say he wasn't okay with that, and made it that much more important to fight for equality.
"He really took a look at the differences he may of had in his life, opposed to a person who was black or brown and see that difference and wasn't okay with it. He knew that the social injustice and the racial injustice and systemic racism in general, was something that is deeply rooted in our society and in our system. It was something he felt passion to change," said Hensley.
"In the text message he said we've been silent for too long, no more," Loewen said.
He was a man on a mission, with a calling to listen to others perspectives.
"That is what's so incredible about it, he was just an ordinary guy. He wasn't anything special but yet he was remarkable," Loewen said. "I want to make sure we're not painting him as some saint or some unattainable goal, because what he had in him, all of us have the capacity for."
While each one of these images may have thousands of words, they all have one message.
"There has to be a purpose and there has to be a reason and we just desperately ask that that reason is an end to the violence and that it is a step towards peace and unity," Loewen said. "We beg the city of Louisville, we beg our country, we beg the world to stop the violence."
Both sisters want to continue on his legacy by supporting charities that fight for social and racial injustices. They have set up a GoFundMe here where you can donate.
►Make it easy to keep up-to-date with more stories like this. Download the WHAS11 News app now. For Apple or Android users.
MORE ON WHAS11.COM