NEW ALBANY, Ind. — Indiana State Police are investigating a deadly crash in New Albany.
According to a release from New Albany Police (NAPD) Chief Todd Bailey, an officer tried to stop a person for reckless driving at the intersection of State St. and Clay St. around 2 p.m. Tuesday.
Bailey said the driver of a gray 2021 Dodge Challenger did not stop and sped away down State St. The officer said he was not going to pursue the car, "based on the circumstances."
Less than a minute after the attempted stop, the car crashed into an SUV at the intersection of State St. and New Albany Plaza.
The officer who initiated the traffic stop was able to rescue the passenger of the car before it caught on fire, but Bailey said they were unable to get a second person out of the car.
The passenger, identified by ISP as Damon Simpson, was taken to the hospital with serious injuries, but ISP said on Thursday, Simpson is expected to survive.
The driver of the vehicle, identified as 36-year-old Darrell Taylor, was pronounced dead at the scene.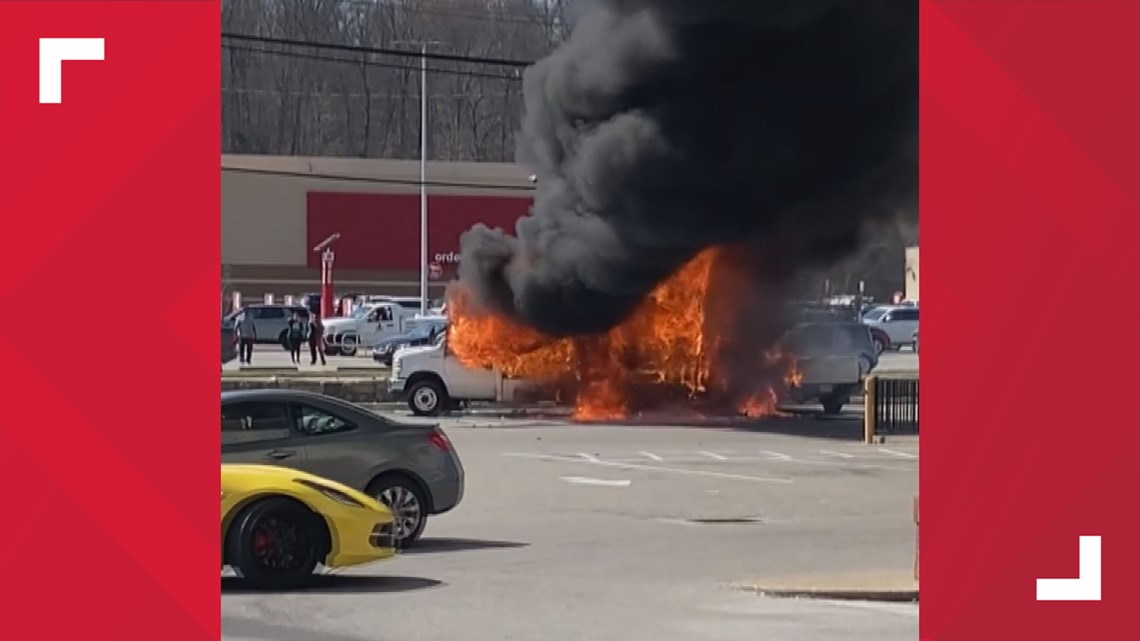 Police said Taylor's vehicle had crashed into another vehicle, which resulted in a woman also being taken to the hospital. Bailey said he believes her injuries are non-life-threatening.
A video posted on Facebook by Fiki Turney shows flames and smoke billowing from the crash. The New Albany Fire Department was able to get the fire under control, according to Bailey.
Spencer Kincaid watched from his work across the intersection. He said he could feel the heat of the fire from there. "It was just a whole cloud of black smoke," Kincaid said. "I was scared there was going to be a bigger explosion"
Bailey said Indiana State Police (ISP) is handling the investigation at the request of the New Albany Police Department. He said the information he provided is based on witness testimony and the preliminary investigation. Additional details may be released at a later time.
ISP Sgt. Carey Huls told WHAS11 News the investigation will take time, much of the evidence burned in the crash.
"The plates completely burned up beyond recognition, the VIN is completely burned," Huls said. "So, we can't even say for sure this vehicle was involved. We have to do our own independent investigation."
State Street was shut down for several hours as emergency crews cleared the scene.
Make it easy to keep up-to-date with more stories like this. Download the WHAS11 News app now. For Apple or Android users.