The goal of One Southern Indiana's program is to help cover overhead and operational costs like payroll, rent and utilities. To be eligible for the loan, businesses must have a "brick and mortar" location within the central business district in New Albany and less than 50 employees.
Loan requests from $2,500 to $25,000 will be considered. There will be a 0% interest with a maximum repayment of 36 months.
While shop owners in attendance at the meeting appreciate the advertising ordinance, some say the loan program would lead them to further financial hardship.
"The terms were slightly insulting," Dr. Jessica Gradel, owner of StoneWater Acupunture & Chiropractic, said. "Yes, it'll help potentially float to get by, but it doesn't fix the issues that have occurred over the past several months."
New Albany's city engineer, Larry Summers, made it clear the Indiana Department of Transportation (INDOT) doesn't see compensation recovery as a priority.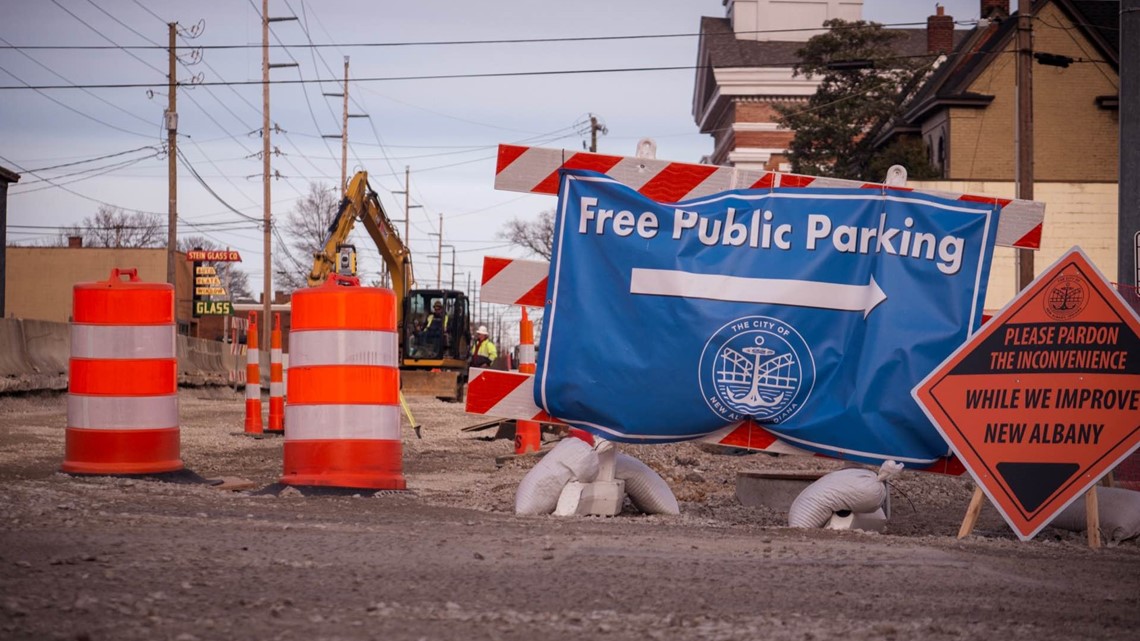 "I've asked this question and they actually said there is no precedent and they do not want there to become a precedent," Summers said.
However, Summers said INDOT has been helpful in discussing the timeline.

Though the ordinance was unanimously approved, councilmembers agree it's not the perfect solution.
As a small business owner himself, Councilmember Jason Applegate said he knows it's a tough decision.
"If I needed this for operational expenses and to get to point A to point B to get through the end of this construction, this opportunity I would look at seriously," Applegate said.
"It's not a good option for them," Councilmember Josh Turner said. "We're asking them to go further into debt. The fact of the matter is a lot of these businesses are not going to survive this construction and it's critical that we do more."

One Southern Indiana president and CEO Wendy Dant Chesser agrees the program isn't perfect, but said the organization is dedicated to helping the community.
"This isn't going to be a panacea that's going to save everyone and make them all whole instantly," Dant Chesser said. "We recognize that, but it's something to offer and we feel it's our obligation."
Currently, Dant Chesser said One Southern has $50,000 secured for the program, but Applegate explained that when other lenders accept the slight change in loan terms for this program, more will be allocated. Additionally, city council would add $50,000.
The application for the loan program closes Friday, February 10 at 5 p.m. Dant Chesser said they expect at least 14 applications.
Those interested in the loan and additional information can email Mike Fulkerson at MikeF@1si.org.
The construction project is expected to be complete in October.
The third, and final, hearing and vote on the ordinances will take place at the next city council meeting.
►Make it easy to keep up-to-date with more stories like this. Download the WHAS11 News app now. For Apple or Android users.