JEFFERSONVILLE, Ind. — The City of Jeffersonville is looking to find the next chapter for the abandoned Jeffboat shipbuilding site, dozens of Hoosiers weighed in on the future of development.
The city is partnering with the American Commercial Barge Line (ACBL) to bring back life to the former Jeffboat site which is about 100 acres of land.
"The demand for housing, the demand for new entertainment, the demand along the river," Mike Ellis, chief executive officer of ACBL, said. "It's hard to find a piece of property like that."
Carla McKinney and her husband are looking to downsize and relocate to Jeffersonville from Charlestown over the next few years.
"I like the fact that there is a lot of entertainment, there's a lot of greenspace and the walking paths," she said.
On the other hand, there are some mixed feelings from other residents like Tim Hailey.
"It seems like a very polite extension of the community without necessarily revolutionizing the town you know it would be nice to see something ambitious," Hailey said.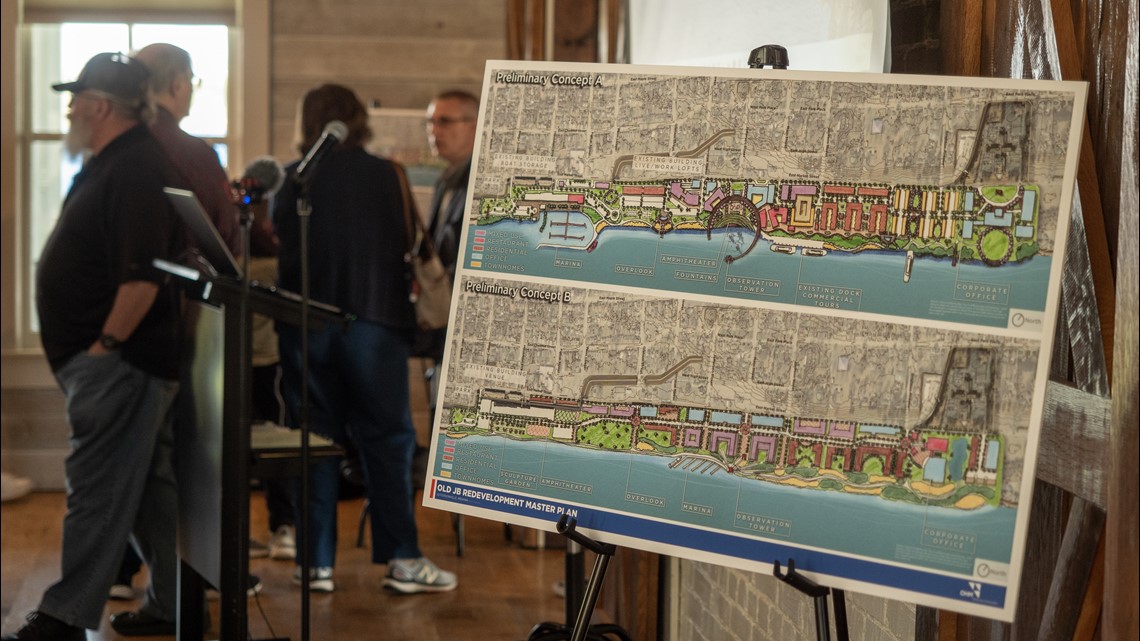 Two concepts of the project were shown in the meeting. This new development would be home for residential living, entertainment and office space.
John Pacyga, project manager at OHM Advisors said, "think broadly about what this would mean if we could bring a business from another community, Indy, Chicago maybe even San Francisco."
It's a way to bring more life to the city.
"So you offer so much more opportunity to continue that bike ride to continue that walk along the river," said Ellis.
Mckinney said, "I like the indoor mixuse facility I thought that was kind of cool. I had never seen anything like that in this area before."
A final plan for the redevelopment project is still a few months away.
►Make it easy to keep up-to-date with more stories like this. Download the WHAS11 News app now. For Apple or Android users.