CHARLESTOWN, Ind. — The Indiana Attorney General's office is taking Wildlife in Need founder Tim Stark back to court next week, citing several issues.
Attorneys claim Stark has violated court orders, is planning to move additional animals to his property in Indiana and is attempting to illegally exhibit animals without a license.
According to court documents, Stark's USDA exhibitor license was revoked on June 11, meaning the non-profit founder cannot legally host interactive animal shows on the property.
But on the Wildlife in Need Facebook Page, the non-profit is encouraging guests to buy $25 tickets to a show this weekend.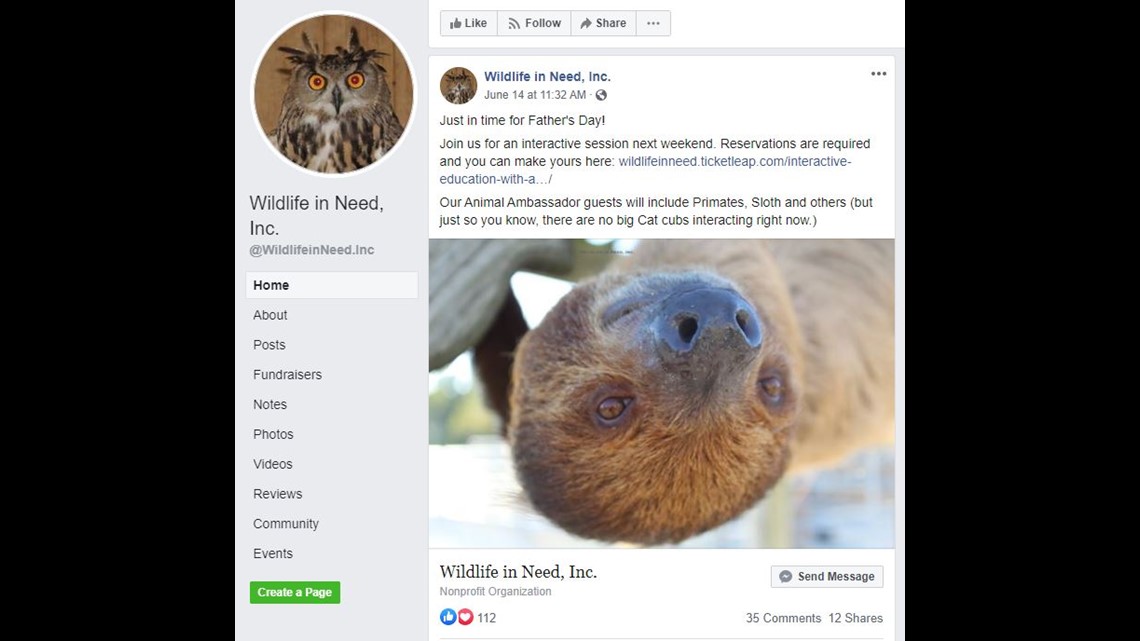 WHAS11 asked the USDA how or if they plan to enforce the license revocation but a spokesperson declined to answer our questions.
In court documents attorney write, "Stark's solicitations to exhibit animals without an AWA license constitute statutory violations of the Deceptive Consumer Sales Act and the Nonprofit Act. If WIN and/or Stark exhibit animals at any time while neither WIN nor Stark hold an AWA license, WIN and/or Stark would be in direct violation of federal law under the Animal Welfare".
Court documents out of Oklahoma detail a legal fight between Lowe and Stark, who was keeping animals at Lowe's property.Attorneys argue without a USDA exhibitor's license, which Stark lost this week, he won't be able to raise money to care for the animals on his property. The paperwork goes on to describe the animals as "at risk of death due to lack of care."
The attorneys also accused Stark of violating court orders, when he did not alert the court to recent animals deaths on the property.
The state also documented intent to file a motion to have the animals removed from Wildlife in Need in the "near future."
The court date is set for Monday June 22 at 2:30 p.m. in Indianapolis.
MORE ON WILDLIFE IN NEED
►Make it easy to keep up-to-date with more stories like this. Download the WHAS11 News app now. For Apple or Android users.