LOUISVILLE, Ky. (WHAS11) – Atlanta Falcons offensive lineman Jamon Brown is a familiar sight around Louisville.
The former University of Louisville football star made it his mission to give back to his hometown during his NFL career.
Brown hosted his 3rd Annual Youth Camp Saturday morning, working with dozens of children of all ages.
Brown, who is entering his 5th year in the NFL and heading into his first year with the Falcons, says giving back is something that he dreamed of doing after he made it to the pros.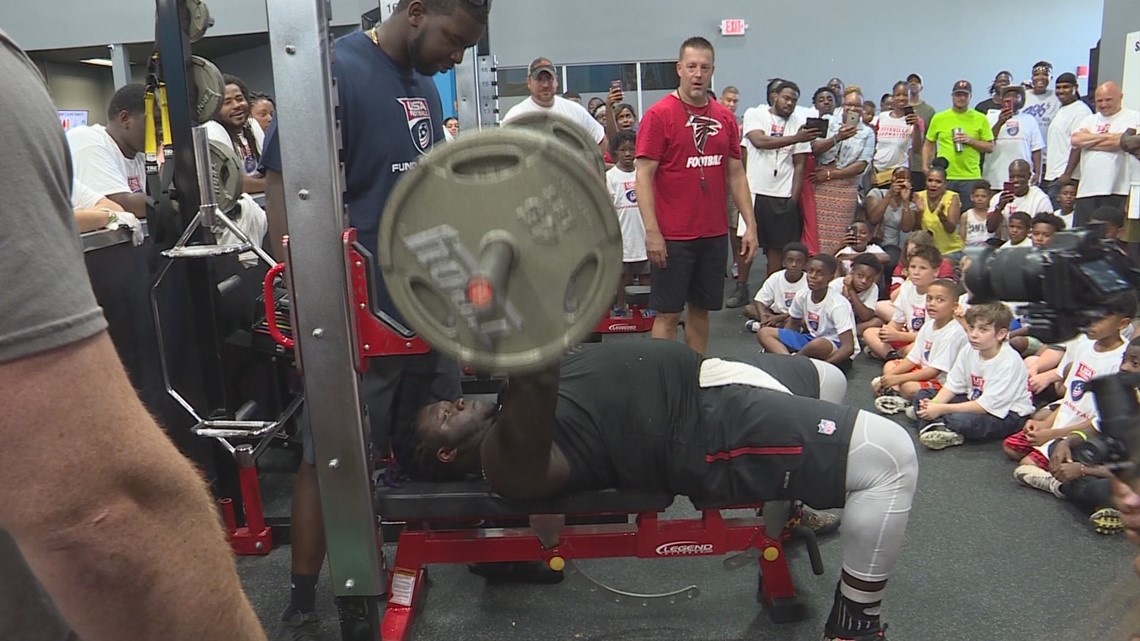 He said he wants to let children know that there are people who are there to support and encourage them, whether it's in football or other passions.
"Sometimes we get caught up because I'm on a national stage – that's what gets a lot of national attention but really, anyone can do what I do. I'm hoping to spread that amongst our community and hopefully that trickles down and it changes the world."
►Make it easy to keep up-to-date with more stories like this. Download the WHAS11 News app now. For Apple or Android users.