LOUISVILLE, Ky. — A controversial bill restricting drag shows in Kentucky appears to be dead after it didn't meet certain requirements in the House.
However, that didn't stop local LGBTQ+ advocates from pushing back against other legislation they say targets the community.
Tuesday night, several groups gathered for a "Drag is not a Crime" community town hall meeting. Some of the groups represented include people from the mayor's office, ACLU, Fairness Campaign and allies of Kentucky's drag community.
"The drag bill may go down but there's still the 'don't say gay' bill. There's the 'anti-gender affirming' bill. So I think there's going to be a continued attack on rights of queer people in Kentucky and across the country," Tony Lewis, founder and executive producer of Drag Daddy Productions, said.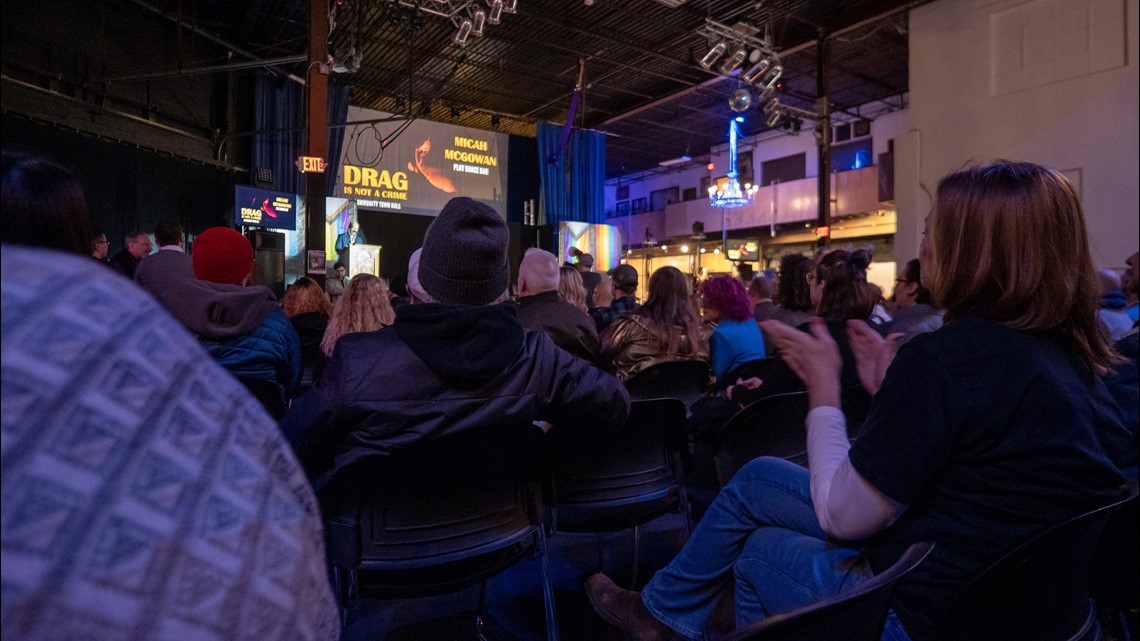 House Bill 470 now includes language from other bills limiting school instruction on human sexuality and forbidding lessons on gender identity and expression.
It passed the committee following testimony from lawmakers who said the bill is about protecting children.
"No parent has a right to cause irreparable harm or allow it to their child. We don't allow parents to give their children alcohol. We don't allow parents to give their children cigarettes, we don't turn over our car keys. It's not allowed in Kentucky and this should not be allowed either," Republican Rep. Jennifer Decker said.
The full Senate did not vote on the bill Tuesday. Lawmakers have said they want to make changes before voting.
Make it easy to keep up-to-date with more stories like this. Download the WHAS11 News app now. For Apple or Android users.