A class at the University of Tennessee has spent the semester learning about one of the greatest entrepreneurs, philanthropists and entertainers Tennessee – and the world – has ever known.
The honors class is taking a different approach to studying history by using an East Tennessee native as a focal point of their lessons.
"I saw this (class) and thought 'this will help me do research,' then I saw it was about Dolly Parton, and thought, 'Yeah, this is going to be great,'" said junior student Williams Oaks.
In the class, students are studying the singer's autobiography, listening to her music and watching her films to learn the ins and outs of this universal icon.
"We are looking at Dolly and different historical events as they relate to Dolly," said Charlotte Sandercock, a senior. "She's a cultural phenomenon."
"I like to think of using Dolly Parton as a lense to history. How has she changed history … how has she been changed by it," said junior Austin Burnett.
Behind the glitz and glam, they're seeing a woman with strong values who isn't afraid to be herself.
"Tells off color jokes. Then proud to talk about Jesus the next minute," said Dr. Lynn Sacco, the course instructor.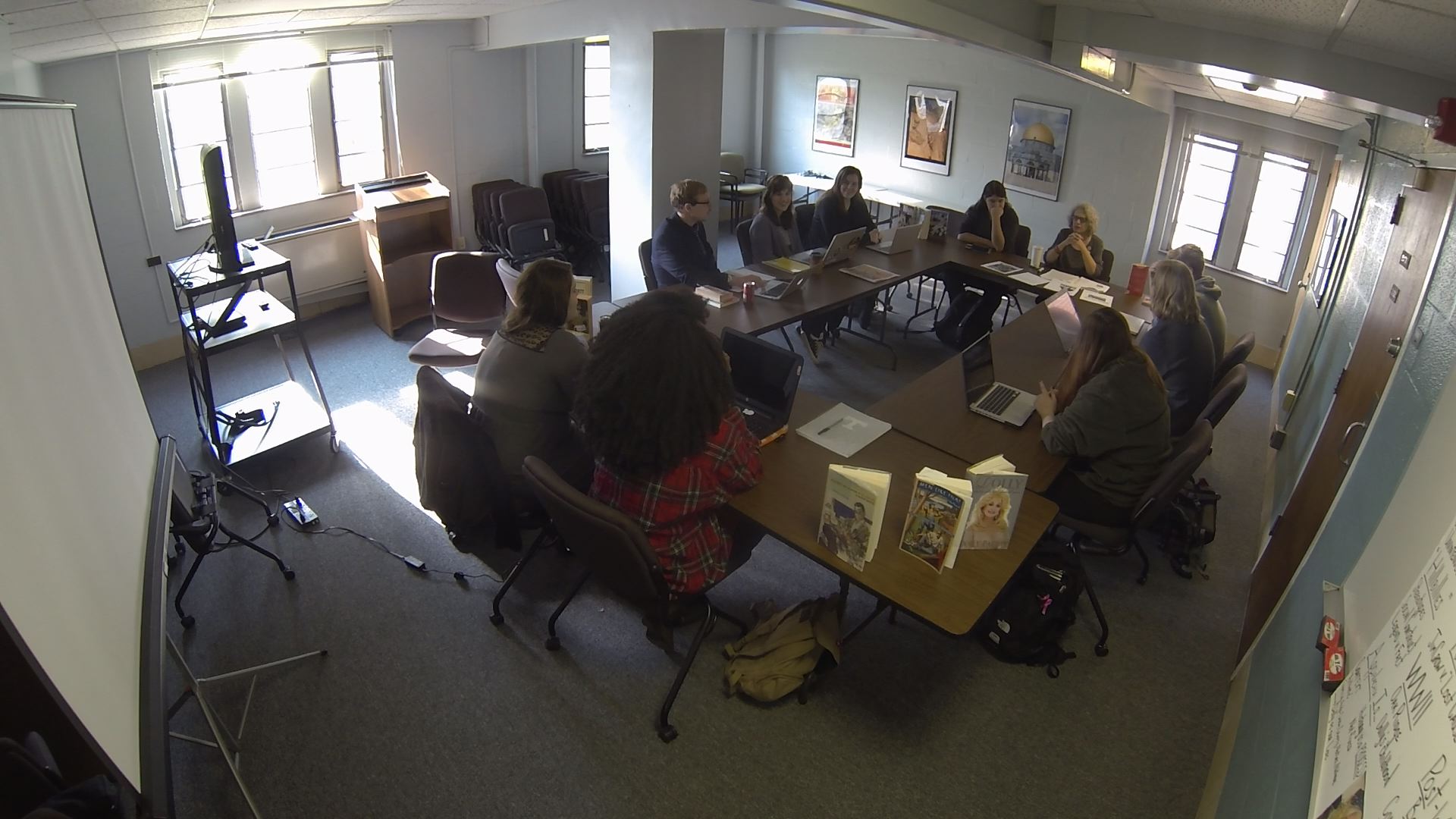 The idea for this new course is one Sacco has been mulling over ever since she saw Dolly speak at a UT graduation ceremony several years ago.
"They gave her an honorary degree. And tears streamed down and she said 'I was voted the least likely to succeed at my high school' took the bus the next day and headed to Nashville," Sacco recalled.
She's teaching the course for the first time this semester. Over the past few months, her students have been gaining knowledge about her Appalachian roots and a reverence for a one-of-a-kind woman, and a true Tennessee pioneer.
As they've learned more about her, many students said their respect for Dolly Parton has grown.
"I don't think there could be a better goodwill ambassador for Tennessee" Sacco said.