LOUISVILLE, Ky. — The former chief of the Louisville Metro Police Department is not disputing the Department of Justice's blistering report which detailed a pattern of discriminatory policing.
Steve Conrad was fired from the department in early June 2020, after serving in the role for eight years.
LMPD and Conrad are in the midst of a lawsuit by Attorneys David Mour and Greg Simms over the fatal police shooting of Shelby Gazaway in the parking lot of a Kroger in the Portland neighborhood back in 2019.
Newly recorded deposition video, obtained first by WHAS11, reveals attorneys questioning the former chief about the scathing DOJ report.
Conrad says while he's aware of the report, he has yet to fully read it.
Despite repeated objections from his attorney, Conrad chose to answer many of the attorneys' questions, saying there may have been times officers were out of line and deprived residents of their rights.
Conrad said during his time as police chief, he's "sure there were times" when LMPD officers used excessive force.
The DOJ report cited instances of officers using unjustified neck restraints and unreasonable use of police dogs and tasers.
"If it's in [the report]," Conrad said. "I--I assume it happened."
He said it "would not surprise me" when asked if the department violated the rights of people engaged in protected speech critical of policing, but couldn't cite any specific incidents of it occurring.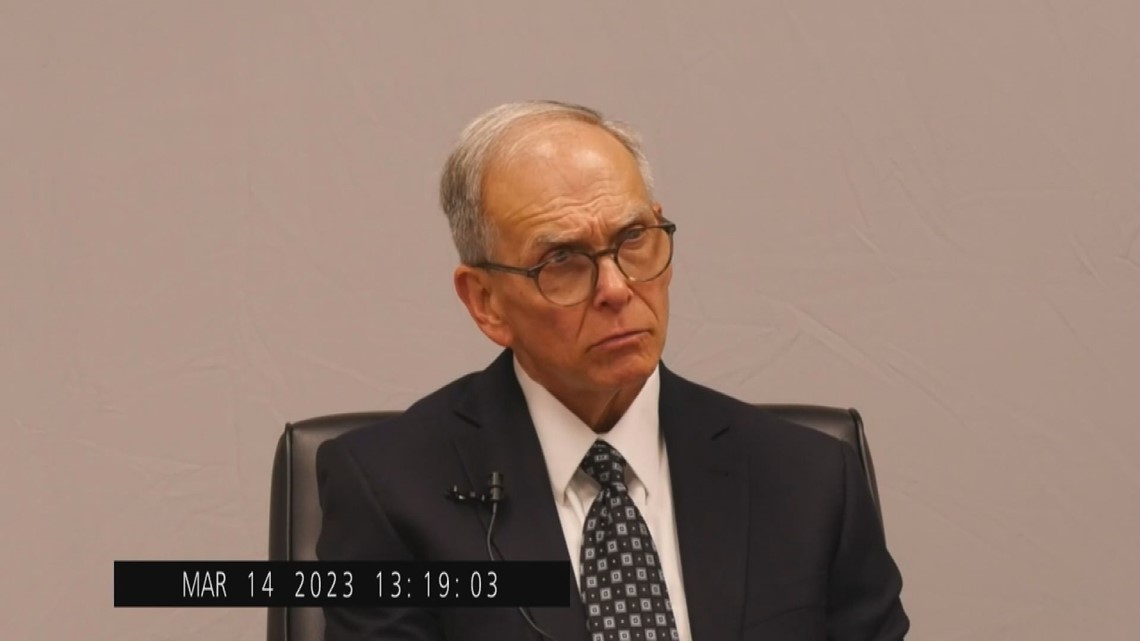 Attorneys asked him if "the failures in leadership and accountability have allowed unlawful conduct to continue unchecked at LMPD."
"That could have happened," he admitted.
"I don't think the Department of Justice would've included it if they did not have sufficient evidence to -- to make that statement," he said. "I don't doubt their findings."
WHAS11 reached out to former Lousiville Mayor Greg Fischer for his reaction to Conrad's comments. A spokesperson said Fischer has yet to see the deposition but released a statement saying:
"[Fischer's] administration cooperated fully with the DOJ investigation, viewing it as an opportunity to honor the pain from the tragedy that preceded it, and an opportunity for LMPD to improve, embrace reform and become a model for police departments across the country, ushering in a new, more equitable era of public safety," the spokesperson said.
Make it easy to keep up-to-date with more stories like this. Download the WHAS11 News app now. For Apple or Android users.