The family of Breonna Taylor is reacting to the news just days before the three-year anniversary of her death.
This investigation is separate from the Department of Justice's investigation into Taylor's death, but she was still on the minds of many Wednesday.
Attorney General Merrick Garland mentioned Taylor's name during his appearance in Louisville saying they were told by a Metro Police officials that her death was a symptom of bigger problems within the department.
Taylor's mother, Tamika Palmer, said while Wednesday marked a big day, it is not a vindication. She said the community will not know for sure if changes have truly been made until further down the road.
"It's easy to say it. Until we actually start using those policies and procedures it'll just keep repeating itself," she said.
"The only thing that comes from losing her daughter is that it could prevent others from the same fate," Attorney Lonita Baker said. "This solidified today. She should be able to pick up the phone today and call Breonna."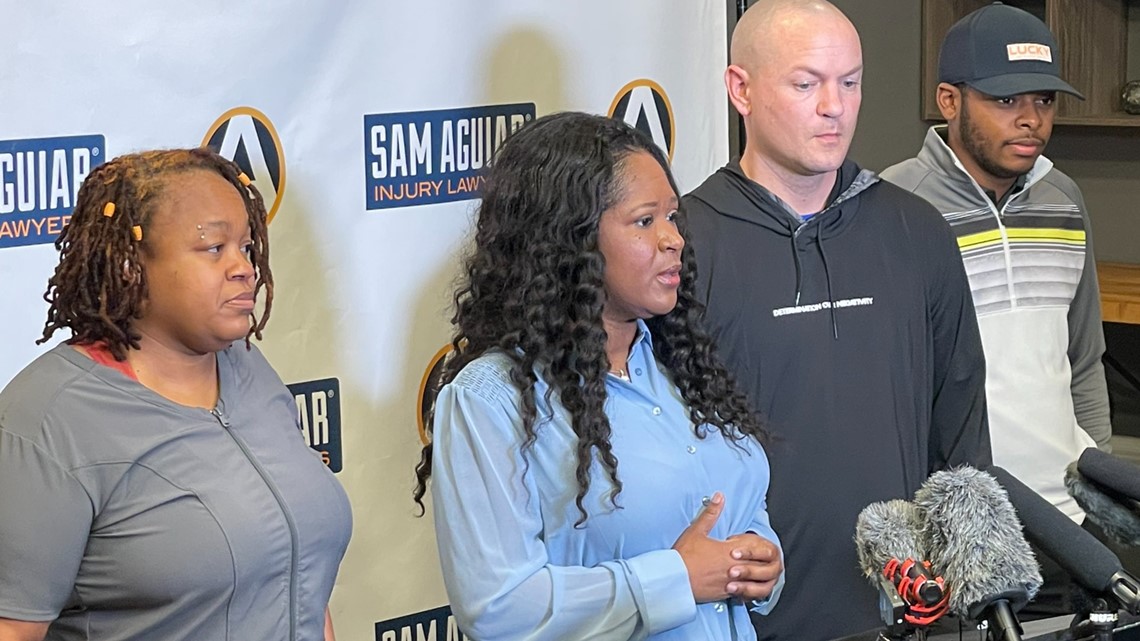 The family's attorney also noted the report showed what they already believed – that Louisville Metro Police allows bad behavior to go on without recourse.
They pointed again to the fact this was a patterns and practices investigation, not a look at one incident.
"This didn't start with Tae-Ahn Lea or Breonna Taylor," Baker said.
"These types of things don't happen unless it's absolutely systemic," attorney Sam Aguiar said. "We're not talking about a few rotten apples in a police department, we're talking about a culture of cover up and collusion. And finally the Department of Justice puts together this report."
Attorney said they are encouraged to see the Department of Justice stepping in, and will be watching closely as next steps are implemented.
"I'm glad for one that the Department of Justice is going to be here, that there is going to be a consent decree, that there are going to be monitors making sure we're not just talking lip service about reform, but that we actually get reform," Baker said.
"I'm glad the DOJ spoke up and said what we've all been saying for years," he said. "Everything the community knew, finally someone investigated and exposed it all."
"To finally have that behind you, I'd like to see what the future looks like for Louisville," Lea added.
Monday is the three-year anniversary of Taylor's death. Palmer said she always knew her daughter would be great, but that it shouldn't have come to this.
"I don't even know what to say to that. I don't even know what to think to know this thing should have never happened and it took three years for anybody else to say that it shouldn't have," she said.
Reporters also asked the family's attorneys if there is a prospect of federal prosecutions against additional officers in the Breonna Taylor case.
They said it isn't likely, but prosecutions could happen at the state and local level.
►Make it easy to keep up-to-date with more stories like this. Download the WHAS11 News app now. For Apple or Android users.